We're blacklisted by the press regulator IPSO, but fortunately when we raise issues with especially blatant inaccuracies in UK newspapers alert readers sometimes take up the cudgel and file complaints with them because we can't.
One such case was when the Daily Express published a story this summer with the eye-rubbing and creatively-capitalised headline "MAJORITY of Scots BACK BREXIT as SNP support PLUMMETS from voters backing Ruth Davidson".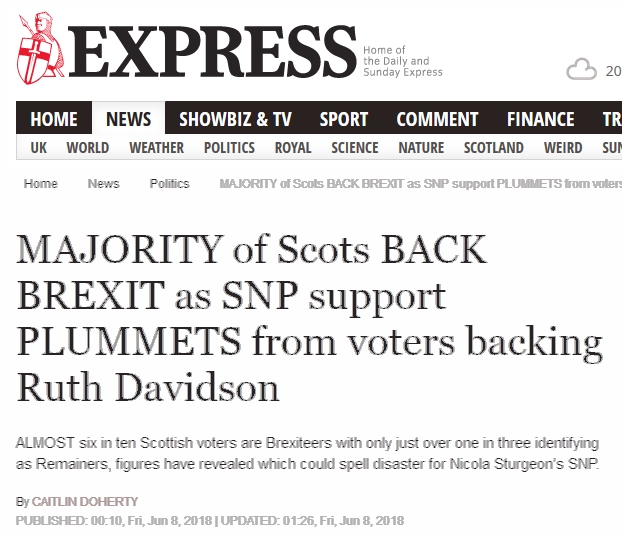 And, y'know, that's not a very true thing to say.