He's got no right to shoot from there.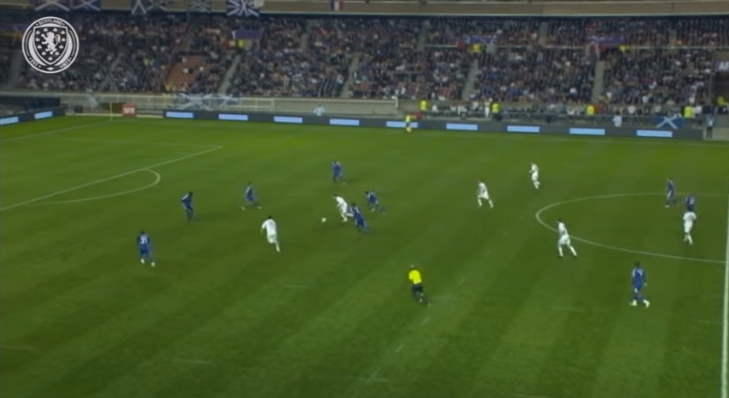 There's less than half an hour to go and we're holding the previous year's World Cup finalists on their own patch. A point would be a great result, but we've got men up. Try to thread it through on the left. Turn, hold it up for a second and knock it out wide to the overlap on the right and get forward for a cross or a cutback. If we just wait, if we take it slow, the situation can only get better for us.
But definitely don't waste it on a wild, optimistic punt.
Right?