This is a tweet today from Allan Sutherland, a prominent No activist (he's currently co-ordinating an attempt to unseat Ian Blackford in Ross, Skye and Lochaber via Unionist tactical voting) and regular fixture of the letters pages of all Scottish newspapers.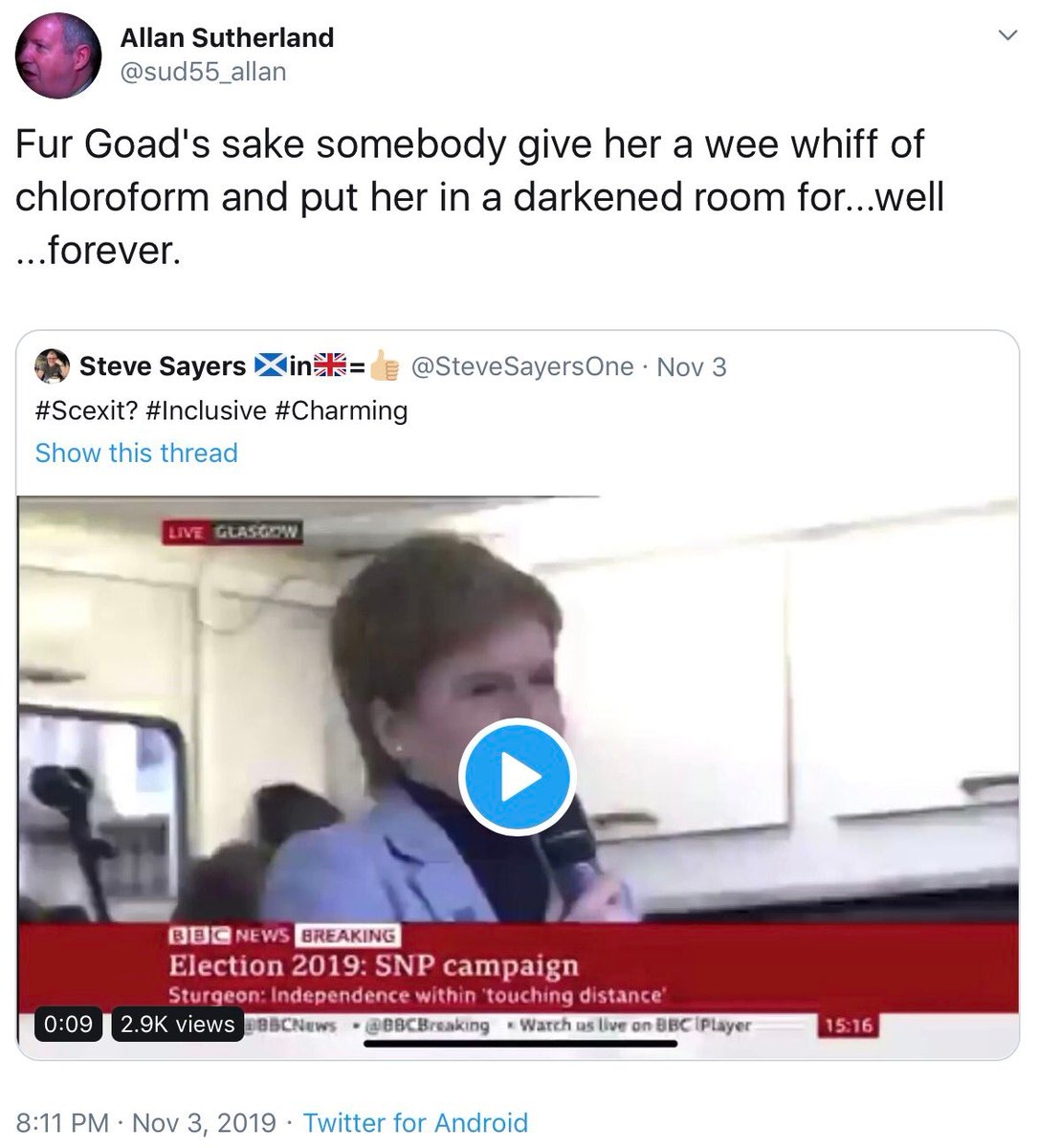 The tweet literally incites – indeed, implores – not one but two very serious criminal offences. (His Twitter account also includes such satirical gems as tweeting a video of the First Minister's speech on Saturday with the voice of Adolf Hitler dubbed over it.)
The tweet comes days after a Scottish Labour candidate tweeted a meme depicting someone spraying bleach on SNP MP Joanna Cherry with the caption "BANG! and the terf is gone", despite said candidate being supported by the Jo Cox Foundation – a charity set up after the Labour MP of that name was murdered with a gun.