The ramifications for Scottish politics of the failed stitch-up of Alex Salmond over false allegations of sexual abuse have hardly begun to be felt. The Parliamentary inquiry into the affair, which formally began yesterday and is due to start interviewing people in August, looks set to be swamped in material – or at least, whatever material hasn't been quietly and conveniently disposed of already – and nobody knows how long it'll take to reach any sort of conclusion.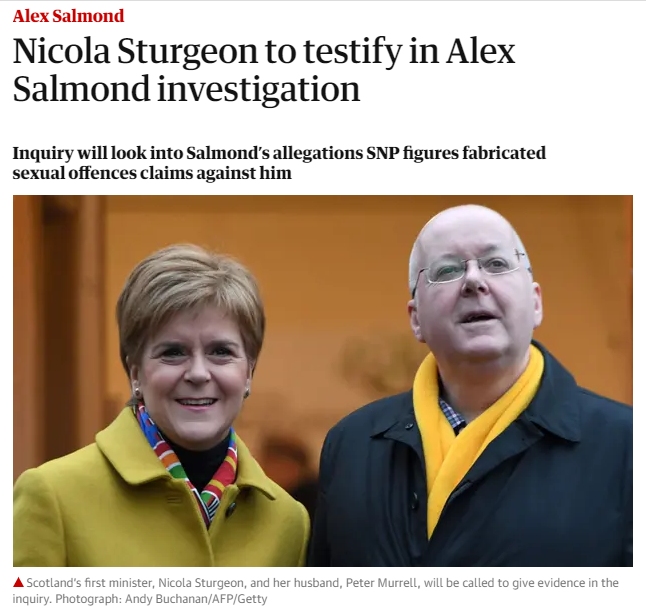 It seems a safe bet that the SNP leadership will be praying it doesn't do so before the 2021 Holyrood election, for all sorts of reasons – not least that it appears beyond any credible doubt that Nicola Sturgeon lied to Parliament about the investigation.
But while Salmond was found innocent on every charge, he continues to be attacked from behind a shield of anonymity by the accusers that the mainly-female jury declined to believe, supported and co-ordinated by organisations funded almost entirely by the Scottish Government and with very close personal links to it.
So when we were putting out our latest Panelbase poll, we thought we'd find out what the people of Scotland thought about it.