Scotland's media is still unable to contain its outpouring of bitter, resentful rage over Alex Salmond's exoneration by a jury on trumped-up sexual assault charges.
Flailing blindly in all directions it's achieving little other than to embarrass itself, such as last night when Scotland On Sunday had to change its front page in a late panic. But the media's toxic fury at being denied Salmond's head on a pole has also led it to do something far, far more serious and reckless.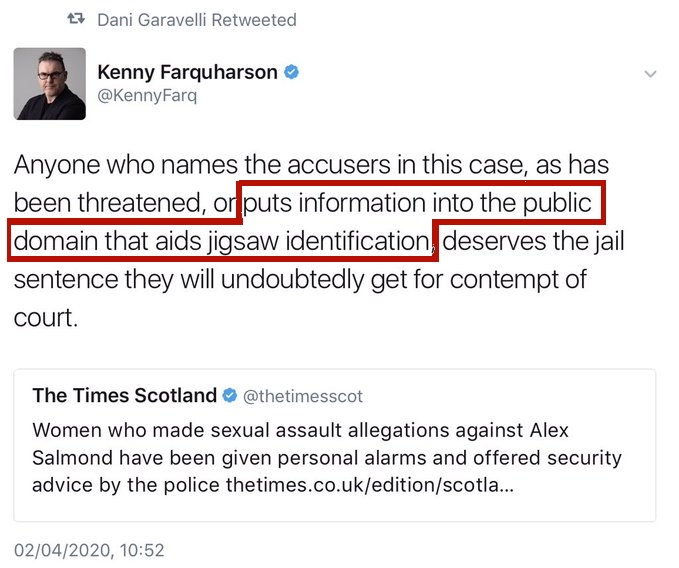 And every one of them knows exactly what they've done.