Voting is now open in the selection contests to determine who the SNP's candidates at next year's election will be. Given the extremely dodgy secret-Survey-Monkey-ballot shenanigans recently adopted by the party NEC, we're uncomfortably reminded of a famous quote attributed to Joseph Stalin: "it's not the people who vote that count, it's the people who count the votes".
An excellent blog by the former SNP Trade & Industry spokesman Iain Lawson today highlights the near-impossibility of effecting change from within the SNP now, due to changes made by the leadership to eliminate the influence of ordinary members.
Indeed, so secure do the party's controlling faction consider themselves that they now feel able to openly call their own supporters "bitches".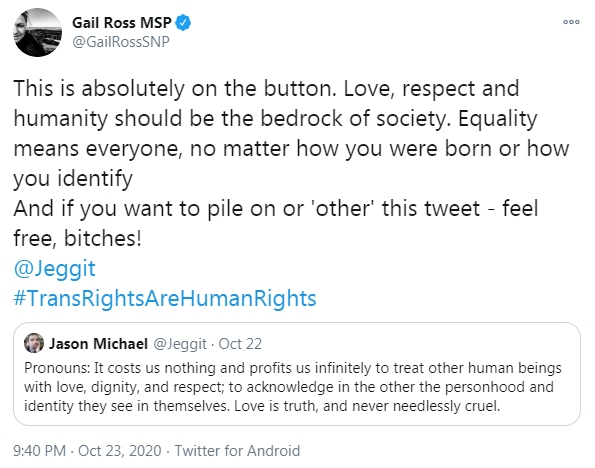 But not quite SO secure that they still don't want to cheat.