Just over a hundred years ago, the rights of women in the UK were still entirely decided by men. Women didn't have the vote (a small minority would be given it in 1918, but most would have another decade to wait), there were no women in Parliament, and women basically had no say in anything that happened.
Record scratch and jump-cut to the present day.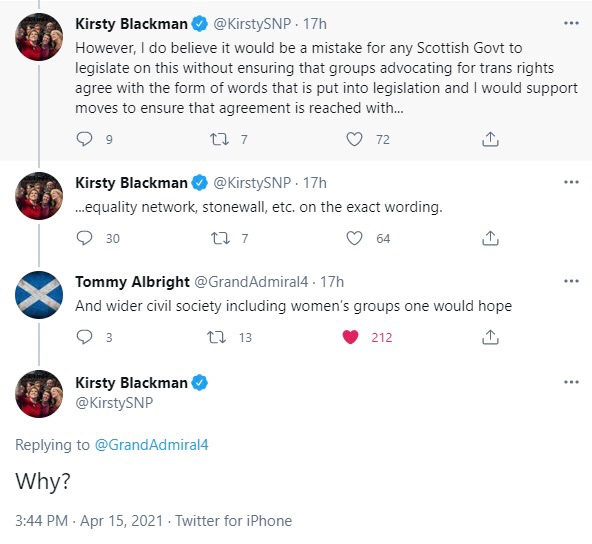 That's Kirsty Blackman, an SNP MP elected in 2015 who wouldn't even have been allowed to stand for election a hundred years earlier, and who seems determined to take women's rights back to that century.