The First Minister released a short film this week.
While it has the character of a hostage video, with terrorists just off-camera pointing a gun at the unfortunate victim and forcing them to read out a pre-prepared text, sadly we doubt that was the case. We think this is really what she believes and intends.
And that's all kinds of disturbing.
Let's walk through it.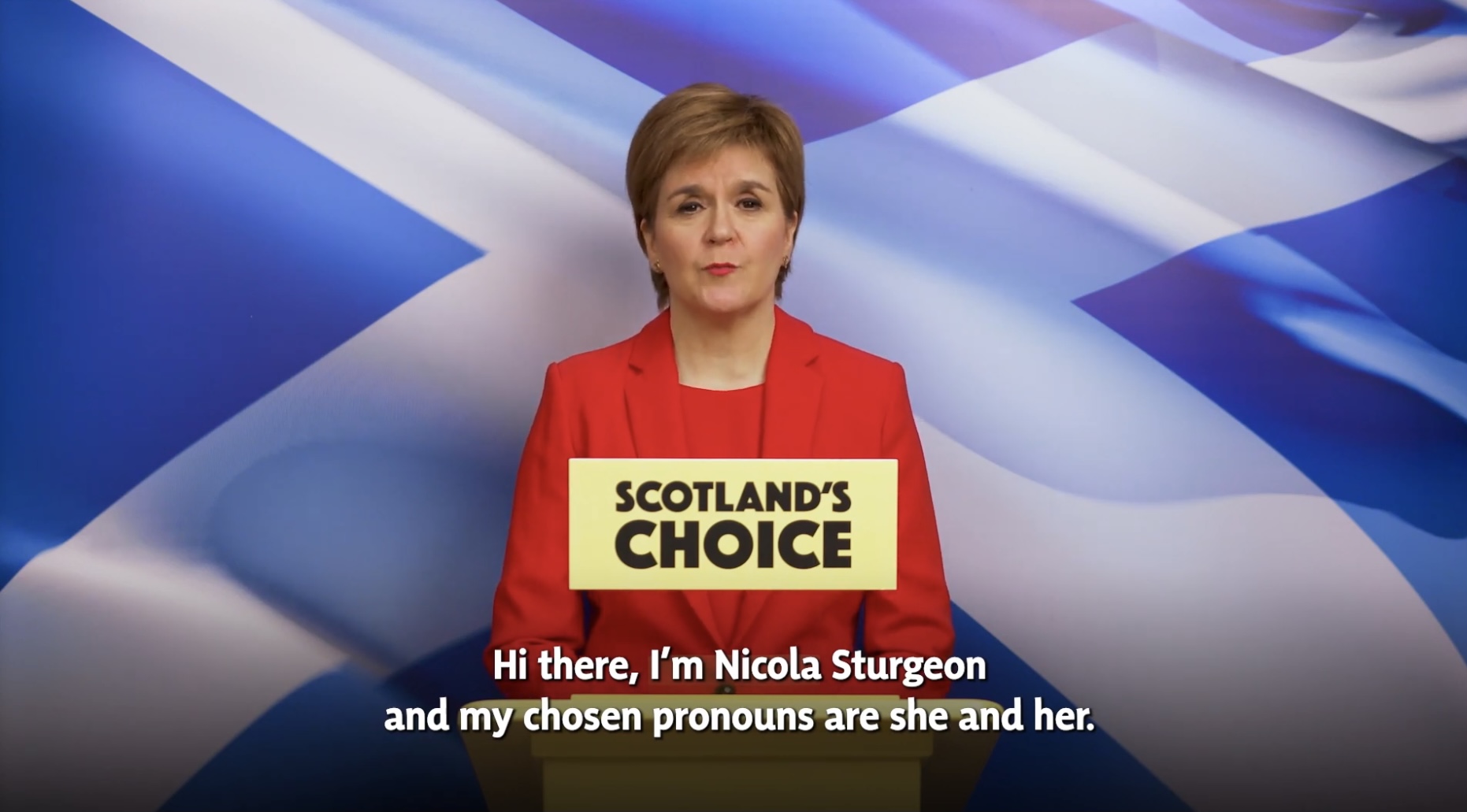 That's just to let you know it's going to be grim. Buckle in.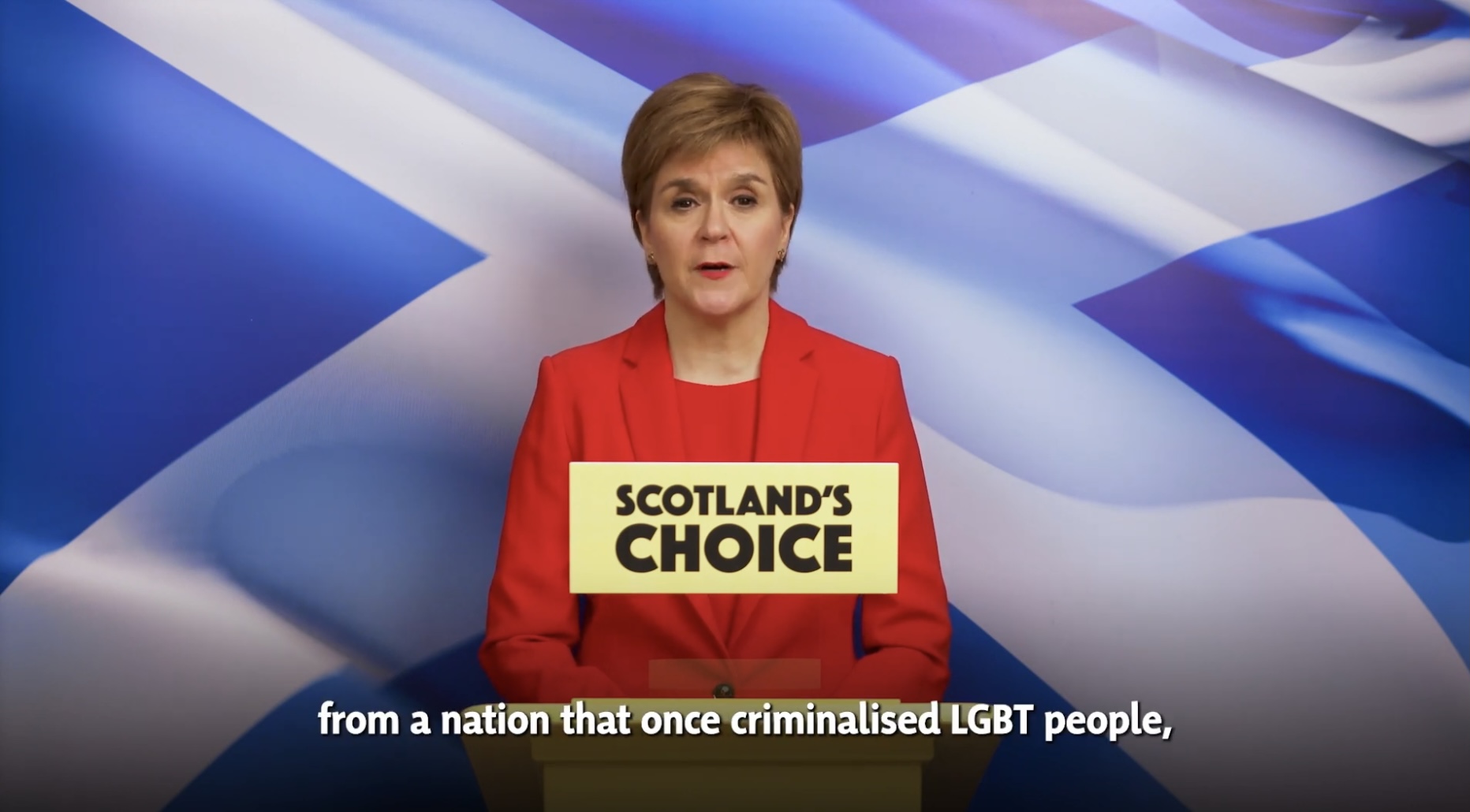 Now, that's not really true. Only the G of LGBT was ever criminal in Scotland, until 1980 (which alert students of arithmetic will note is now a not-inconsiderable 40 years ago). There was no law against being lesbian, bisexual – well, only the gay part of it – or transsexual.

(The word "transgender" didn't even exist in 1980, and nobody had ever heard of the term "LGB", let alone "LGBT" or "LGBTQ" or "LGBTQ+", all of which are used at various points in the video because nobody can ever agree on what the most politically correct version is, with often-hilarious consequences such as the entirely genuine example below from the nightmarish hellworld that is modern Canada.)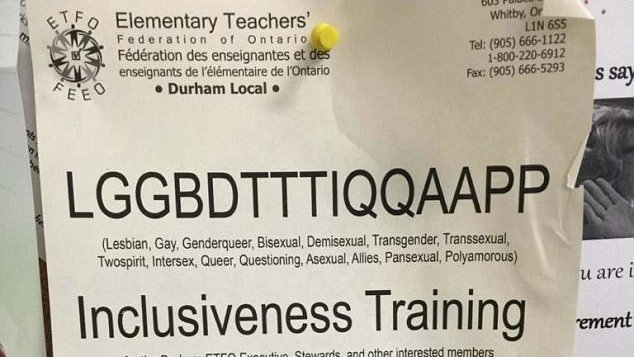 But let's carry on.
Woah there. This is a lie. Progress is in fact NOT "needed" in that area, because there is no sense in which transgender people are currently "unequal" in Scotland. Not a single law discriminates against them. There is not one solitary right which is possessed by everyone else in Scotland which transgender people lack.
Try asking any transactivist to name one – and we have, a thousand times – and you'll get a lot of deflection, a lot of evasion and a lot of abuse, but no actual answers.
So we're starting off with a completely spurious premise, a lie on top of a lie. There is simply no problem here which requires solving.
Now, this isn't strictly a lie, but it IS extremely statistically misleading. Of course trans people suffer poorer health outcomes, because by definition being trans is a mental disorder, which means 100% of trans people already have a medical issue. It's like saying people who are on fire have a higher average temperature relative to the wider population – it's true because it's baked right in to the statement.
(The traditional approach to people being too hot because they're on fire is to try to cure the root problem by putting the fire out, not to cool them down by wafting them with a fan while they burn and telling them that they're brave and stunning and not on fire.)
Added to that, anyone with a mental disorder tends to have poorer health in other ways too, for a variety of startlingly obvious reasons. But the First Minister isn't of course proposing an increase to the mental health budget – which is currently dismally inadequate, particularly in terms of young people, where the problem of gender disorders is overwhelmingly located.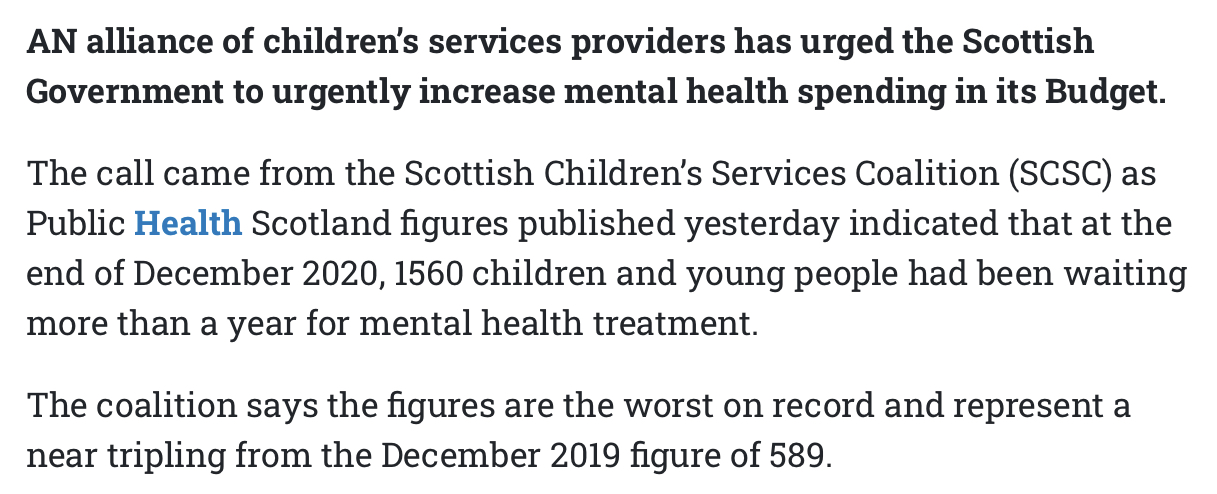 Instead she intends to solve the problem by simply forcing everyone else to adapt their reality to that of the mentally ill.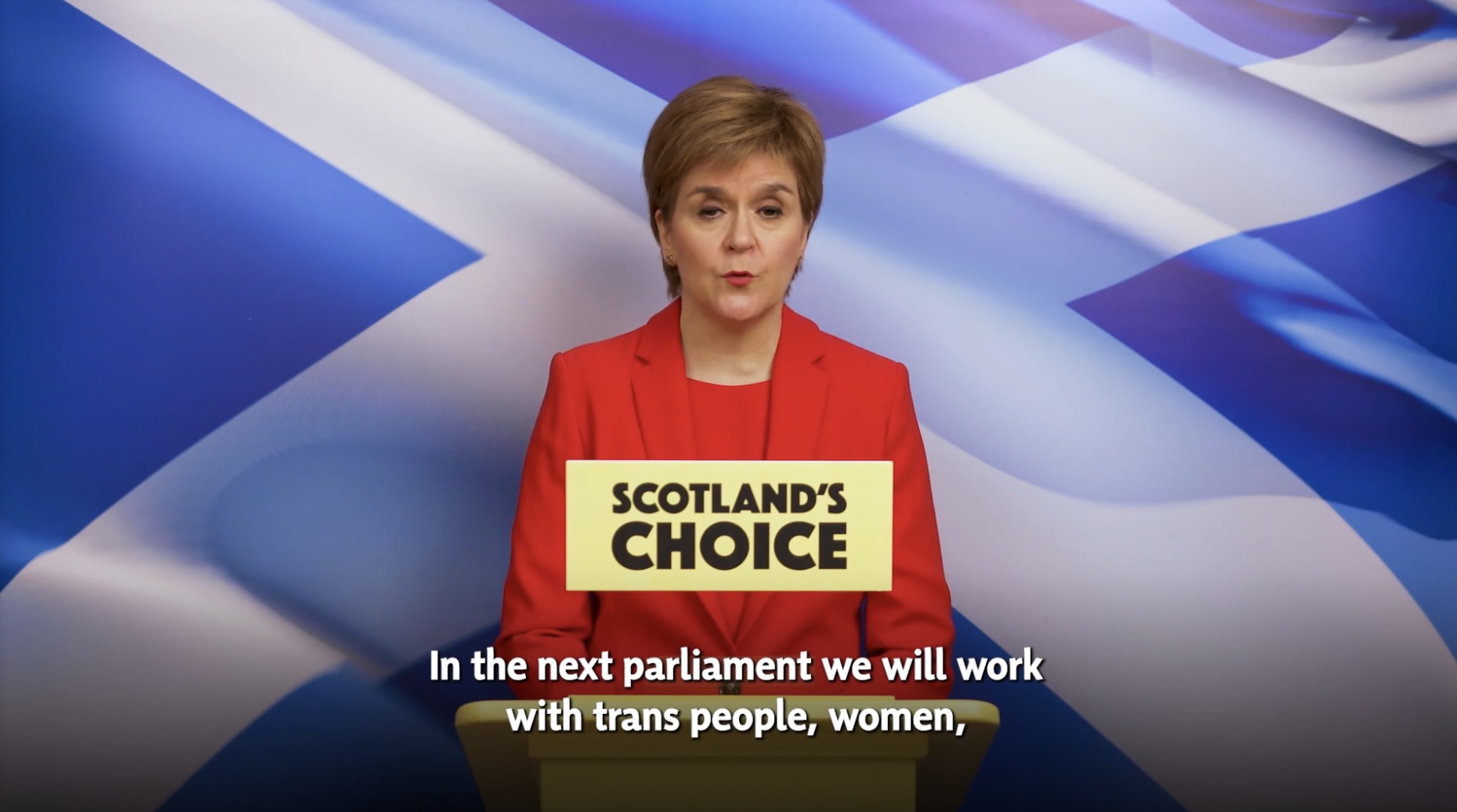 Whoops! That line clearly suggests that trans people and women are two separate groups, ie that transwomen can't be women. The First Minister is a transphobe!
"Trauma" here translates to "professional medical opinion". The Scottish Government's main proposal for "gender reform" is to completely remove the input of doctors from the process of changing legal sex – in other words, to indulge the delusions of the mentally ill in law without even attempting to diagnose that mental illness, let alone treat it. But we'll come back to that bit in a minute.
This is perhaps the most blatant lie in the entire video, because it's a literal impossibility. The Equality Act gives women the right, in certain circumstances, to male-free spaces. But if you allow people to self-identify as whatever sex they feel like, the words "male" and "female" cease to have any meaning and those rights can no longer be enforced even if they still technically exist in law.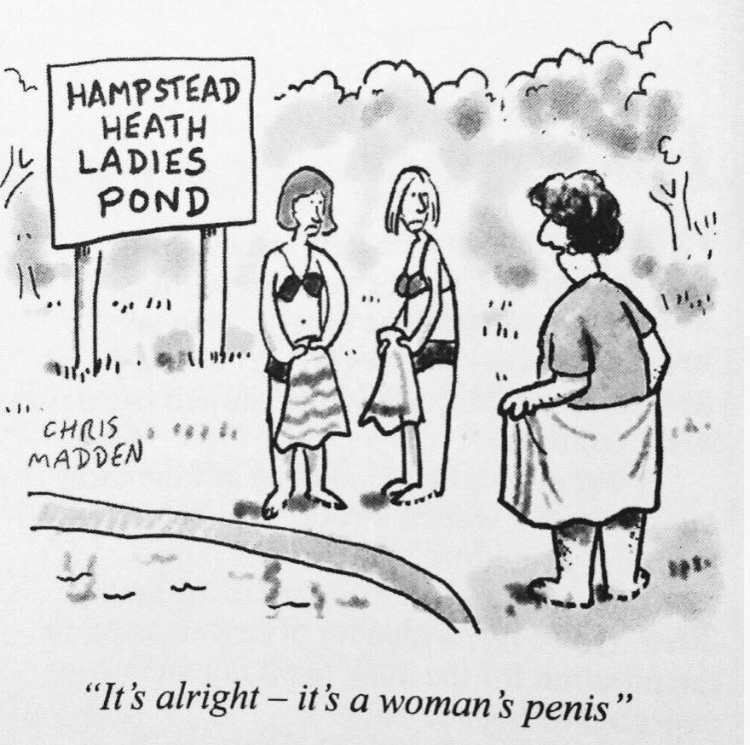 You simply cannot have self-ID and maintain the rights of women under the Equality Act. They are wholly contradictory and the conflict between them intrinsically cannot be resolved. It's one or the other, because with self-ID the entire concept of a "woman" as a category of human being materially distinct from a man is, in every practical and legal sense, abolished.
Readers may in passing wish to contrast the SNP's prioritisation of this issue with its vague pledge to maybe possibly do something about independence at some point in the next few years, if it can be bothered and if the COVID crisis is over. Because apparently you can pass transgender legislation while a pandemic and/or its after-effects are going on, but not independence legislation.
But this is the really disturbing bit. Because what transactivists mean by "conversion therapy" is more commonly known as "watchful waiting". The vast majority of young people who identify as trans will, if simply left alone, fairly swiftly desist and – in many cases – grow up as healthy, happy gay and lesbian people.

Only if there's aggressive "affirmation" and chemical intervention – in the form of so-called "puberty blockers" which almost always lead to cross-sex hormones – will they be pushed onto a pathway of lifelong physical and mental damage, sterility, sexual dysfunction and medical dependency.

And quite coincidentally, vast profits for pharmaceutical companies.

Which we're sure aren't connected to anything.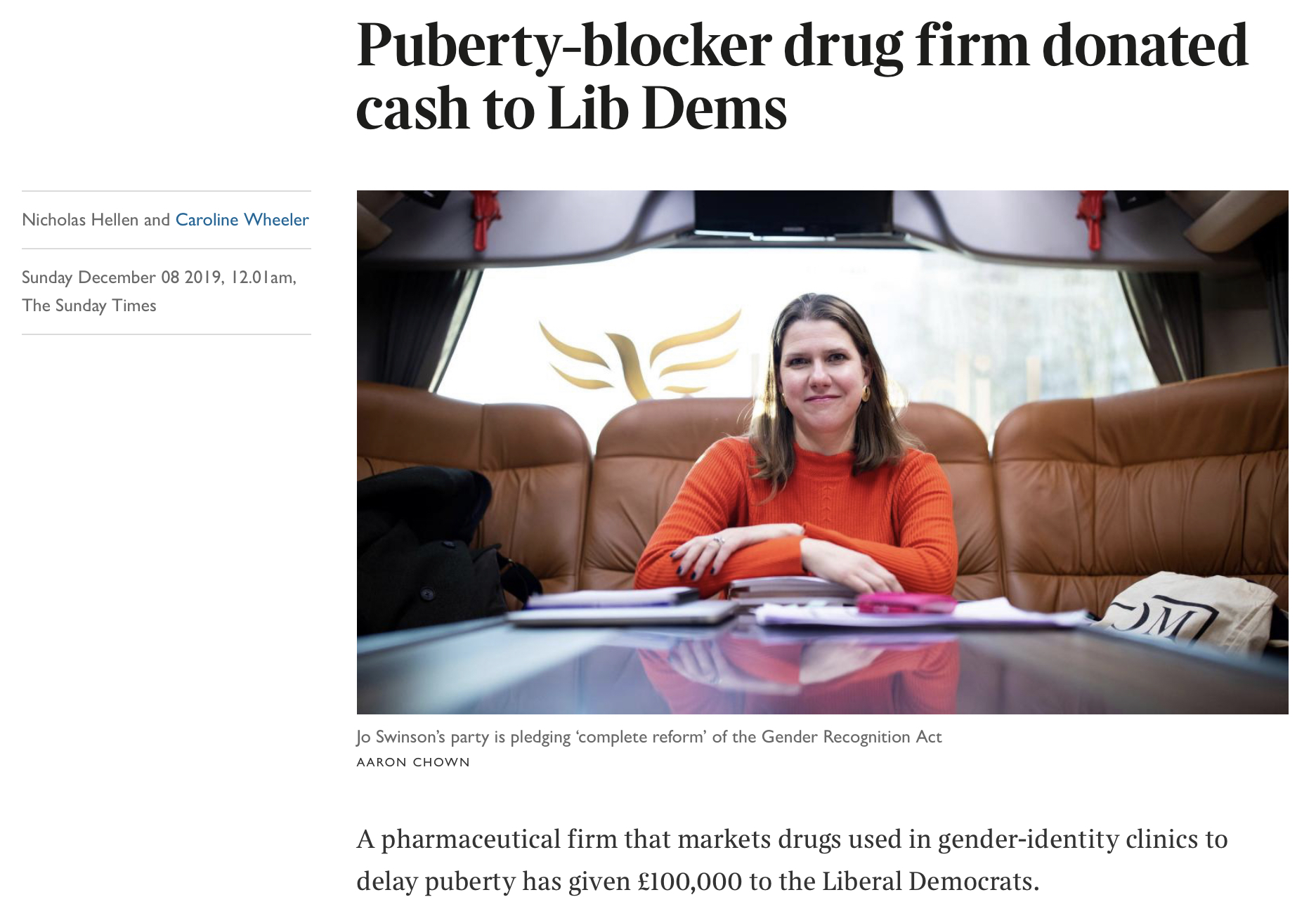 In effect, then, unquestioning affirmation of trans conditions actually IS conversion therapy – it's just that it's anti-gay conversion therapy. This is in fact the reason why countries like Iran, where homosexuality is still a crime, actively pursue "transing" gay people as a solution.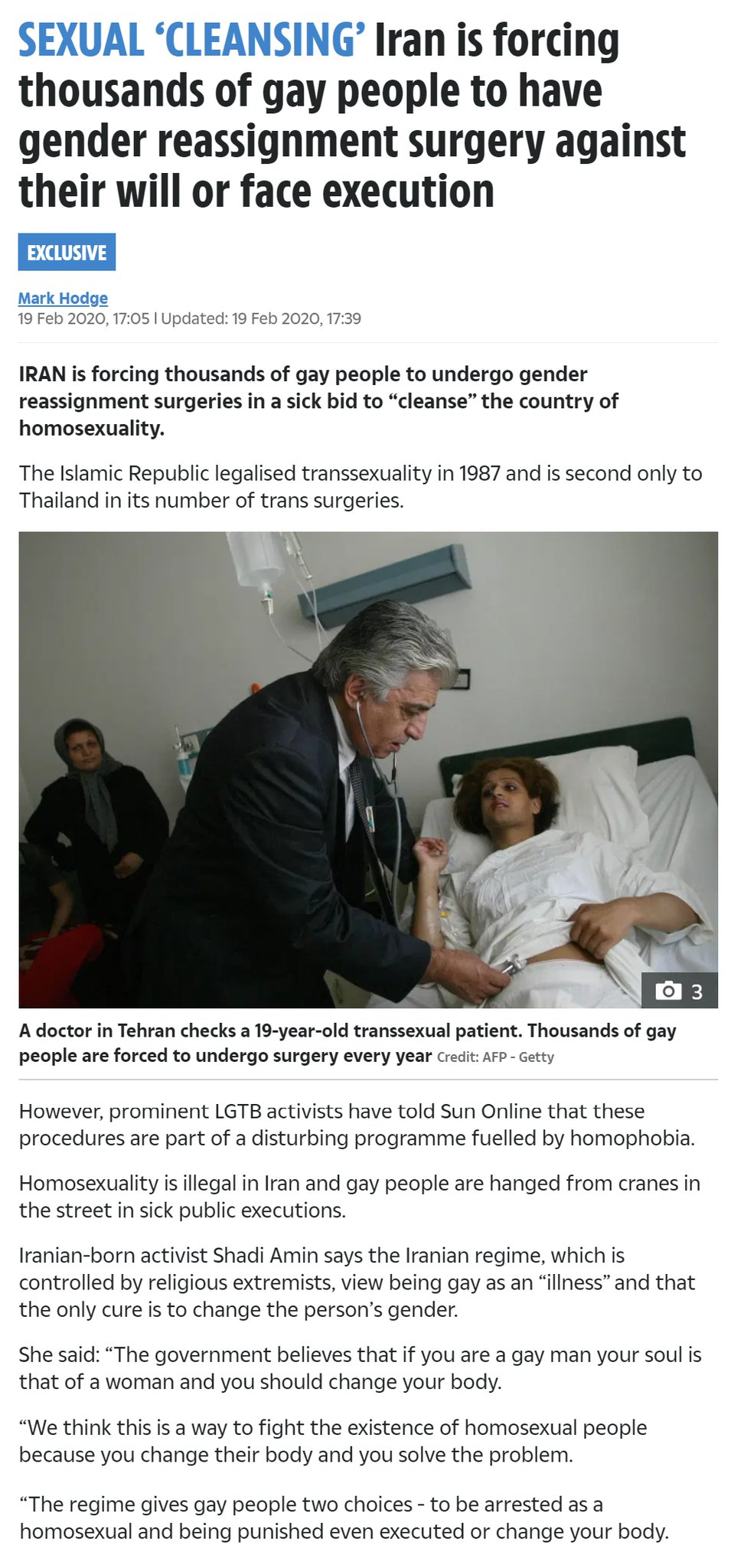 Talking about outlawing "conversion therapy" against trans people is in reality just a cynical reversal of language, because what it means is the effective enforcement of conversion therapy against gays and lesbians. That's what the Scottish Government now advocates and intends to legislate for.
LGBTQ? What happened to the +? OMG NICOLA STURGEON IS A PLUSPHOBE!
But anyway.
Really doggedly stupid people sometimes still try to insist that this issue is somehow just a distraction on the path to independence, or something which can be addressed afterwards. But they couldn't be more wrong. The forcing through of this ideology, against the wishes of the large majority of voters, is the fundamental core at the heart of the Scotland that Nicola Sturgeon – and therefore the SNP – want to create.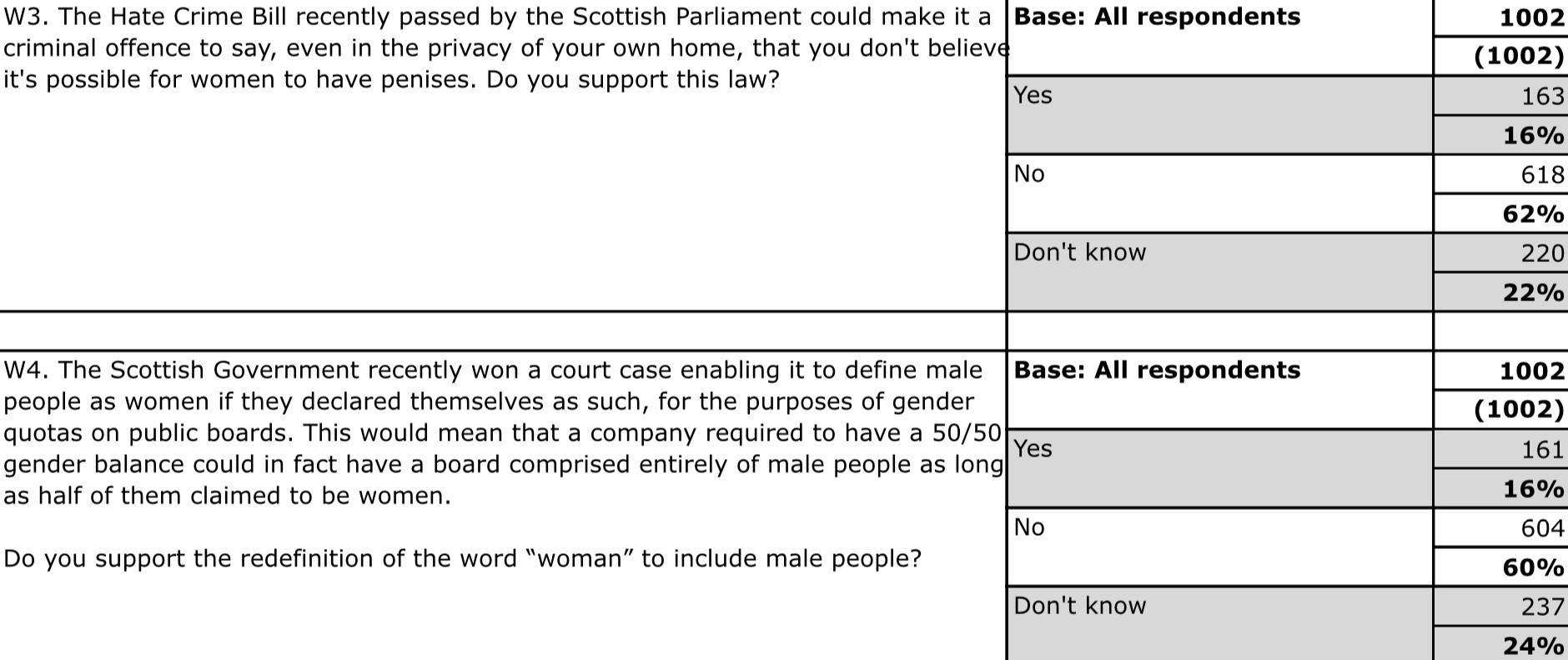 And because it doesn't require independence, it's something they plan to achieve long before they allow any future referendum to take place.
It's a Scotland where, to put it bluntly, reality will be a hate crime – and one which will be actively and vigorously pursued and punished by the police. It'll also be a fait accompli enshrined in law before it can be made an issue in any such referendum – voters will be given a rock-and-a-hard-place choice between this hyper-intolerant, authoritarian new Scotland or the UK status quo.
For many people that'll be a far harder decision than the one offered in 2014, and with polls poised on a knife-edge it could well be the difference between winning and losing. Which is why – among many other reasons – this site will continue to do everything it can to fight it before it's too late.