The following article by Conor Matchett appears in today's Scotsman: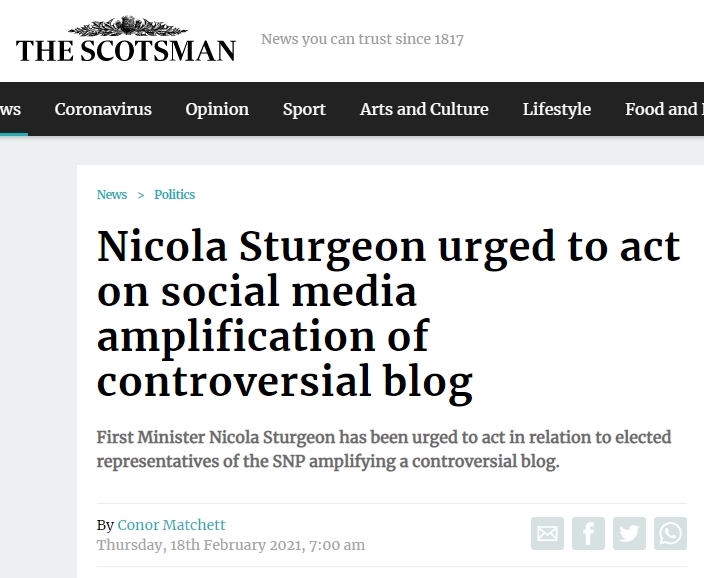 It's a pretty standard anti-Wings smear piece, except for this bit: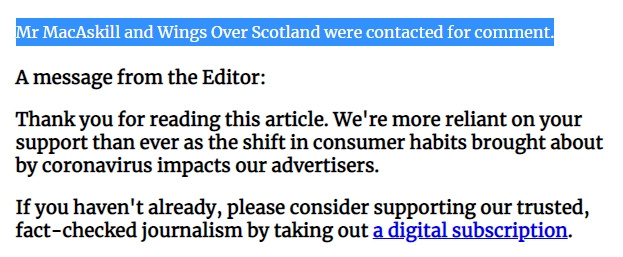 which is simply a flat-out lie. We can't speak for Kenny MacAskill, but we do know for sure that Wings has NOT been contacted for comment by Mr Matchett.
We have an easily-accessible contact form and our details are known to the Scotsman from the last time we had to sue them for lying about us, but we have received no communication of any form from any representative of the newspaper in connection to this story. (We've checked our email Spam and Junk folders.)
We'd happily have provided a quote if we HAD been asked, to give the lazy hatchet job (perhaps "Matchett job") at least a minimal veneer of balance and fairness as a boost to the badly-ailing paper's "trusted, fact-checked journalism". Since we're banned from Twitter, perhaps someone could pass that on to Mr Matchett.
In the meantime, Wings readers should look forward to some more posts from SNP politicians, which we'll be publishing later today.