As our veteran readers will know, Duncan Hothersall is a prominent Scottish Labour activist, occasional BBC and STV pundit, prospective Labour parliamentary candidate and editor of LabourHame, the party's favoured blog in Scotland.
Earlier today we got an email from someone who wanted us to ask him a question.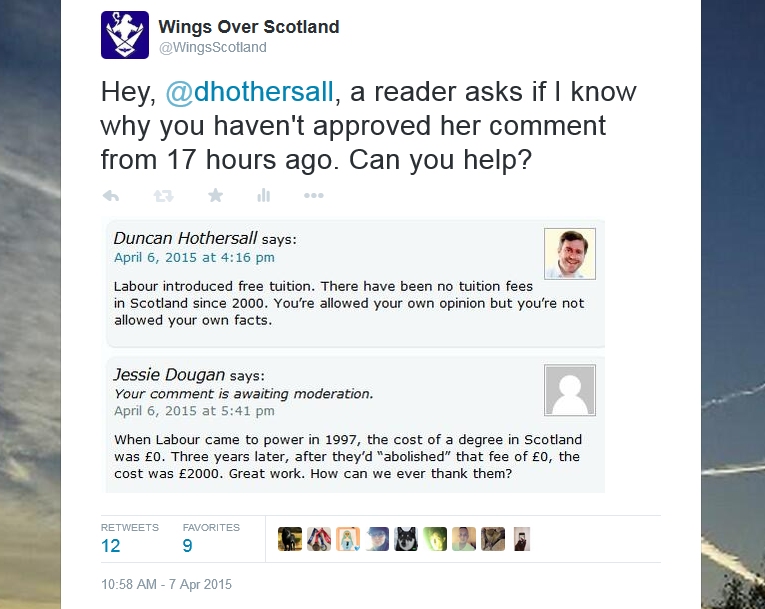 Here's how the conversation went.