The Daily Record today carries a piece by Scottish Labour MPs Ian Murray and Martin Whitfield (no, us either) bitterly attacking their leadership over the Euro election results.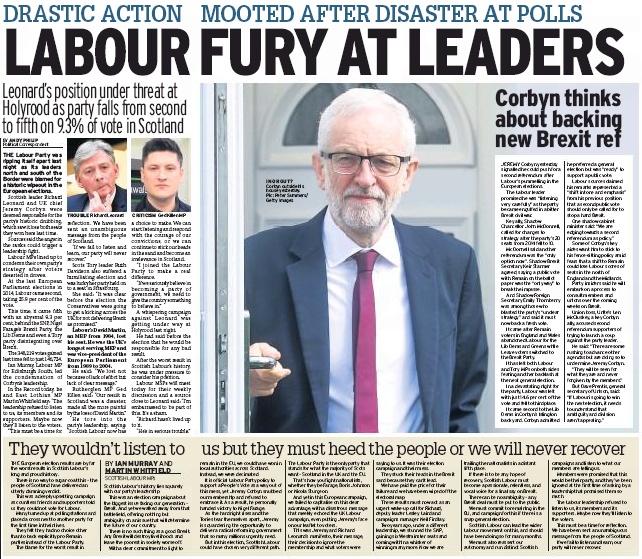 The two men complain that Jeremy Corbyn and Richard Leonard won't listen to them, and insist that the party must "heed the people" if it ever wants to wield power again.
So it's a bit ironic that they won't take their own advice.