It's morning in America, readers.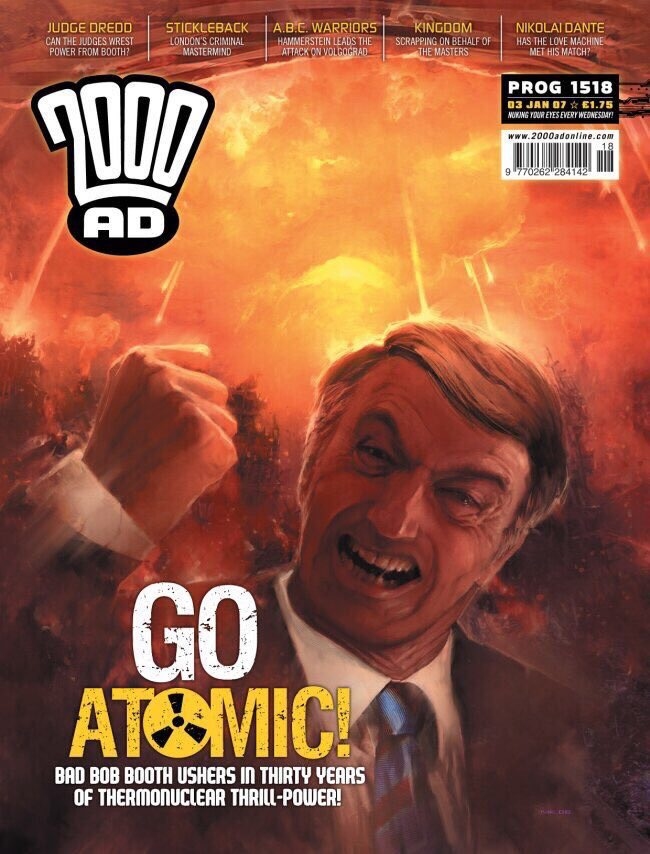 Judge Dredd: Origins was published in 2007, although in fact the basic story of how Bad Bob Booth became the last President of the USA and what he did next was established right back at the 1970s beginnings of Dredd's parent comic 2000AD.
We actually have a theory that it's all the Lib Dems' fault.