I am greatly honoured to have been targeted for censorship in the same weekend as two great artists as rightly esteemed as Salman Rushdie and Jerry Sadowitz. (Though thankful to have not yet been violently physically attacked for my views, as both have.)
To be honest, I was amazed my most recent Twitter account lasted three months. I set it up in May for the sole purpose of a throwaway rude reply to Darren "Loki" McGarvey and Kenny Farquharson of The Times, expecting it to be banned within hours, then somehow it had thousands of followers and I figured I might as well have a bit of fun with it for however long it lasted against the barrage of shrieking outrage and mass organised complaints from the SNP Twitler Youth.
Which turned out to be until Saturday night.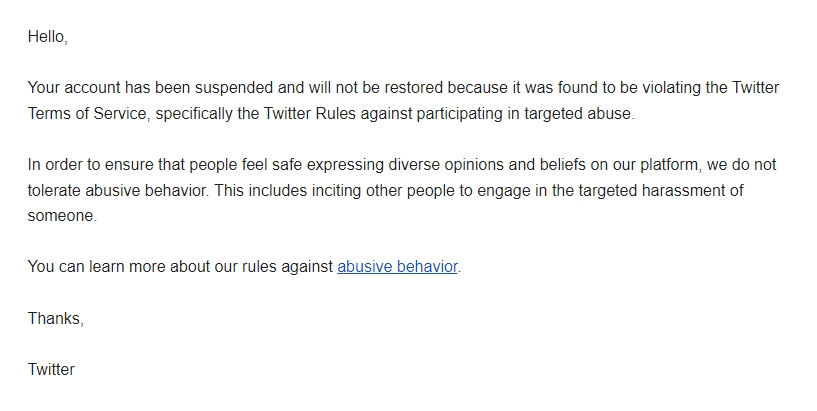 Twitter has declined to identify who I supposedly incited the harassment of, or to offer any examples of the offending tweets. Obviously I did no such thing, but it's good to know that "in order to ensure that people feel safe expressing diverse opinions and beliefs on our platform", only some opinions and beliefs may be expressed.