Political pundits on both sides on the border often marvel at how the SNP appear able to defy the normal rules of electoral gravity, still holding a comfortable double-digit lead in the polls after more than 11 years in power. But there's no great mystery to it, and the answer is simple, in several senses of that word.
Ladies and gentlemen, allow us to present to you Scottish Labour's offering for who'd be in charge of all the Scottish Government's money if the SNP weren't in power – finance spokesman James Kelly MSP.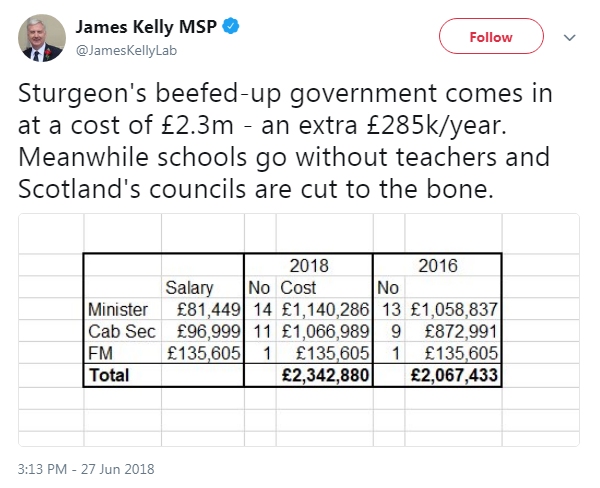 Let's check those numbers, shall we?