It really takes some going to stand out for especially terrible journalism in the Scottish press this week, given the vast acres of page-space that are still being devoted to truly abysmal, and borderline legally-actionable, barrel-scraping articles about the recent allegations made against Alex Salmond. So hats off to perhaps the only man who could possibly have achieved it.
Ladies and gentlemen, who else but David Leask?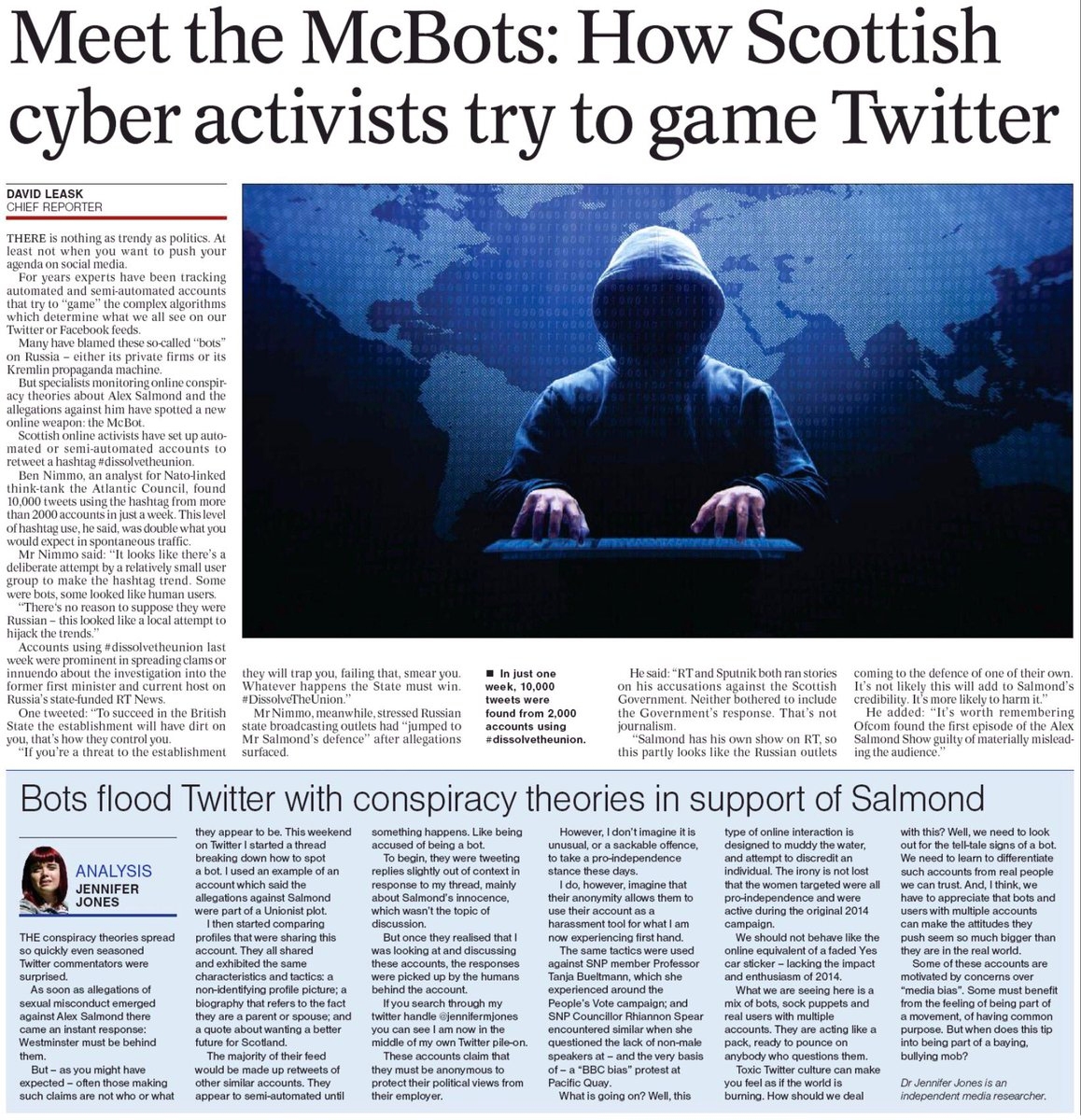 Let's see just who we meet, shall we?