This is an utterly extraordinary tweet.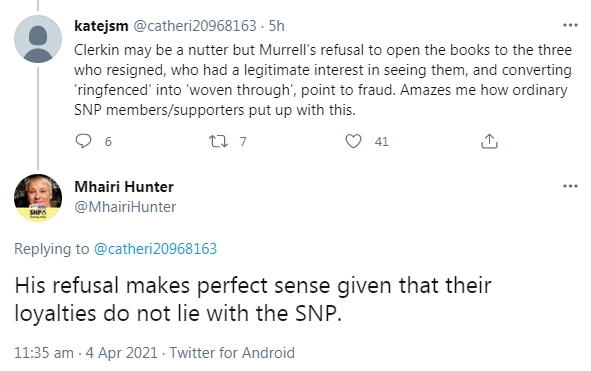 The three people who were asking to see the SNP's books weren't Sean Clerkin, they were MEMBERS OF THE SNP'S FINANCE & AUDIT COMMITTEE. That is, they were people whose actual literal job is to monitor the SNP's finances, and who are all drawn from the membership of the SNP.
So what Hunter is saying there is that the SNP chose three of its own members to serve on its own finance committee, yet they could not be allowed to carry out their duties because their loyalties did not lie with the party.
In which case, a reasonable observer might very well ask, what sort of stupendously, farcically incompetent organisation puts such people in such positions?