There's an interesting article in today's Sunday Times, about a cunning plan by which the Scottish Government could bypass the veto of Presiding Officer Ken Macintosh and legislate for a second independence referendum – forcing a direct showdown in which the UK government would have to openly trample the Scottish Parliament and its electoral mandate.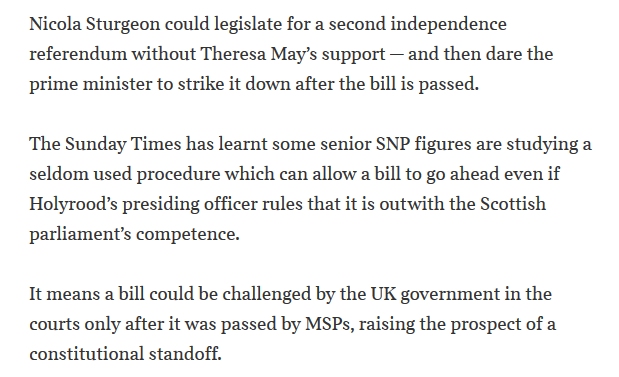 If pursued, it would reopen the current absurd argument in which the Unionist parties claim that the Scottish Government has no "mandate" to pursue a second referendum, despite mandates arising solely from the ability to win votes in Parliament.
(If an absolute majority for one party was required to pass legislation, Holyrood would of course have done absolutely nothing for most of its life.)
And that reminded us that our last Panelbase opinion poll was so vast we still hadn't finished releasing the results of it, including one rather surprising finding.