We've been racking our brains for a few hours now, but we still haven't been able to think of a single UK citizen of the last 100 years – indeed, probably the last 300 – who has terrified the British establishment more than Alexander Elliot Anderson Salmond.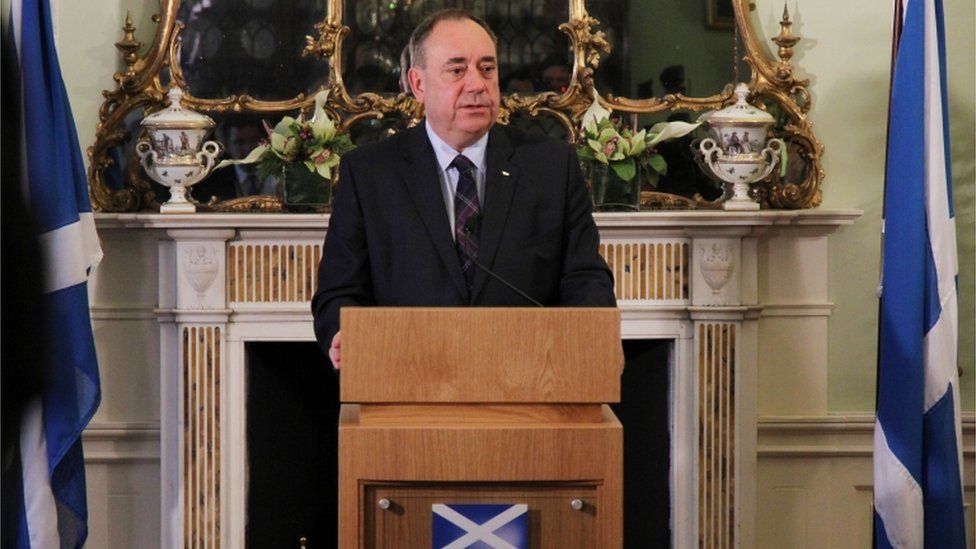 By any conceivable measure Salmond is the most successful Scottish politician of all time. He's the only one to date to have won a (supposedly impossible) majority in the Scottish Parliament, the only one to have secured an independence referendum, and the man who took Scotland to the brink of regaining its democracy, where – despite the best efforts of his successor – it still just about remains.
He survived a uniformly hostile media for 20 years as SNP leader, then also survived a corrupt and criminal conspiracy within his own former party to have him imprisoned, walking out of court a free and innocent man despite a two-year smear campaign in the press and a police and government operation of unprecedented scale trying to convict him.
(A point that hasn't been made enough in coverage of the entire fiasco is the amount of police resources which were devoted to the case. Ask the average woman who's alleged a sexual assault below the level of rape – or indeed an actual rape – if SHE got a team of two dozen dedicated police officers interviewing over 400 people at a cost of millions of pounds to try to firm up HER claim.)
So you'd think that when he formed a brand-new political party, which got numerous elected representatives from the SNP to defect to it, and contested a notionally-crucial Scottish general election, it would sound like a work of absurdist dystopian fiction if one were to suggest the media would exclude it from even participating in televised election debates in a manner more befitting North Korea than a Western democracy.
And yet here we are.