Since the events of the last few days, folks, we've noticed a real ramping up of abuse towards Wings on social media from what one might call the small-L "loyalist" cult wing of the SNP. Like this dude, for example.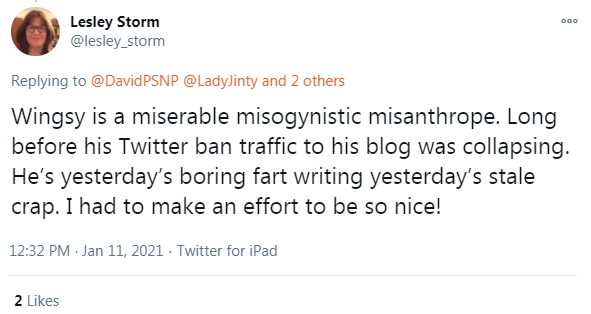 (A "miserable misogynist misanthrope" and "yesterday's boring fart"? That's a simply outrageous slur. I'm not misogynist.)
Alarmed at the news our traffic was apparently "collapsing", we thought we'd check to see whether the situation was beyond saving.