This year's Scottish Household Survey is out, and the press is in an absolutely gleeful orgy of misery over it. Here's the Times, for example: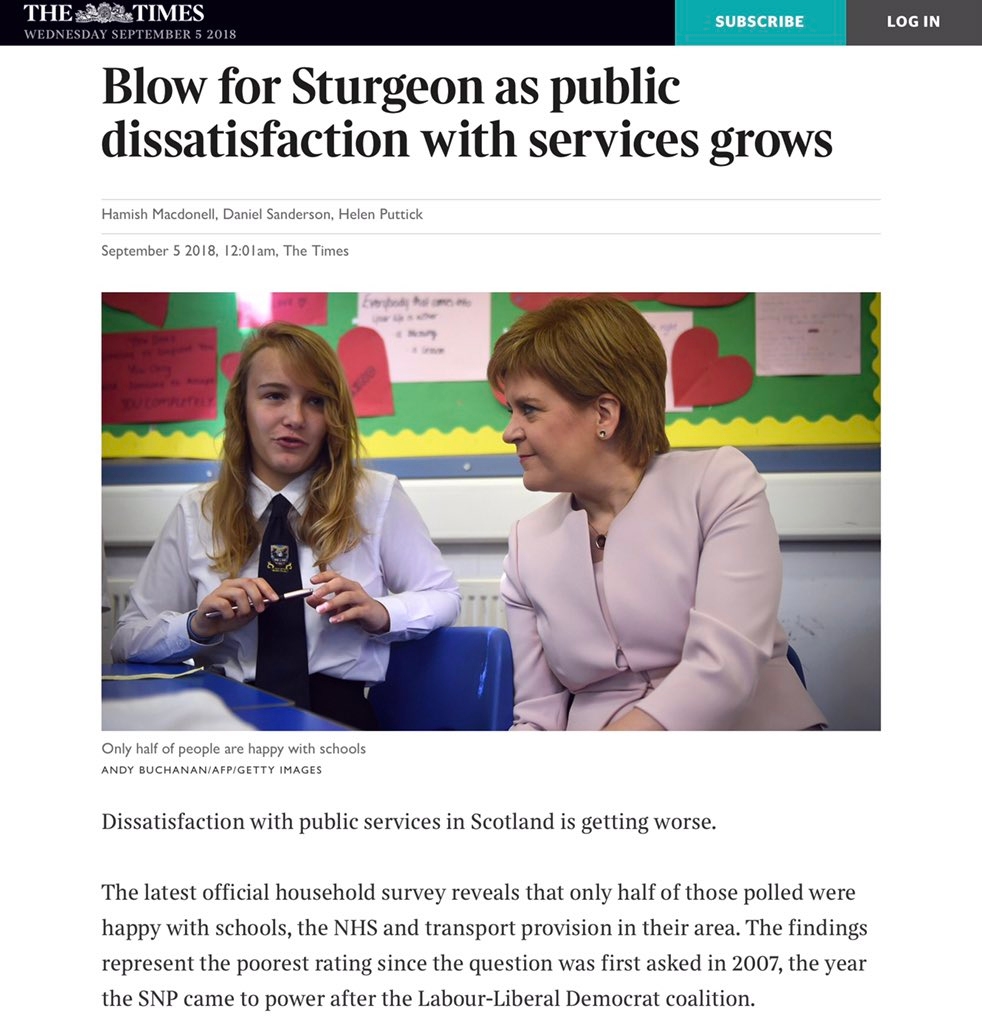 The paper's leading line is that "only half of those polled were happy with schools, the NHS and transport provision in their area". So readers would naturally assume that the other half were DISsatisfied, right?
The reality is somewhat different.