Today is going to be by some distance the quietest one in Scottish politics this week, so I hope you'll forgive me a personal indulgence, readers. Because while I just ignore unimaginably vast torrents of online abuse every hour of every day of every year, once in a blue moon some things get said that you just can't let pass.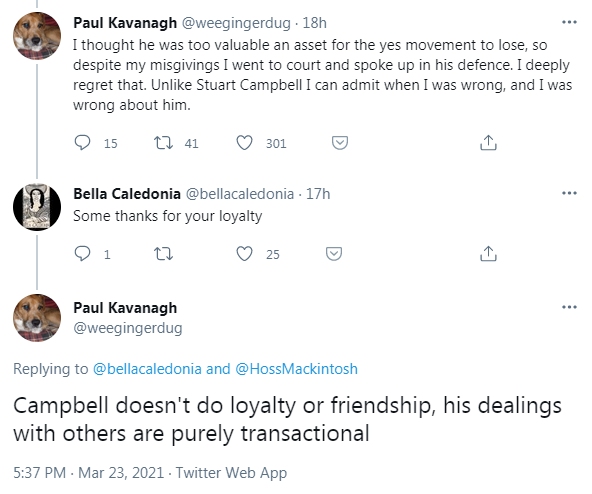 Paul Kavanagh made a lot of unpleasant personal-attack tweets yesterday off the back of an unpleasant personal-attack article on his blog, which I don't propose to get into the many individual falsehoods and misrepresentations of here.
(While I believe his evidence in the Dugdale case actually did more harm than good, I don't hold him responsible for that and I appreciated his willingness to try to help when others I'd considered friends had turned their back.)
But the comments above are too much to bear.