So everyone's fighting about Gaelic again. Provoked by a minor story about a Gaelic dictionary MSM and alt-media pundits are flying at each other with daggers over a language spoken by almost nobody on Earth and on which the government spends a few measly and irrelevant pennies, trying to turn it into a proxy war over politics and the constitution and fascism and genocide and goodness knows what else.
We've covered the political nonsense around the issue numerous times on this site, and we're not about to do so again here. This, as befits the Soapbox section, is a purely personal view, which will doubtless attract more furious shrieking from the sort of people who long ago lost the ability to listen to a counterpoint – or indeed tolerate the mere concept of one – let alone consider it or debate it without abuse.
But hey ho. After a while you just learn to tune that stuff out, so let's go.
The dictionary story was in fact pretty innocuous stuff. The BBC, the Herald and (to a slightly lesser extent) the Scotsman all reported it pretty straight, with only the Times trying to blow it up into SNP BAD hysteria by massively inflating the sum of money involved – by 500% – with some purely imaginary future expenditure that blew the cost up from £2.5m to £15m.
(The tabloids, naturally, ignored it on the entirely reasonable grounds that the vast mass of Scots don't give much of a toss one way or the other. If you really press them, voters are split about half and half on whether even the very modest level of spending on Gaelic is justified, but in truth they barely think about it at all.)
Everything only kicked off when a chap called Brian Beacom – who's apparently the Senior Features Writer on the Herald, though this was the first we'd ever heard of him – penned a column for the paper challenging the cost of the dictionary project. By the brutal standards of a modern-day newspaper opinion piece it was velvet-glove stuff, certainly mildly provocative but then "mildly provocative" is pretty much the absolute minimum standard required in that genre.
(Well, unless you're David Torrance, in which case you can get away with slathering pages in the literary equivalent of magnolia emulsion for the best part of 20 years before everyone is SO bored of it that you finally have to get a proper job.)
But predictably all hell broke loose – perhaps because when you represent SUCH a small minority that every micro-challenge feels like a mortal threat requiring a huge overreaction, in a manner rather reminiscent of current transgender activism – and heat triumphed over light once again.
Now, as it happens I agree with the broad sweep of the column while disagreeing with the specifics. This particular project is a totally worthwhile one, and is exactly how Scotland SHOULD be treating its niche history – preserving it accurately and in great detail for posterity and study, not going through the charade of frantically and hopelessly trying to flog a long-dead horse back to life.
And the reason for that is that languages are the curse of humanity.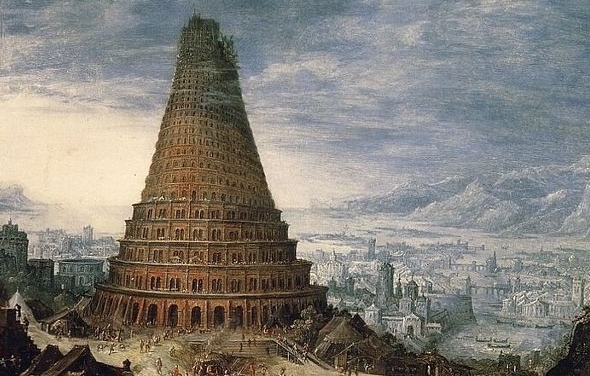 And it's not just in one sort of bible:
"The problem is the same for all three super-states. It is absolutely necessary to their structure that there should be no contact with foreigners, except, to a limited extent, with war prisoners and coloured slaves. Even the official ally of the moment is always regarded with the darkest suspicion. War prisoners apart, the average citizen of Oceania never sets eyes on a citizen of either Eurasia or Eastasia, and he is forbidden the knowledge of foreign languages.

If he were allowed contact with foreigners he would discover that they are creatures similar to himself and that most of what he has been told about them is lies. The sealed world in which he lives would be broken, and the fear, hatred, and self-righteousness on which his morale depends might evaporate."

(George Orwell, "Ninteen Eighty-Four")
For "war prisoners and coloured slaves" there, read "terrorists and migrant workers".
Now, imagine for a moment a world which had just one language (it doesn't matter which one). Imagine the true global "freedom of movement" – that progressive pillar of the EU, that pride of the internationalist – it would bring about.
At the moment people are theoretically free to travel and live and work across much of the world, but in practical terms that ability is enormously restricted by the need to learn languages.
If the wretched Tory UK sickens you beyond toleration, upping sticks for France or Germany or Denmark isn't technically all that hard, but to live properly in any of them (ie without relying on the charity of them speaking English) needs months of effort to become fluent in their languages, and then if you want to go somewhere else you have to start all over again.
It is, and always has been, in the interests of the world's ruling elites to keep most people firmly where they are, and to keep even those people who are allowed to move around culturally segregated. That is: it suits their ends, in all sorts of ways, for foreigners to be as foreign as possible.
Imagine trying to whip up hatred against immigrants if they spoke the same language as you. Imagine how absurd it would be for the likes of UKIP to try to get you to hate Polish or Romanian people if all they had was a different accent, no more "alien" or frightening than Brummie is to Glaswegians or the Highland lilt is to a Geordie.
From Aberdeen to Alabama to Alberta to Adelaide, almost no native English speaker on the planet, however thick their accent, is incomprehensible to any other native English speaker.
Because while we all take the piss out of each other's regional accents – and Americans and Australians and Canadians, eh? – it's ultimately affectionate bonding, because in realising that it's the same language underneath we realise far more readily that we're all the same people underneath.
But if someone is saying things you don't understand, it's a natural human response to be uncomfortable and fearful and to see them as "other". Maybe they're going to rob you, or hurt you, or cheat you, or are simply mocking you. They're almost certainly NOT, of course, but you have no way of knowing that because you can't tell what they're saying and measure it against their expression or body language.
And it's a very short step from that inbuilt human defence mechanism to somebody with a cynical interest in division getting you to hate them.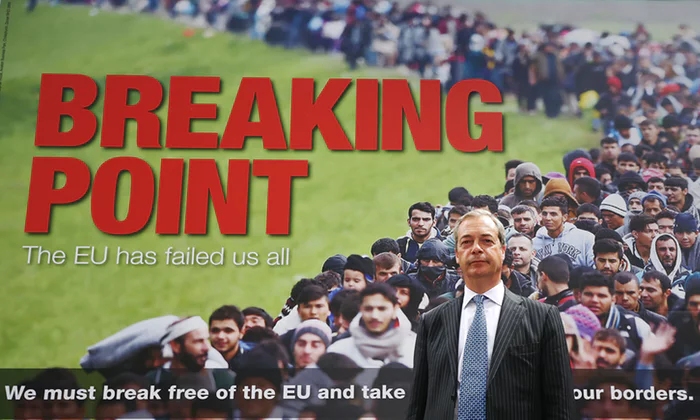 (It's obviously still POSSIBLE to foment hatred of people who speak your language – the Irish in Britain in the 1970s, the Jews in Germany in the 1930s, the poor everywhere all the time – it's just a lot harder the more like you they seem, which is why so much racism is based on exaggerating grotesque stereotypes to maximise perceived differences.)
Measured on a human scale, all time spent learning multiple languages is time wasted. Every minute a British person spends learning Spanish, or a Japanese person spends learning Arabic, just to be able to communicate on the most basic level with someone of the same species who lives as little as 10 miles away is time that could have been spent on something more productive of some kind of benefit to humanity.
It's like regressing to being a toddler every time you cross a border. And this is, of course, doubly true when you learn a language that's only spoken in one country, where you already live and where everyone already speaks another one.
(My father was once sued by a Welshman, and the entire proceedings were conducted in Welsh, leading to the farcical situation that a native citizen of the UK appearing in a court in the UK against another native citizen of the UK had to hire a translator to defend himself even though every single person in the room spoke perfect English and had done all their life.)
And what do we gain? Defenders of defunct languages invariably cry "But CULTURE!", as if that was an argument in itself rather than just giving something a name.
Culture is a people's customs, their food, their music, their architecture, their festivals, their dances, their society. And none of that is dependent on any specific language. Language is just the tool you write the recipe book with so that someone else can replicate the dinner. A chicken and a poulet and a hoender and a kjúklingur are all the exact same thing, and a frying pan is identical to a stekpanna, so what's the good of having hundeds of different words for them?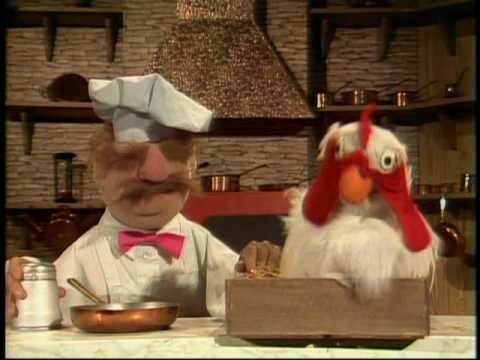 Language is a tool, one that different tribes all happened to develop in different forms as a historical accident because they were geographically isolated from each other, not because it was better that way. Language isn't culture any more than a paintbrush is art. It's what you do with it that counts.
Multiple languages are like cars that have different parts and use different fuels and have steering wheels on different sides – they all work fine in themselves, one isn't inherently better than the other, they'll all get you from A to B, but the fact that they're all mutually incompatible is just a giant unnecessary pain in the arse.
(As the local garage that's been trying to find a replacement power-steering fluid hose for my 2001 Mazda MX-5 since the middle of last December will confirm.)
They're like phone chargers that only work on one kind of phone so you can't borrow a colleague's or a stranger's when you forget yours.
They're like the multiple competing videogames consoles that won't play each other's games, so that if you want to enjoy ALL the best titles from any given generation the back of your TV has to look like this:
(In fact, it's like if you had to buy three different TVs to watch BBC and ITV and Sky.)
And ironically, the best thing about language – any language that's spoken in large numbers – is that it's adoptive and inclusive and alive. Over the centuries of civilisation English has enlarged and enriched itself by incorporating words and phrases from Gaelic and Latin and French and German and Greek and Yiddish and every other tongue on the planet, and doubtless the same is true of every other language. If we all just arbitrarily agreed on one tomorrow and used it from then on, we'd already be getting the best of all worlds, and it would keep happening.
(Because even if other languages fell into general disuse, people would still study them and find useful things in them and introduce them into modern speech because that's how it works.)
In a typically passionate and informed case for the opposing argument, the Wee Ginger Dug noted this week that Gaelic is such a tiny rump interest because it's "been minoritised by a Scottish establishment which aped the linguistic ideals of the monoglot English British establishment".
Others bitterly note the years when Gaelic was actively and savagely oppressed by English rulers after the failure of the Jacobite rebellions.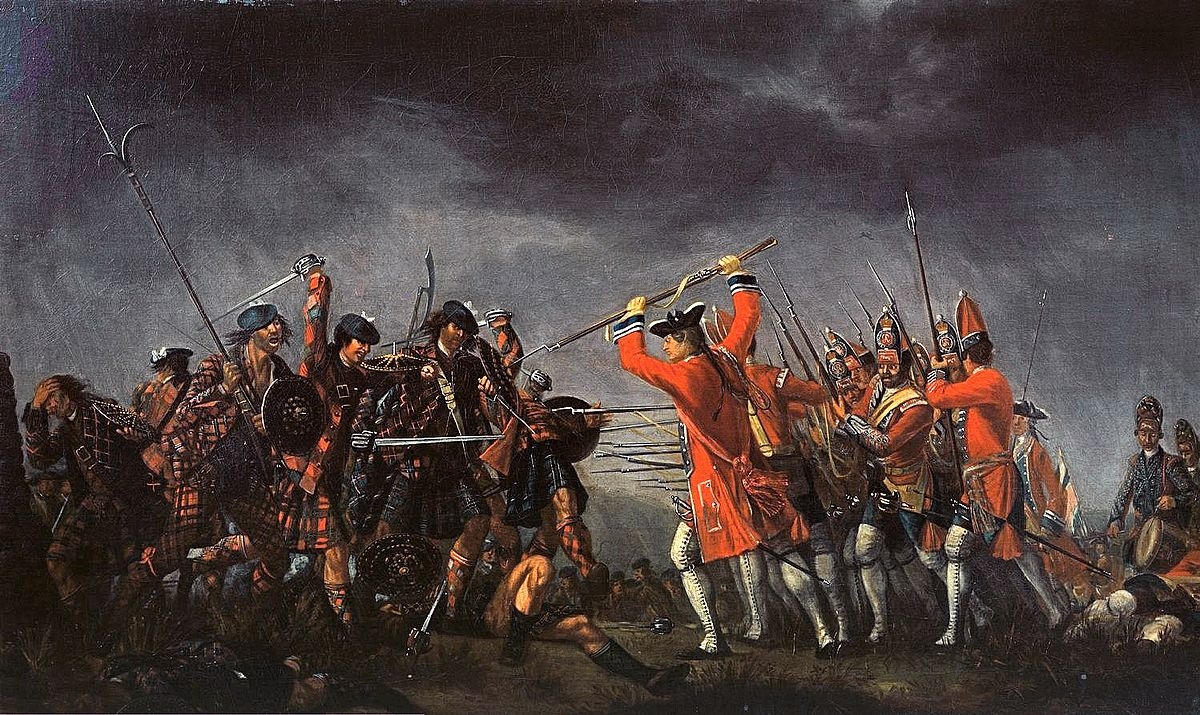 And all of that's perfectly true, but… so what? It's done now. It's 2018. The battle was lost, it's never going to be fought again and there's nothing to be gained by weeping and wailing on the grave and refusing to go home and get on with your life. Over 99% of Scots can't speak Gaelic and don't have any interest in doing so, no matter how loudly people shout that there are a couple of Gaelic schools in Glasgow now.
(If anything, most folk are mildly irritated and resentful of being made to feel like either imperialist intruders in their own country or somehow a lesser species of Scots, by being constantly presented with a language that's supposedly their own but that they can't even begin to pronounce, let alone understand.)
That's statistical unanimity. In a world where we're leaving the EU on the whim of 52% and stuck in the UK because of the feelings of 55%, you'd think 99% would be a big enough margin to take the hint – the wheel of history turns and sometimes you just have to deal with it and move on. We mock Loyalists trying to live in 1690 even as some of us try to angrily turn the clock back 500 years further than that.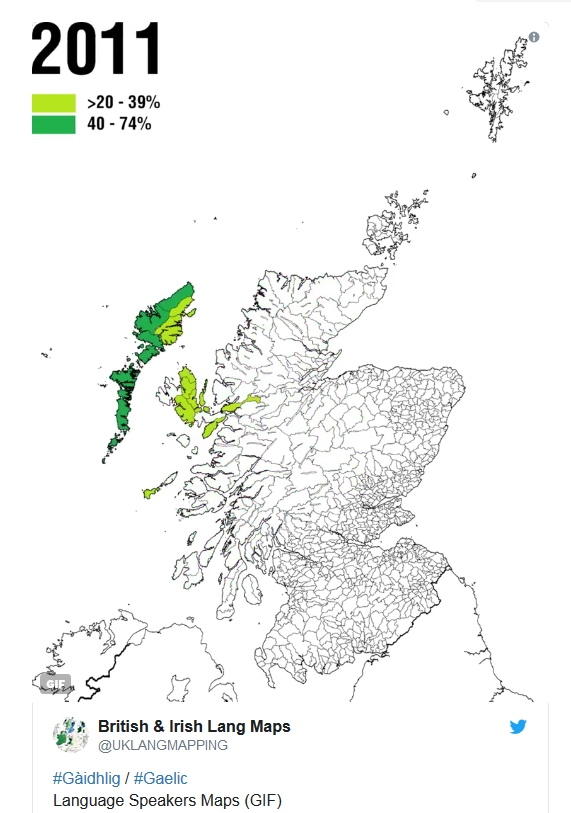 None of this – of course – is making an argument for BANNING Gaelic, or even for spending less money on it. To reiterate – the dictionary project is a wholly admirable one well meriting its modest price tag, and economically Gaelic support is as close to cost-neutral more widely as makes no odds, with expenditure seemingly being more or less matched by revenue generated from tourism to remote parts of the country that would otherwise struggle to be sustainable.
But it's an argument about why we should celebrate every language that dies on Earth, not desperately try to keep the corpse breathing when all reasonable hope of recovery is long gone, like poor wee Alfie Evans.
If we could somehow double or treble or quadruple the number of Gaelic speakers in Scotland, what would be the point? Who would that have helped? Who could we communicate with that we couldn't communicate with before? Nobody. Thousands of people would have expended huge amounts of energy to achieve nothing of any use, nothing of any identifiable value to anyone but (debateably) themselves.
Multiple languages are barriers to communication and understanding and solidarity, and therefore to tolerance and peace. They're the weapons of racists and xenophobes and opportunist politicians. They serve no utility that wouldn't be far better achieved if there was only one of them.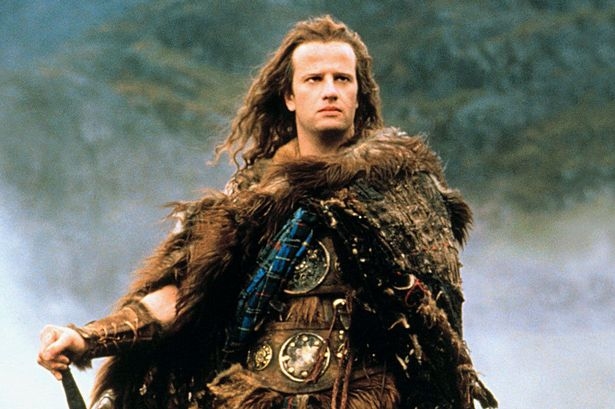 Certainly, making Gaelic a partisan political battleground is an idiotic idea from a Yes point of view. It's interesting to speculate on whether support for independence in Scotland would be anywhere near as high if nationalist sentiment had been pacified and diverted into language and "culture" instead of politics, as it has in Wales.
Proportionately more than 20 times as many Welsh people speak Welsh as Scots speak Gaelic, but support for independence languishes at between half and one-eighth of Scottish levels depending on the question asked.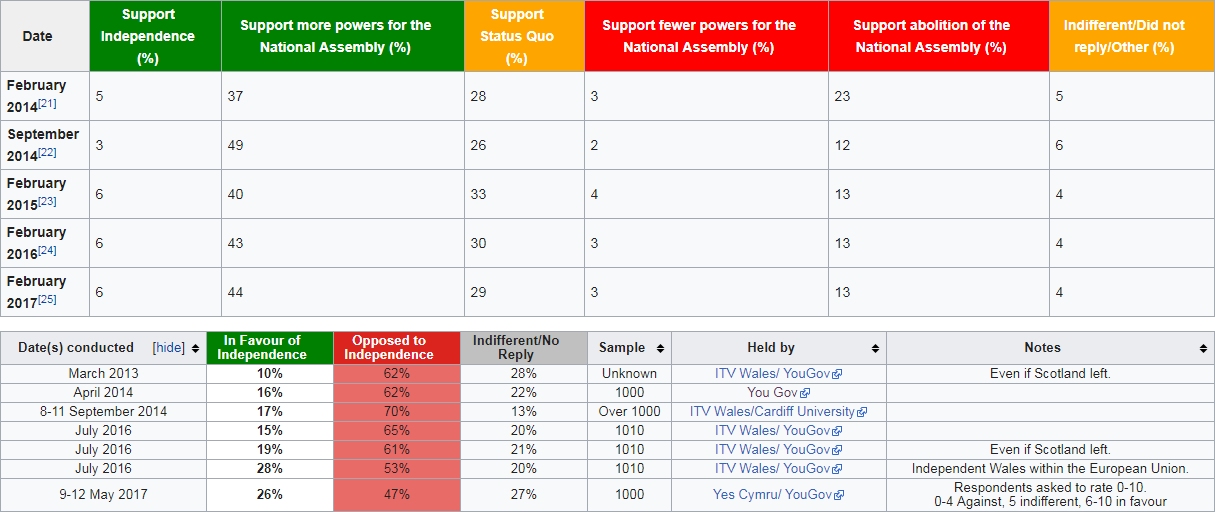 (Voters in Wales prefer – by an ENORMOUS margin – a more powerful Assembly if offered it as an option, and they can only be persuaded to lean a bit more towards independence if presented with a straight binary choice. In fact, in a multi-option vote more than twice as many people want the Assembly completely abolished as want full independence.)
But at the end of the day it's not only political pragmatism, but progressive principle. Human civilisation is facing more crises than at any time in its history, and the more easily we can all understand each other the better everything is likely to be. Languages are the enemy. Let's tear down the walls.
.
Soapbox is a weekend column designed to provoke debate on non-party-political issues. The opinions expressed are not necessarily those of Wings Over Scotland, except when we write them ourselves, obviously.
If you'd like to contribute a Soapbox piece (ideally 800-1500 words), send it to us via our Contact page, INCLUDING THE WORD 'SOAPBOX' IN THE SUBJECT LINE.