We haven't talked much on Wings about the court case currently in progress against former Scottish Labour branch manager Kezia Dugdale, for hopefully obvious reasons.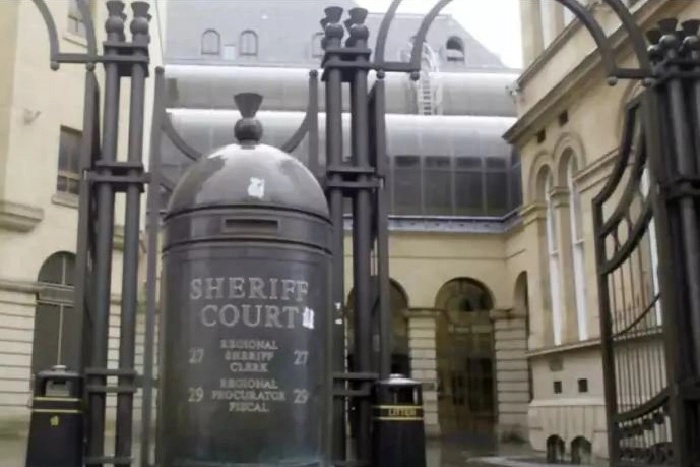 The case is currently "in avizandum" – legal jargon for "the sheriff is considering his decision" – and a result is hoped for around the end of this month, and while as far as we know there's no actual rule against talking about it at this stage, if you're one of the participants it's probably not the greatest idea as a general principle.
But what CAN be discussed is a much wider issue which it touched on, as highlighted by Daily Record columnist Anna Burnside while talking about the case during last week's BBC Radio Scotland media review on the John Beattie Show.
The debate had a fully balanced panel: Burnside, who thought I was an awful person, Stuart Cosgrove, who thought I was an awful person with a sometimes-good website, and Anne Marie Watson, who thought I was an awful person. But it was Burnside who really went in with the boot, as can be heard from 2m 27s on the clip below.
Let's take a walk through that.
"I've been intrigued to see how Stuart Campbell, the individual behind the Wings Over Scotland website, has tried to position himself through this whole thing. And it seems to me that he really wants it both ways, you know, his defence seems to be that he's a very right-on liberal person who supports gay rights and would never do a bad thing."
It may be worth pausing here to point out that that wasn't my "defence" at all. I didn't have a defence, as I wasn't the defender. I was the pursuer (the person bringing the case), and at no point was it claimed that I "would never do a bad thing". While I am in fact extremely liberal, the case wasn't about whether I was an all-round number-one super guy, it was about a specific claim that I was a homophobe. Anyway:
"But my understanding is that the liberal way to deal with a situation like this is if you have said something or made a comment that you thought was fine but – in this case this comment is about a gay person – and then a gay person is offended by it and makes that clear to you, the liberal approach to that is to take the word of the gay person, that if they're offended by it then their voice is the one that you should listen to, and that your reaction is not to head to the courts, your reaction it to say 'Oh, right, okay, my bad, talk me through that'.

If you need that explained to you, if you need it unpicked for you you get that explained for you, and then you suck it up, basically. You take the voice of the oppressed minority and you factor that in in the future, and if necessary you apologise, you withdraw your comment, whatever needs to be doing. You don't head to the court and drag the person who's made this point through what must have been a really distressing and unpleasant court case!"
If you're not terrified to the very pit of your soul by those words, readers, you should be. Because they represent a toxic form of aggressively anti-intellectual, anti-science, anti-evidence thinking which is not only increasingly prevalent among political pundits and activists of all stripes (who could forget the Brexit claim that we had all "had enough of experts"?), but which is increasingly the driving force behind the actions of governments, charities, sporting organisations and the police, and has real-world consequences that are dangerous almost beyond description.
What Burnside calls "the liberal approach" – whereby anything at all that a member of an "oppressed minority" disagrees with or dislikes (whether or not it has anything to do with the thing they're a minority of) must not be challenged in any way and must be immediately conceded and apologised for – is the most self-evidently idiotic creed to ever take hold of ostensibly sane people in the modern age.
People who think the Earth is flat are a minority. They're regularly "oppressed", ie mocked and insulted and disregarded, for the very good reason that the Earth ISN'T flat. But by Burnside's indignant argument, if faced with one claiming offence we must immediately accept that they know best about the thing they care about, agree unquestioningly that the Earth IS flat, grovel at their feet for forgiveness for ever daring to suggest otherwise, and immediately change every principle of global navigation accordingly, giving hurt feelings precedence over material reality.
But it's far stupider even than that. Because what Burnside said inescapably means that the view of any single individual from an "oppressed minority" – and from this point let's use the legally-meaningful term "protected group" instead, which in broad essence means everyone except straight white men – automatically represents the views of EVERYONE in that group.
What she's saying is that (in this case) Kezia Dugdale was speaking on behalf of all LGBT people – and therefore a protected group which must be immediately deferred to – rather than just for Kezia Dugdale, whose personal opinion on any given subject is of no more weight than any other human being's.
And that's plainly a great big pile of bollocks. Who says so? Well, for example, one of the most famously gay people in the world:
"It's now very common to hear people say, 'I'm rather offended by that.' As if that gives them certain rights. It's actually nothing more, it's simply a whine, it's no more than a whine: 'I find that offensive.'

It has no meaning, it has no purpose, it has no reason to be respected as a phrase. 'I am offended by that.' Well, so fucking what?"
Scores and scores of gay people made a point of saying they DIDN'T find the tweet at the heart of the court case homophobic. There are clearly opinions both ways and in between within the gay community. So who, in Burnside's view, elected Kezia Dugdale the official spokesperson of all gay people and made all the others wrong?
How does it work? Who gets to define what is or isn't offensive to any group of people? Is it the first to tweet or to get a quote out to the media? Is it the one with most Twitter followers? Is it the richest one who can afford the best/most lawyers? Is it based on a majority, and if so who's doing the counting?
Even if Dugdale had been the ONLY gay person on the planet who'd been offended by the tweet, even if every other gay person in the world had thought it a splendid joke, Burnside's explicit argument is that any person considering themselves to be a liberal would still have to withdraw it, apologise for it, beg forgiveness and promise never to do it again, simply because ONE gay person objected to it.
(And the same would apply to anyone from any other protected group who complained about anything.)
Last year when historic sexual harassment allegations against all manner of men were the subject of a giant media frenzy, one of the Twitter hashtags at the centre of the phenomenon was #BelieveWomen. Many fuddy-duddy dinosaur types with a tiresome attachment to such old-fashioned notions as law and justice and the presumption of innocence gently suggested that this was a terrible idea, because the mere possession of a certain set of chromosomes or genitalia is not a guarantee that any individual is telling the truth at any given moment.
Of course, they were instantly drowned in a tidal wave of shrieking fury, cast out as "misogynists" and "rape apologists" and worse, and hounded off Twitter and out of their jobs and out of decent society with a torches-and-pitchforks mob hot on their tail.
But you SHOULDN'T believe women. And you shouldn't believe men. You shouldn't believe straight people or gay people or black people or white people or ginger people or left-handed people or trans people or Christian people or Jewish people or Muslim people or old people or young people. You should believe evidence and facts, because evidence and facts are the keystone of civilisation and the alternative is a regression to witch trials and lynchings and people being hanged for heresy.
The alternative is to set humanity on a path back to the 17th century, when Galileo Galilei – who claimed (or rather, observed the fact) that the Earth orbited the Sun, not the other way round – was forced under threat of torture by the Inquisition to recant his beliefs and spend the last decade of his life under house arrest.
Or in fact, back to 399BC, when the Greek philosopher Socrates was condemned to death by suicide for refusing to believe in the same gods as the rulers of Athens.
We could list a hundred more current examples, from the rocket scientist reduced to a weeping public ruin for wearing a "sexist" shirt to the transwoman Miranda Yardley being dragged absurdly through 10 months of a nonsensical prosecution for supposed harassment, at the hands of a non-trans woman who'd claimed to be offended by Yardley's statements of obvious and immutable biological facts, and that her taking of offence intrinsically and automatically made Yardley a "transphobe" – and therefore guilty of a hate crime – with no other evidence required.
(The exasperated judge attacked the Crown Prosecution Service for ever allowing it to get to court, saying "there is no case and never was a case". There was almost no media coverage of the dismissal other than in the Daily Mail.)
Being a liberal means being willing to listen to new ideas, not automatically accepting them all. It means accepting people who are different to you and co-existing peacefully with them, not making yourself their slave and surrendering the power of independent thought to whatever the latest fashions and trends are.
It's not illiberal to listen to something, consider it rationally on the basis of the evidence, and then reject it as nonsense. It IS, on the other hand, incredibly illiberal to demand that everyone who doesn't meekly submit to your every whim just because you're in a minority is treated as a bigot and a hate criminal.
Dictatorship by whoever can be the most offended and can get to their keyboard or a microphone first is an insane way to run a society, and it's horrifying that such a thing even needs to be stated. But it does, because it's where we're going if we don't get a grip of ourselves as a species pretty quickly.
.
Soapbox is a weekend column designed to provoke debate on non-party-political issues. The opinions expressed are not necessarily those of Wings Over Scotland, except when we write them ourselves, obviously.
If you'd like to contribute a Soapbox piece (ideally 800-1500 words), send it to us via our Contact page, INCLUDING THE WORD 'SOAPBOX' IN THE SUBJECT LINE.