Chris McEleny is an SNP councillor. This is a personal opinion.
Three weeks into the Salmond saga and the MSM are getting increasingly desperate. Nowhere is this more obvious than in the breathless excitement of reportage of the Daily Record and their sister paper the Sunday Mail.
For three successive days last week they led on the "story" which meant it was the third week running where Salmond appeared on the front page of the Mail.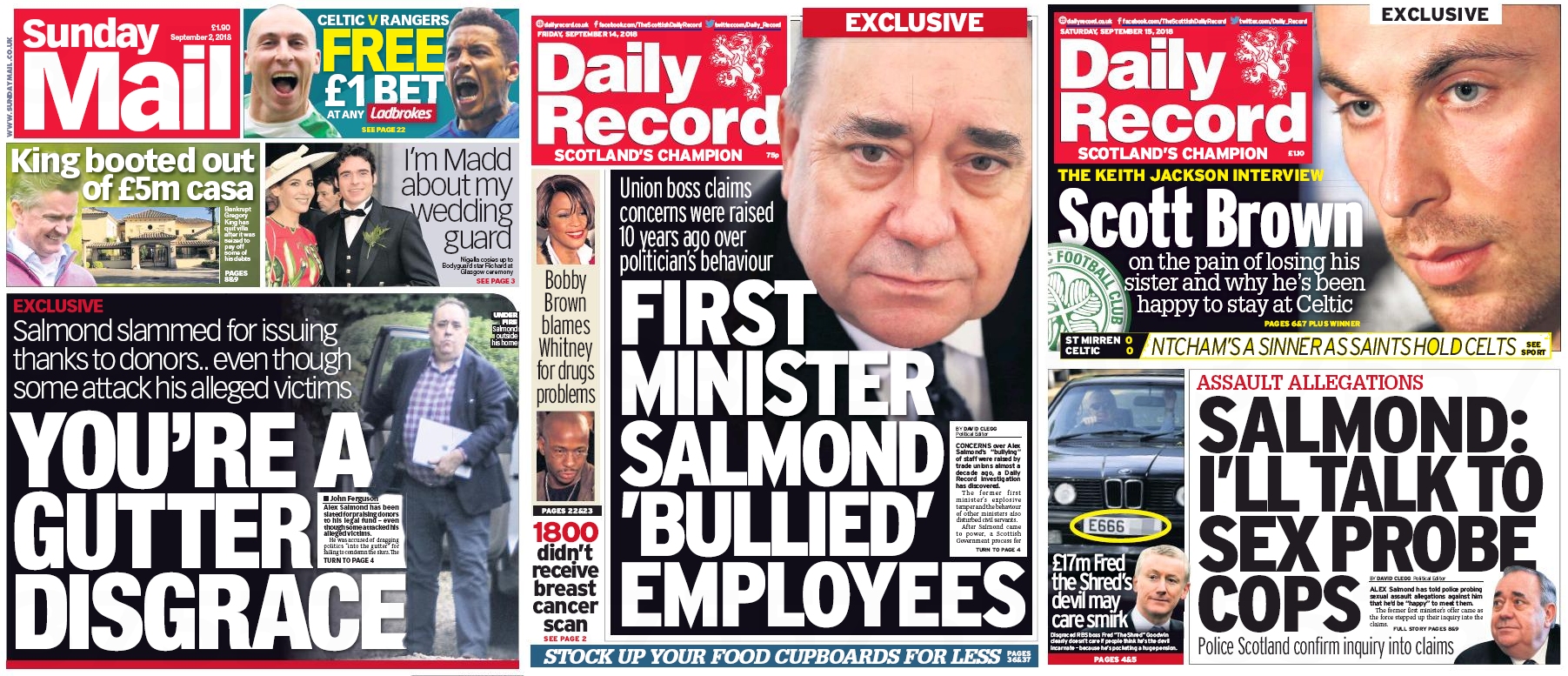 However, our friends down in Central Quay have a problem.