Not too many surprises here. (Except, perhaps, the 18% of respondents who claimed to be football fans yet also said they had no interest in the World Cup.)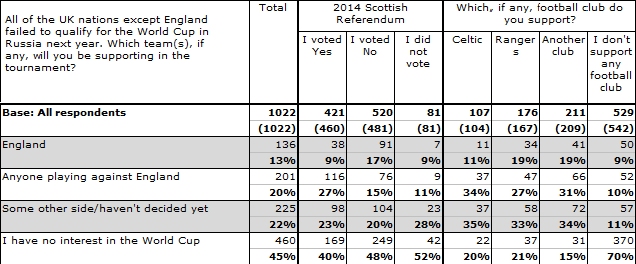 Excluding the disinterested the numbers were:
England 24%
England's opponents 38%
Others 40%
And for people actually born in Scotland the figures came out at
England 20%
England's opponents 41%
Others 39%
And that's pretty much the natural order of things. If you're a "Rangers" fan and you cheer for Celtic when they play (let's not say "compete") in the Champions League, or a Celtic fan who backed "Rangers" in the Petrofac Training Cup, you're the weirdo.