Much of central Cowdenbeath was closed down for several hours by the police yesterday to facilitate an Orange Order parade attended by DUP leader Arlene Foster. (Curiously, Ruth Davidson, who'd been vocal in her complaints about traffic disruption in Glasgow due to the recent Yes march, had no objections this time.)
Foster made an audaciously ironic plea for a nation "free from intolerance and hatred", right before the next speaker stepped up to denounce large sections of the local population as "enemies of Christ".
The rest of the parade took its usual form.
Which is to say that a lot of fat old white men with orange sashes and orange faces watched younger men in pseudomilitary uniforms marching around waving any flag except the flag of Scotland, as they marked a battle between English and Dutch kings that took place in Ireland 17 years before the UK ever existed, and proclaiming their willingness to "defend" Cowdenbeath – not from poverty, not from inequality, not from bigotry, not from Vladimir Putin but from the evil menace of Roman Catholics.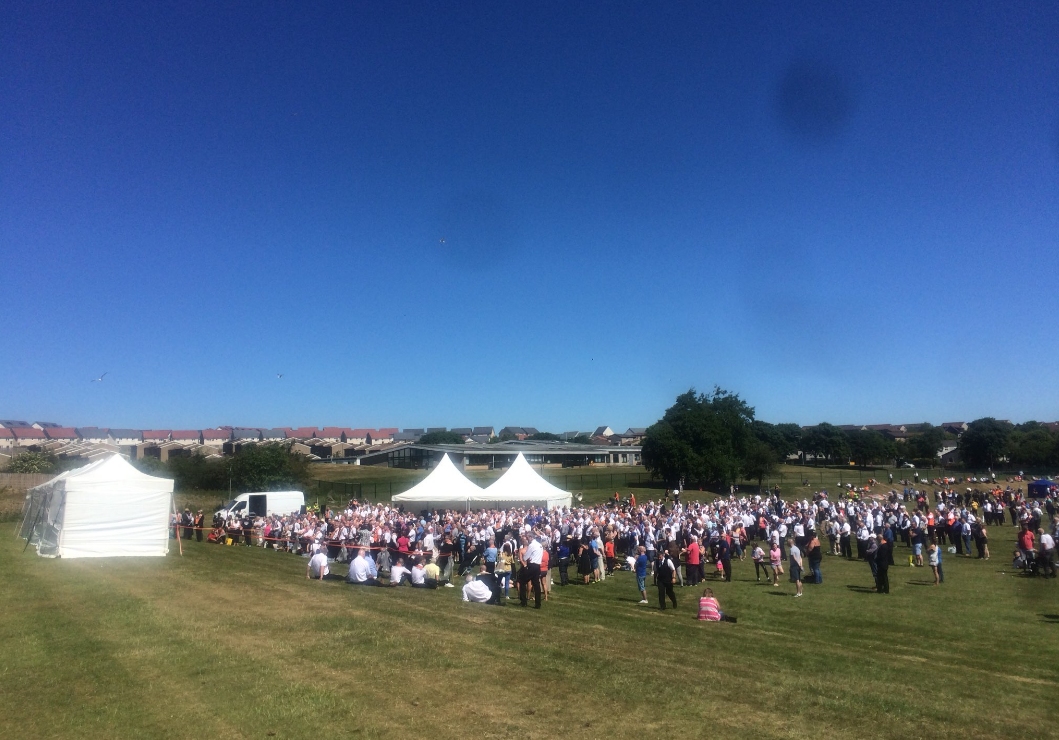 There was of course one other recurring theme.
And just out of curiosity, since in our latest poll we'd asked about both respondents' religious affiliation and their football affiliation, we thought we might do a quick spot of cross-referencing and see how much progress Scotland had really made in shaking off the old, well, loyalties and marching towards the 21st Century.
Hmm. Some way to go yet, then.