We've been keeping coverage of our ongoing court battle with former Scottish Labour branch manager Kezia Dugdale to a minimum on the site, partly because little of any material impact has actually happened yet.
However, there was a mildly interesting development last night, which was scooped and accurately reported by the Scottish Sun.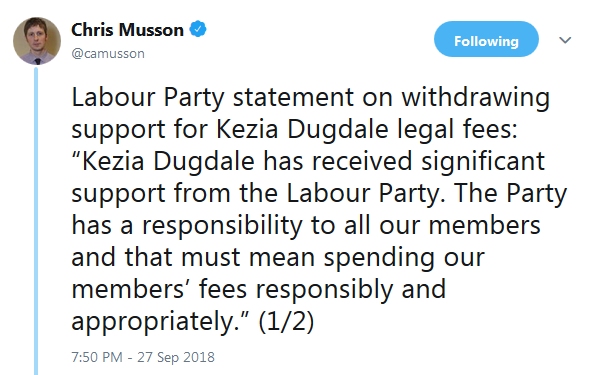 Reactions to the party's statement have already seen serious amounts of what we're generously going to call "misinformation" generated and circulating around social media, so we're going to have to clear some of it up. Apologies.