We thought readers might possibly like to hear the unexpurgated audio of our interview with The Times this week, so that they could judge the tone of our "expletive-ridden condemnations" and whatnot for themselves.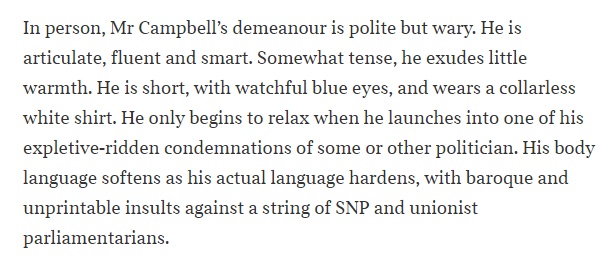 Other than a few bits of minor tidying-up – such as me umming and aahing trying to remember the name of a song, or when the manager came round to ask if we wanted more drinks – this is the whole of the "official" interview.
(In conversation with Kenny Farquharson of The Times, 1 August 2019)


.