Last week we listened to a Radio Scotland phone-in debate on Trident, hosted very deftly by John Beattie, who managed to steer callers away from political points and keep the discussion on the merits or otherwise of the weapons system itself.
Sadly that didn't dissuade the usual coterie of nutters/local councillors phoning in insisting that (a) North Korea would invade/blast Scotland off the face of the Earth the moment we let our guard down, and (b) Helensburgh would immediately revert to the Stone Age at the loss of jobs were the few hundred Trident sailors who spend about a week every year in the town to be reassigned to other posts in the navy.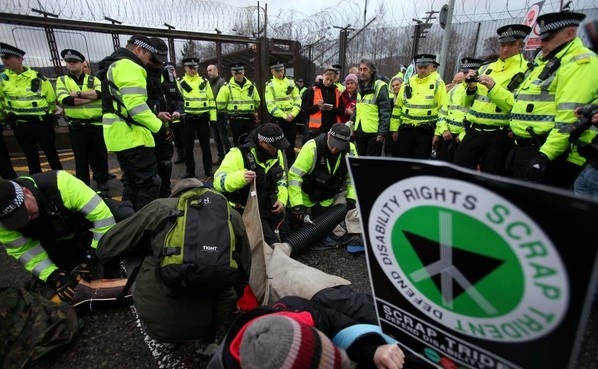 We didn't have time to ring in ourselves, but we did manage to think of a much better idea that solved both of those problems without lumbering Scotland with a gigantic nuclear white elephant, and one that would also free up an awful lot of valuable police time and resources that are currently spent arresting a bunch of hippies.
See if you can pick any holes in it, readers.