As alert readers will know, one of the primary purposes of this website isn't just to tell people when the Scottish and UK media is lying to them, but to teach readers how to spot that for themselves. And one of the keys to learning that is to ask yourself what a story in the press is leaving out as well as what it's telling you.
So last week, when several newspapers went on an orgy of shock-horror reporting about SNP MPs' expenses – focusing mostly on aeroplane flights and only quoting figures for a small handful of MPs who'd allegedly been claiming far more taxpayers' money than their Unionist predecessors – alarm bells started ringing everywhere.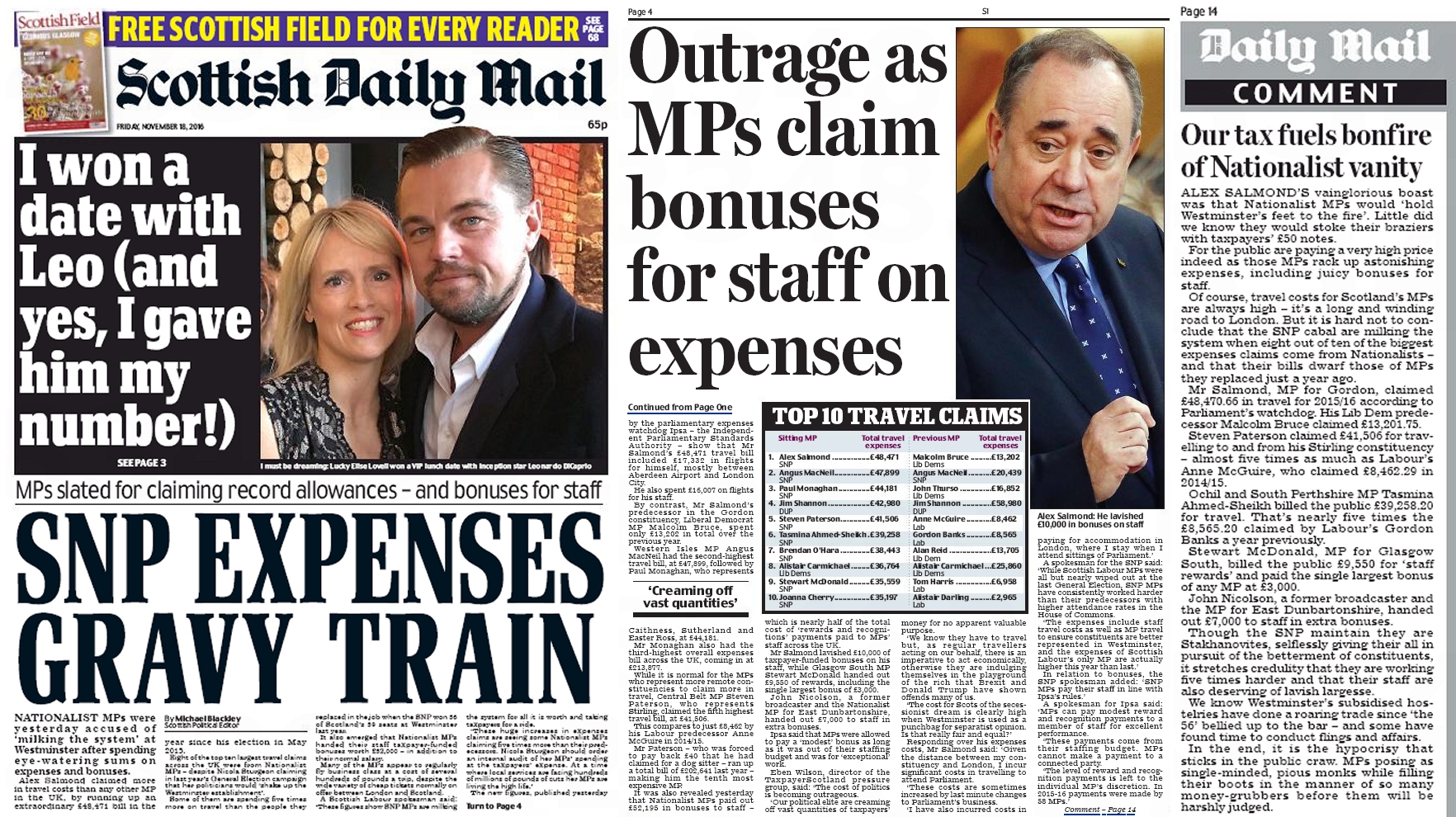 And just as we've taught them to, Wings readers leapt into action to do the hard work that Scotland's professional journalists don't want to do, in order to provide Scots with the facts that the media doesn't want them to know.