There's been a running theme recently on Unionist social media.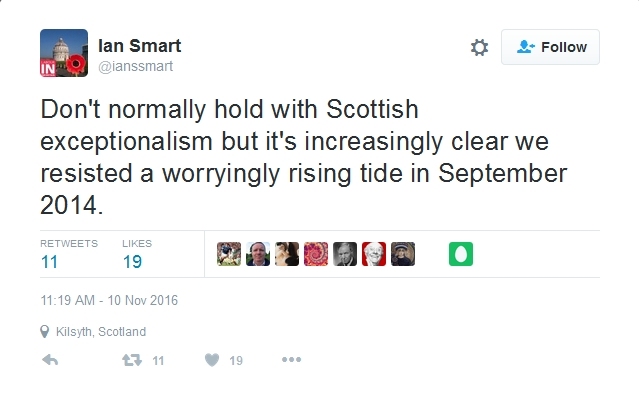 It's the claim that the No vote in 2014 was an anomaly – a rare victory of progressive, internationalist, inclusive politics over the anti-establishment, isolationist, separatist tone that won out in the EU referendum and now the election of Donald Trump.
This was the case back even before and just after the independence referendum, where the Yes movement was being compared to the far-right populist movements of England, France, and the Netherlands:
Of course, the alternative view is rather simpler – that perhaps the forces that won the EU referendum and 2016 presidency also won the independence referendum.