It's long been a bone of contention for Scots – and not just nationalists – that the UK government, by common agreement, wasted the vast wealth windfall of the North Sea on funding Margaret Thatcher's 1980s programme of deliberate de-industrialisation, mass unemployment, huge tax cuts for the wealthy and bribes to the working class in the form of Right To Buy.
It did so rather than investing the proceeds in a sovereign wealth fund, as demanded by the SNP (and some elements of Labour) and practiced in Norway, whose fund – only set up in 1990 – is now a literal embarrassment of riches.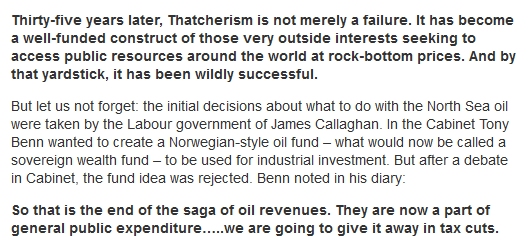 But the reality is even worse than that. Because according to a 2015 report by the National Resource Governance Institute that's just come to our attention, the truth is that if the UK had managed its North Sea treasure better, it could have done both.
We'll leave you to read the full report for yourself. But if you're in a hurry, this extract will give you the gist:
"The UK and Norway both began offshore exploration and production in the mid-1960s with the first oil discoveries made in 1969. Since then, both countries have produced similar amounts of hydrocarbons: the UK has produced 42.8 billion barrels of oil equivalent (boe) and Norway 40 billion boe.

Whilst the geology and resource base in each country is similar, the two countries have taken very different approaches to governance of the sector. Since 1986 the UK government has had effectively no direct equity participation in the North Sea and has had a fully private upstream sector, with taxation as the only channel of government revenues from hydrocarbons.

Norway has taken a different approach, with over 50 percent of production coming through Statoil (of which the state owns a majority) and state ownership of assets via the State Direct Financial Interest (SDFI), held through Petoro (wholly owned by the state). Norway generated more than double the revenue the UK did from each barrel it produced.

The purpose of this article is not to debate whether the current UK tax regime is optimal today, but rather examine why the Norwegian approach to oil governance in the past appears to have generated so much more revenue."
Or if you're REALLY pressed for time, here it is as a cartoon.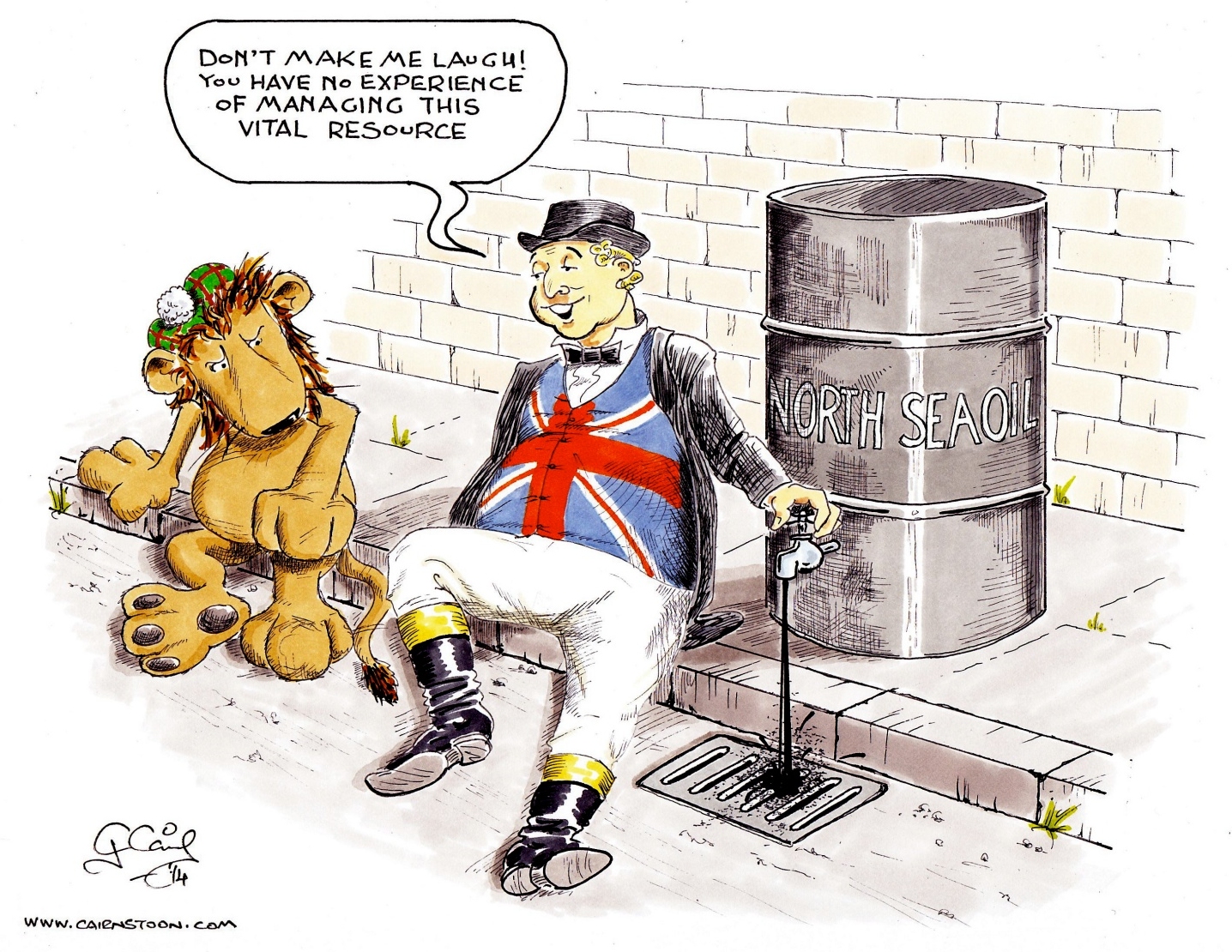 A right-wing privatisation ideology undertaken by Westminster governments that were rejected by Scotland at every election has already thrown away vastly more money from the North Sea – literally hundreds of billions of pounds, enough money to completely fund the entire Scottish Government budget for a decade – than it's made.
That milk is spilt now. But there are still tens of billions of barrels of oil off Scotland's shores. It's still not too late to take control of it and do an infinitely better job for the future than Westminster has done in the past and present.
Scotland has also been blessed by fate with a second generous gift, an almost unmeasurable potential for renewables, which risks suffering the same fate if it remains in the hands of the Conservatives, even before considering the impact of a loss of EU subsidies as a result of Brexit.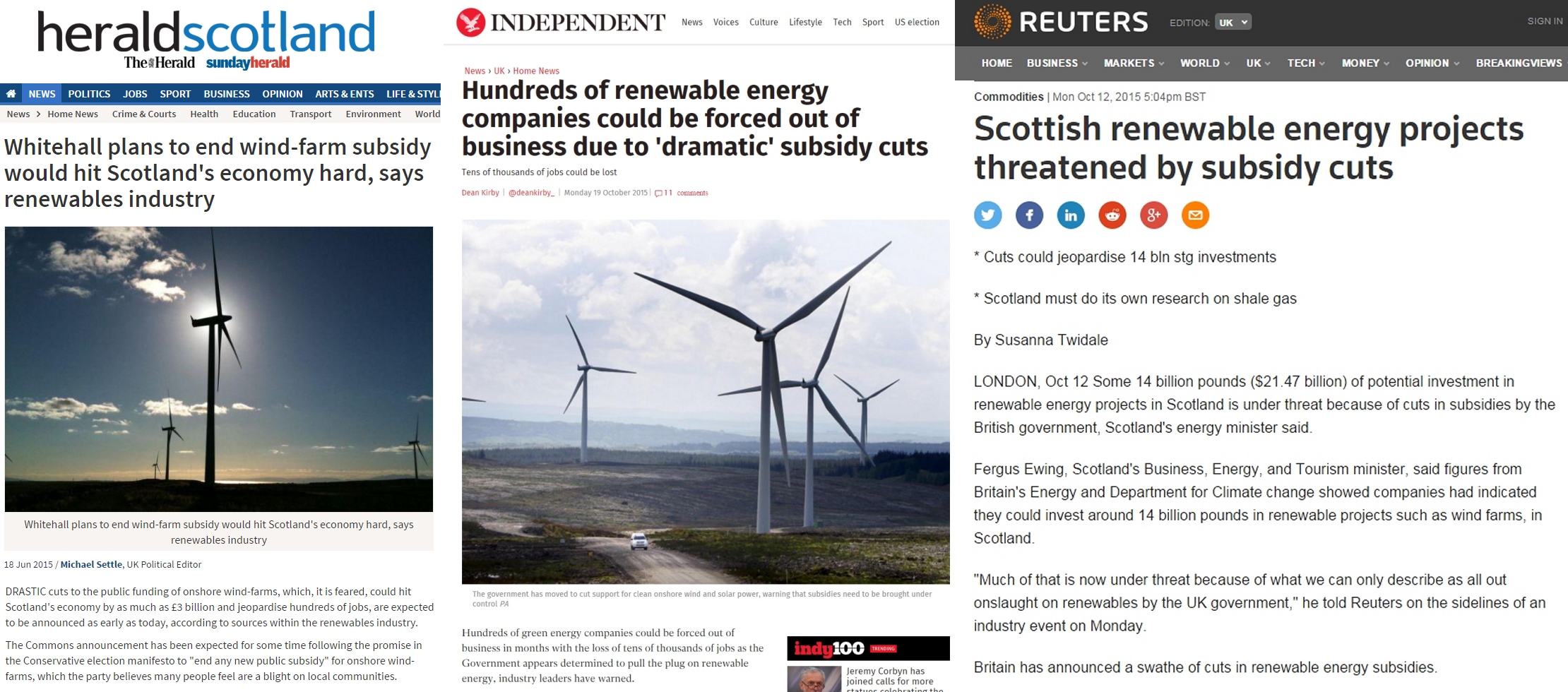 Whether Scotland can afford to lose out on such a massive scale twice in the space of a couple of generations is a question only its people can answer.