There was a certain uncomfortable 2018 inevitability this morning over the fact that where people were offended, arrests would follow.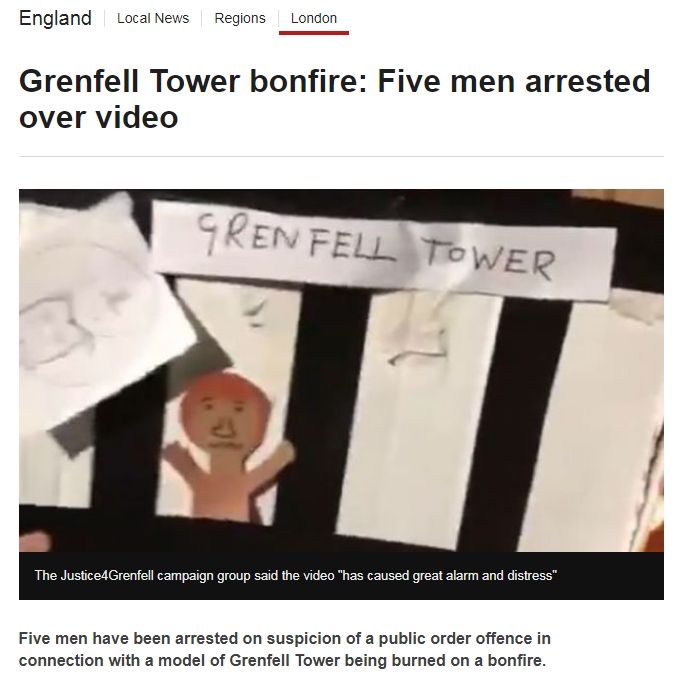 And the burning of a cardboard model of the Grenfell Tower last night was certainly right up near the top in the pantheon of cretinously offensive things. Many victims of the appalling tragedy, which killed 72 people and injured many more, still haven't been properly rehomed almost a year and a half later.
But if it's a CRIME, we have some questions.