We're being somewhat generous with the numbering here, to be honest, but you've got to start the official count somewhere, right?
Alert readers will recall that current Scottish Labour policy is to enshrine in law the right to a free bus pass for all Scots over the age of 60:
This time last year, for example, their transport spokesman Colin Smyth specifically and indignantly condemned any possible suggestion by the dastardly SNP of perhaps increasing the qualifying age from 60 to state pension age (currently 65 and due to rise to 68 and beyond), saying:
"Sadly, the scheme is now under threat with SNP ministers refusing the rule out increasing the age citizens can qualify for a pass in a bid to try and save money. Ordinary people in their 60s should not be paying the price of Tory austerity because the SNP refuse to use the powers of the parliament to fund our services properly."
A commendably unambiguous and righteous position. Indeed, the North British branch of Jeremy Corbyn's socialist party announced at this year's conference that if elected they'd not only keep the threshold at 60, but would extend free bus travel immediately to everyone in Scotland under 25, and then swiftly to everyone of any age.
So we can safely assume that in Wales, where Labour have been in power for all 20 years of the devolved Assembly, all those things will already be happening, because otherwise it'd just be embarrassing.
At the very least, we can be certain that there's no chance of the qualifying age going up from 60 to state pension age, because we already know that Labour regard that as a scandalous and unthinkable moral outrage.
And sure enough, this week there was an announcement.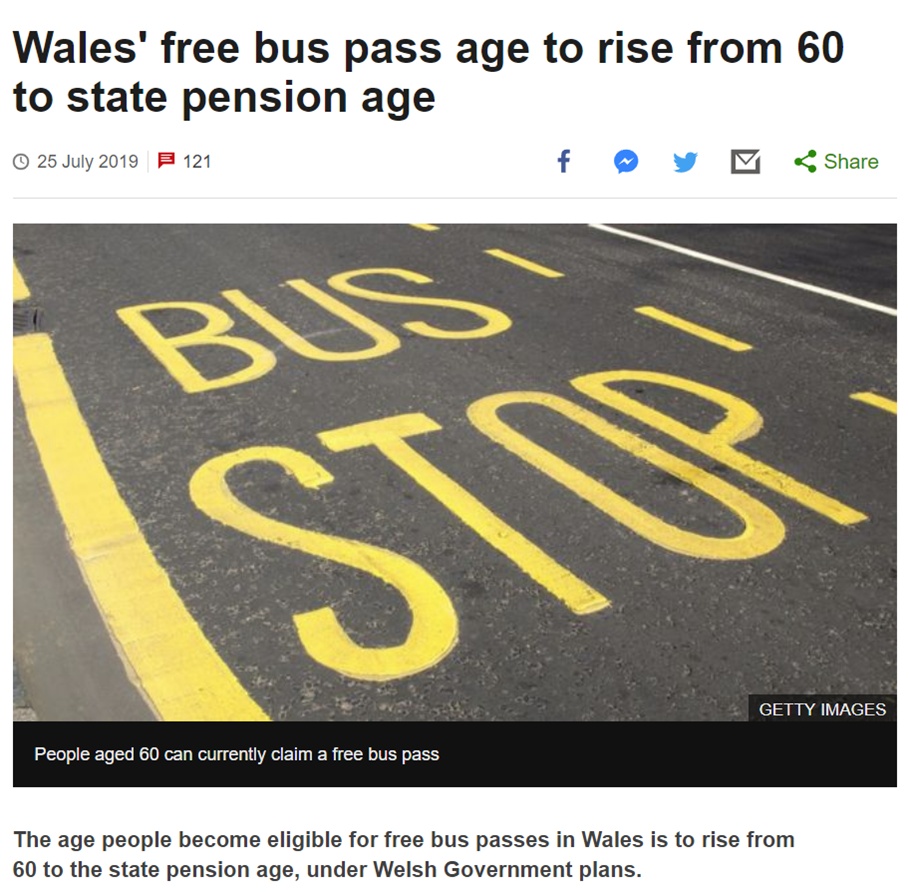 Oh. Perhaps there's been some misunderstanding.