At the weekend we all beheld the bizarre sight of two supposed investigative Scottish politics journalists sneering and trying to play down what appeared to be a genuinely major story about a live police inquiry into a possible £600,000 criminal fraud involving the party of government in Scotland.
Both of them work for the same rival outlet, so the most generous interpretation that could reasonably be put on their curious behaviour is that they were simply trying to focus attention instead on that outlet's own big Sunday splash – also ostensibly a story of political fraud, albeit on a much smaller scale.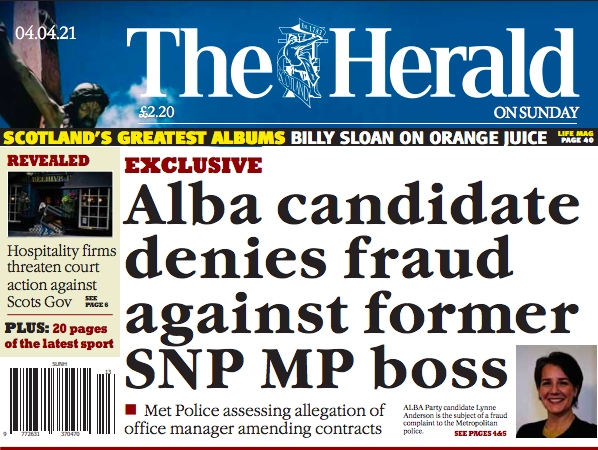 So let's just clear that one up now to help them out.