We weren't going to do anything on yesterday's disturbing development in the legal wrangle between the Scottish and UK governments over devolved powers and Brexit, because the rest of the media has been covering it at length and we don't have any particular expertise or insight to offer.
But it was hard to ignore the striking turn of phrase used, not by some sensationalist partisan commentator but by the learned and sober QC Jonathan Mitchell, last seen acting for the petitioners in the Alistair Carmichael lie case.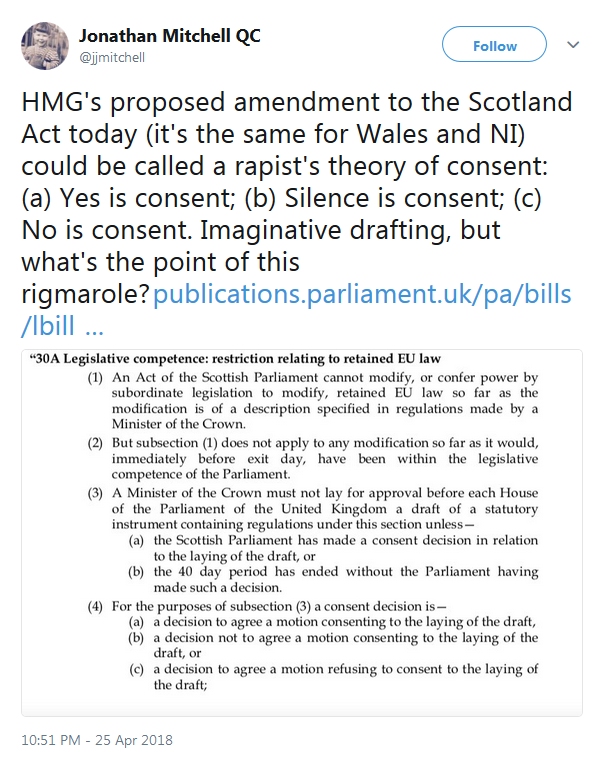 It doesn't pull any punches, but as a summary of the relationship London wants to put in place between itself and the devolved nations for years to come (Labour-run Wales has already caved), and which Unionist politicians and the more witless pundits are of course portraying as unreasonable grievance-mongering and failure on the part of the Scottish Government, it's about as accurate a description as you're ever going to find.