Sane people across the nation have watched in growing disbelief for the last two years as the UK government's catastroshambles over Brexit has unfolded. In the latest jaw-dropping developments, David Davis has revealed that he's only just now thinking of STARTING negotiating a trade deal with the EU – 22 months after the referendum and with absolutely no idea of how to solve the Irish Question on which it all depends.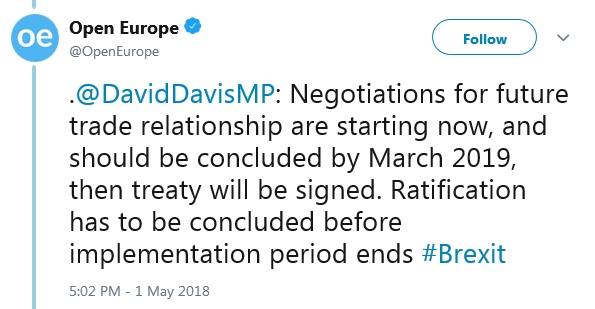 Meanwhile, Faisal Islam of Sky News has made the pertinent point that the one "land-based" border between the UK and mainland Europe, the Channel Tunnel, has no infrastructure in place for serving as a checkpoint because it was fundamentally never designed or envisaged for a Europe without the UK, and the UK government has done absolutely nothing in the last two years to prepare for that changing.
And the more ludicrously chaotically and ineptly the whole farce plays out, the more it's only possible to come to one rational conclusion about it: that the Prime Minister's grand plan for enacting Brexit is to fail.
It's easy to overlook that May was a Remainer. An analogous situation would be to imagine that Scotland had voted very narrowly Yes to independence in 2014 and then immediately elected a Scottish Labour government to implement it. How committed do you imagine that government would be to securing the will of the people?
So why would Theresa May be any different? Deep down she doesn't want to leave the EU, but she has no Parliamentary escape route open – Labour are a complete trainwreck with no idea what their position is and couldn't be relied on in any vote. If it came to any sort of actual decision they'd probably abstain again.
So all she can really do is make such an absolutely ham-fisted dog's breakfast of it that come March 2019 she can say "Look, we tried but this simply can't be done – in reality there is no way to leave the EU".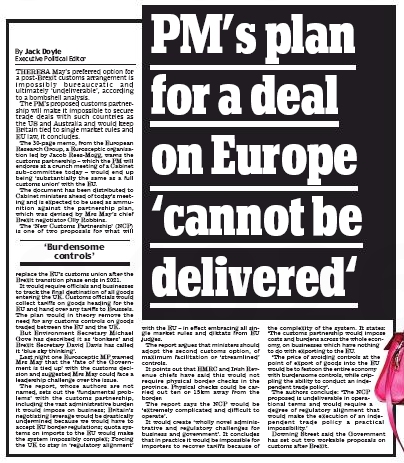 And so far, it's going well:
And England would rage hard, but what could it actually do? UKIP effectively no longer exists as a political party. Labour, as noted, is a nest of ferrets that doesn't know what it stands for on the subject and is in any event still far too busy tearing itself to pieces in purity wars over anti-Semitism and gendered shortlists and God only knows what else. And the Lib Dems are no threat because people aren't going to express their fury over a failed Brexit by voting for a MORE pro-EU party.
In the past year, as the head of the most demonstrably, spectactularly incompetent UK government in all of history, May has seen her personal ratings as "best option for PM" versus Jeremy Corbyn INCREASE significantly. From behind or level pegging a year ago, she now leads by between 10 and 14 points in recent polling.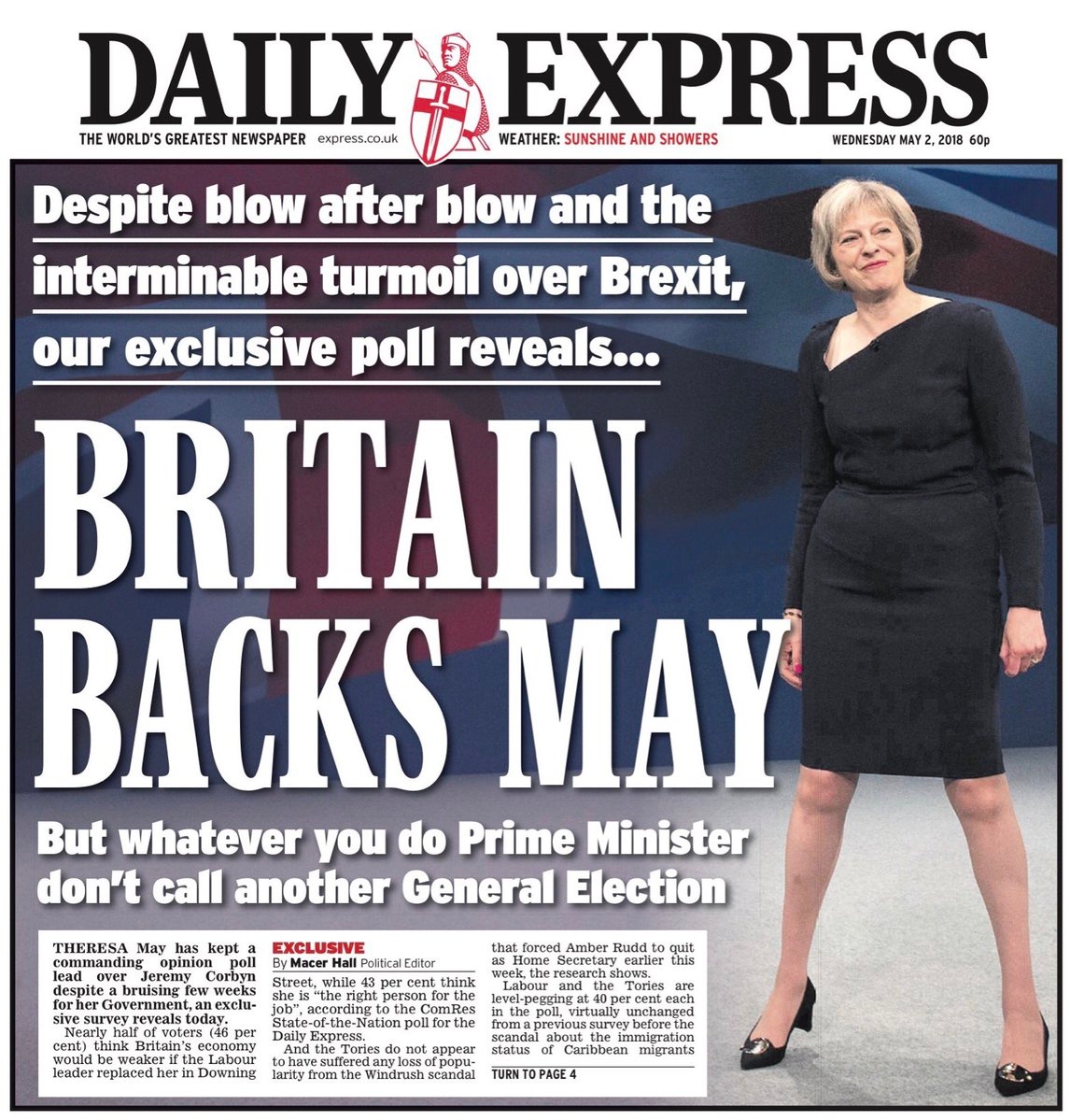 Even if May herself fell on her sword – and in the current political climate of brazening things out, that's far from a certainty – the Tories have overturned Labour's slim lead of most of 2017 to now be consistently a few points ahead. Were they to replace May with a hard-Brexiter like Jacob Rees-Mogg, blaming the opposition and the EU for the failure and vowing (emptily and cynically) to pursue the goal with renewed vigour, they could probably count on victory.
Failing to deliver Brexit at all increasingly looks like the least bad of a set of terrible options for Theresa May. And for those who never wanted out of the EU in the first place, that sounds like a good result. But achieving it by such a route would be a bit like avoiding having a runaway explosives truck crash into a chemical-weapons factory by diverting it into a primary school.
Even the relatively-orderly version (the so-called Brexit In Name Only) would be an incredible worst-of-all-worlds mess which would ultimately only postpone the day of reckoning, while simply continuing the apparent current strategy of letting the entire process blunder onto the rocks and run out of time would be even worse, miring the economy in impossible uncertainty for years and years.
Lots to look forward to, then. No pressure.