Alert readers may recall that the Electoral Commission recently chose, to everyone's (cough) great surprise, to take no action against extremist Unionist shout-monkeys Scotland In Union over a number of clear breaches of electoral rules, or for failing to disclose a number of large donations from extremely wealthy donors.
10 days ago the EC published a tranche of FOI documents relating to the case on its website, with the donor details redacted to protect the identity of the various Lords, Dukes, Earls and Countesses who'd rather you didn't know that they'd been handing thousands of pounds at a time to SiU.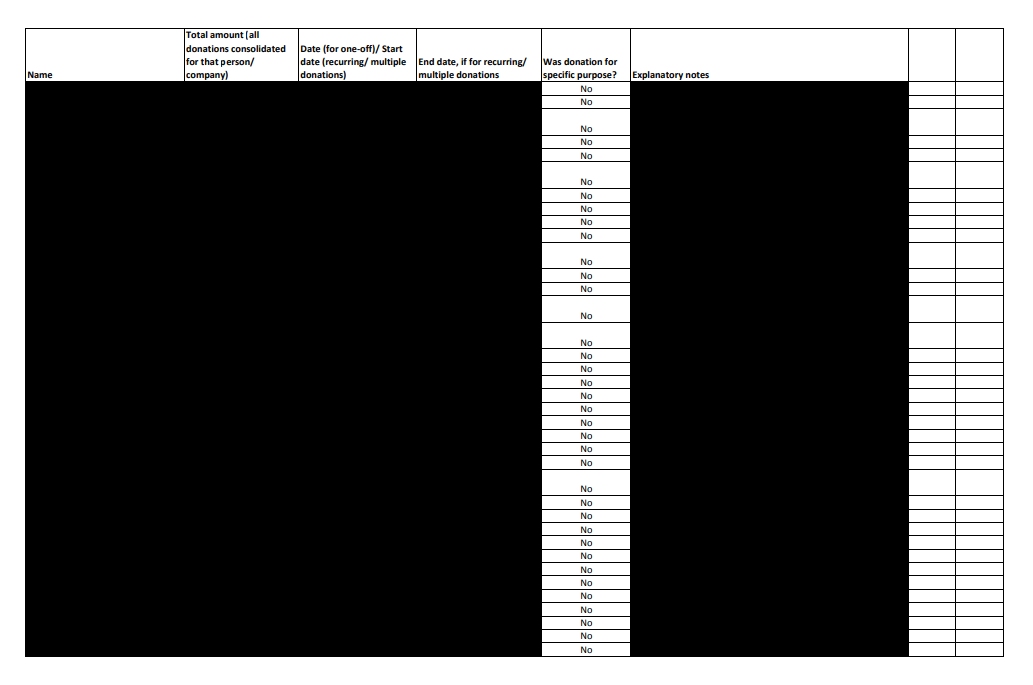 Or at least, sort of redacted.
Because any inquisitive person who performed a simple basic edit procedure on the text of the FOI documents… well, they'd see where that plan hadn't gone too well. Naturally we advise readers NOT to do such any such things. (The document has been deleted from the website anyway.)
We can't say for sure whether it's SiU or the Commission who've just ham-fistedly failed to take adequate steps to protect the identity of all those people before putting the information into the public domain, but we suspect that either way the individuals concerned mightn't be all that pleased about it.