In one way or another, a lot of politics is being played out in courts at the moment. Whether it's Spain trying to crush the Catalonian independence movement, America frantically trying to impeach its President before he does something REALLY crazy or the UK trying to redefine the most basic of human freedoms out of existence without ever putting an act before Parliament, judges are having as much say as ministers in deciding the future shape of Western civilisation.
Of the most direct interest to Scotland, of course, are the UK government's attempts to trample all over the 20-year-old devolution settlement.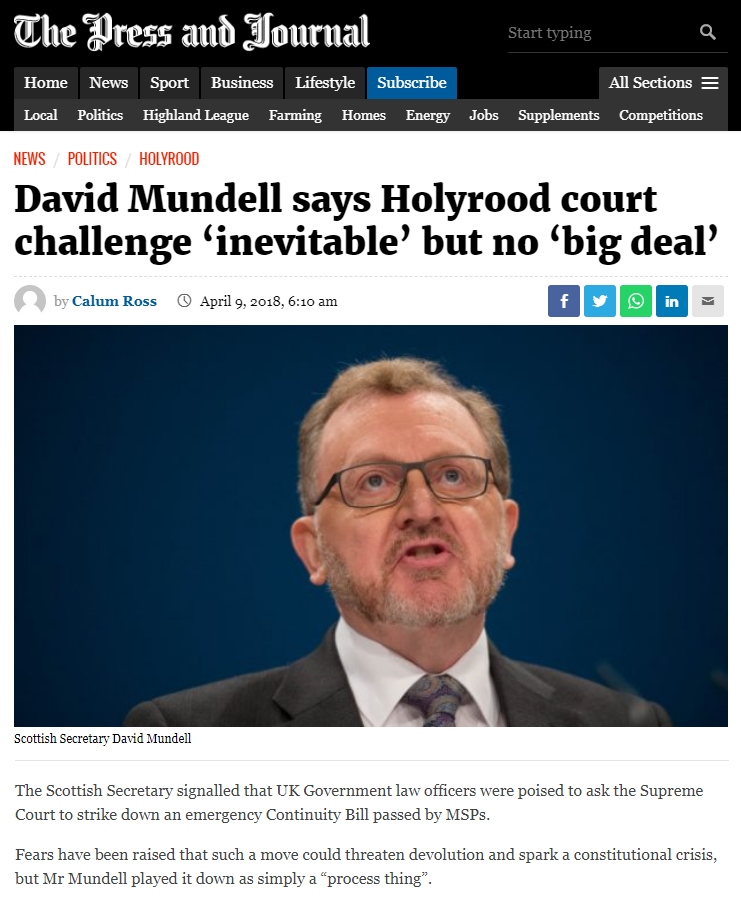 The urgency of the situation, with Brexit now less than a year away, has driven the Yes movement into one of its occasional paroxysms of dispute about when a second independence referendum should be attempted, with SNP MP Pete Wishart attracting some overheated opprobrium by warning against acting in haste, and in the process serving up a juicy gift-wrapped opportunity for Unionists and a news-starved media.
But the furore masks a key issue that the Yes movement – and more crucially, the Scottish Government – has failed to address for the last three years, and which it's really going to have to deal with at some point.