This morning's Sunday Herald carries a typically sour and sneery quote from "Better Together" campaign director Blair McDougall in response to a Yes Scotland release of financial data relating to its campaign funding:
"No-one would criticise the Weirs, who are ­longstanding SNP supporters. However, it is extraordinary that compared to the tens of thousands of small donations received by Better Together, almost 80% of Yes Scotland's money comes from one source.

We now know why they have been hiding their donations for so long."
Firstly, of course, he might want to revise that opening sentence, since his campaign's representative Alex Johnstone MSP seems quite unable to stop criticising the Weirs, repeatedly painting them as gullible and dishonest dupes of the evil Alex Salmond.
But as usual, Mr McDougall's obnoxious bluster also conceals a cynical misdirection.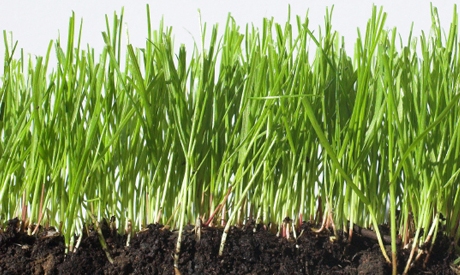 The official No campaign has released two sets of donor details. The first claimed "almost ten thousand" small donors (actually 9,494) and the second identified 17,378 making "small" donations, defined in Electoral Commission rules as under £500. That's a total of 26,872 and so does indeed technically count as "tens of thousands".
Yes Scotland has also issued two tranches of donor data. The first claimed "over 7000" small donors (we can't find a precise number) and today's notes "more than 11,000" more, for a total of somewhere over 18,000.
As Yes Scotland only accepts donations from Scotland while "Better Together" trawls the entire UK for its cash – and doesn't mind breaking the law in the process – it's perhaps already rather remarkable that from 8.4% of the population Yes Scotland has had money from 70% as many people. (And if you were wondering, most of the No camp's money HAS come from outside Scotland.)
Perhaps more to the point, the small donations to "Better Together" have totalled £391,831 while those to Yes Scotland add up to £585,000.
Blair McDougall's assertion, then, that the No campaign has somehow attracted more support from ordinary members of the public is on rather shaky ground from the off (even leaving aside that the Weirs ARE ordinary members of the public who just happened to get lucky, rather than – for example – dodgy oil tycoons with links to brutal dictators and a history of bankrolling mass murdering war criminals).
But alert readers will have spotted something else missing from those figures.
Because while it's generally accepted across the media that the No campaign is a highly centralised one with almost no presence outside of "Better Together" itself – hence the huge amount of hype accorded to any sort of organised No group outside of BT – the Yes movement is a far wider entity, comprising countless very independent entities united only by their desire for Scottish self-determination.
And those have sourced a not-inconsiderable sum of money – as the generous readers of this site will be only too aware, having provided a large chunk of it themselves. Just out of curiosity, let's add some of it up.
Wings Over Scotland 2014 fundraiser: £110,717
Wings Over Scotland 2013 fundraiser: £33,014
Wings Over Scotland opinion polls, 2013: £11,822
Common Weal, autumn 2013: £25,584
Scotland Yet, autumn 2013: £20,320
Newsnet Scotland, December 2013: £13,801
National Collective, April 2013: £18,360
Bella Caledonia, December 2013: £13,480
Women For Independence, March 2014: £20,823
Alan Bissett, March 2014: £18,431
10,000 Flags For Yes, April 2014: £11,397
And those are just the ones we can think of which have gathered over £10,000. Lots of others have also collected smaller sums – Yes Borders took in £4,875 while Labour For Independence got to £7,031, Radical Independence made £4,001 and Yes Glasgow raised £5,465 to hold a debate in the city, which recently took place with three Yes and three No panellists despite "Better Together" refusing to participate.
Still more have been conducted privately – Newsnet Scotland did two for their "Duggy Dug" project and to hire a full-time staff writer, claiming total receipts in excess of £22,000. However, as those can't be verified we won't include them in the total.
That far-from-complete list of genuine grassroots fundraising, almost all of it comprising donations below £500, adds up to a breathtaking £319,121 since February 2013, when this site pioneered the concept in the context of the referendum.
That's not too far behind the total raised from small donors by the entire official No campaign since its launch in June 2012. Indeed, on a pro-rata basis it's more:
Grassroots unofficial Yes campaigns: £21,275 a month
Official "Better Together" campaign: £17,811 a month
Official Yes Scotland campaign: £25,435 a month
We can't actually count the number of individual donors contributing to unofficial campaigns, because while Indiegogo (the aptly-named crowdfunding website of choice for Yes campaigners) does ennumerate them, there's no way of knowing how many have donated to multiple campaigns, or indeed to official Yes causes.
But the facts are clear: counting small donors only, the Yes movement has been raising over £46,000 a month from a maximum donor base of perhaps 2 million ordinary Scots (since, of course, many Scottish people oppose independence), while its Unionist counterpart hasn't been able to manage anywhere close to half of that figure despite having perhaps 30 million* or more pro-Union Britons to call on.
If we were Blair McDougall, we're not sure we'd be drawing attention to that.
.
*The most recent polling we've seen said that 60% of English and Welsh people wanted to keep the Union. The adult population of the UK is a fraction over 50 million.