Last week we dropped the Electoral Commission a short line to see if there'd been any progress in their investigation into our revelations of last December about the extremist loongroup Scotland In Union's funding. Today we got a reply: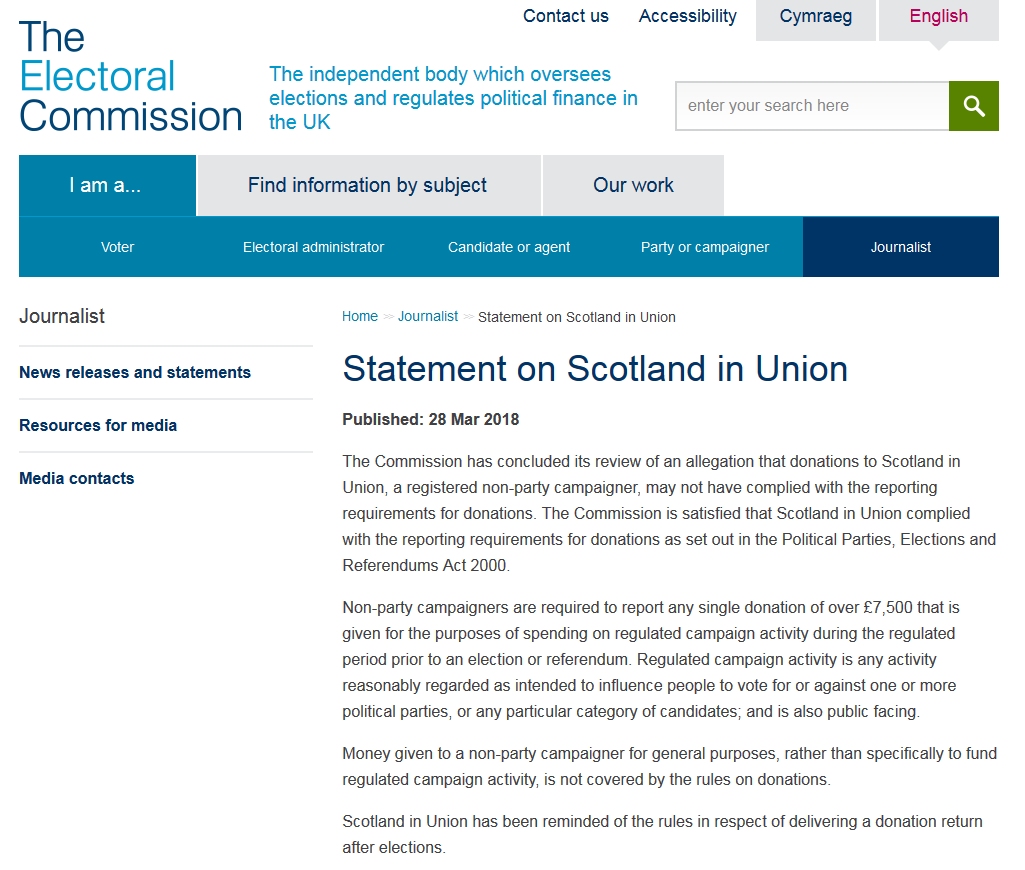 So just to clarify: an organisation whose specific stated purpose is to fight elections, and which has been a registered campaigner in several general elections, spending tens of thousands of pounds at a time, has raised over £600,000 in mainly large donations from wealthy and secretive donors since 2015 – a period where there has hardly ever NOT been an election going on in which spending and donations were regulated – and yet not one single penny of it has been declarable income.
That's… interesting. We've asked the EC if any further detail will be forthcoming.
[EDIT 12.39pm] The EC reply:
"I believe that an FOI is due to be published on our website shortly that covers some of the communications in regard to our review. You may wish to keep an eye on our FOI page.

Just to be clear that the date of the donation is not necessarily relevant to whether the donation was given for the purpose of regulated campaign activity."
The results should be intriguing either way. Because either this whole thing reeks of fish, or SiU are spending a LOT of their donors' money on stuff that isn't campaigning, such as their own rather substantial wages. Our moles close to the group suggest that the latter might be a smart bet for anyone fond of a wager.