That's the only reasonable interpretation of this tweet from Jenny Marra MSP.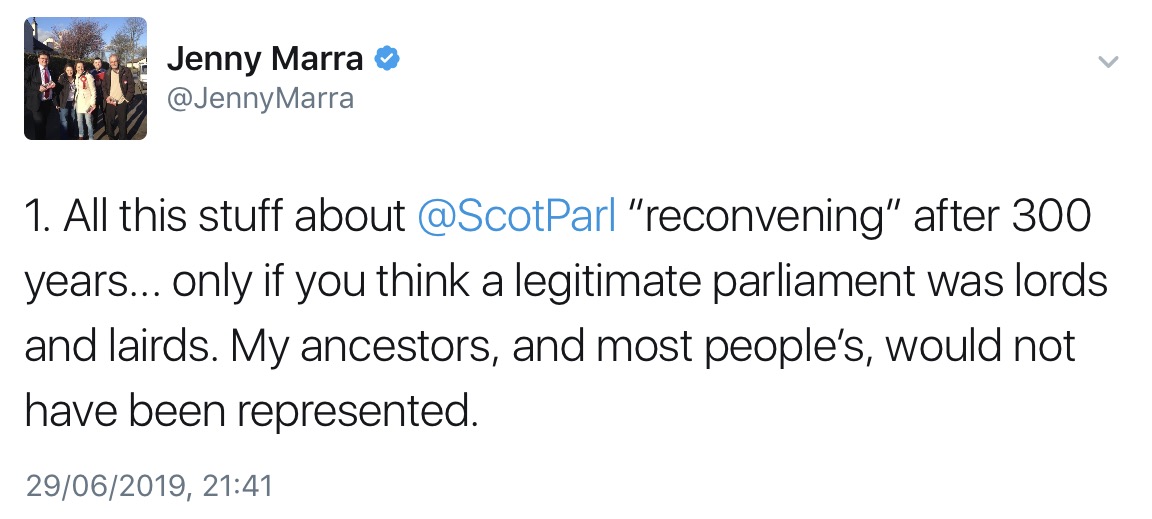 Because clearly if the Scottish Parliament of 1707 was an illegitimate oligarchy that didn't represent the people – and it certainly didn't – then it can't have had any right to sign away the sovereignty of Scotland and the Acts Of Union must immediately be repealed and a new referendum held to decide whether Scotland should join the UK.
And of course, we already know how that would go.