It really can't be overstated what extraordinary tweets these are.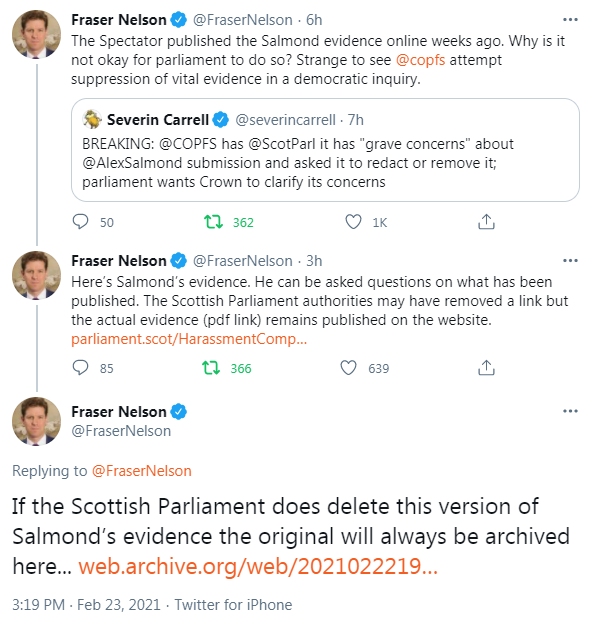 That's the editor of the conservative, ultra-establishment Spectator openly linking to a document that the Crown Office – the agent of the Queen herself – has threatened to prosecute the Scottish Parliament for publishing, and which has officially been deleted but is for some reason actually still available on the Parliament's website.
The Spectator is giving the Queen the finger. And that's not even the mad bit.