Alert readers will of course be aware that a recurring theme on this site is looking for the alleged abusive behaviour by supporters of independence which gets regularly reported in outraged terms by newspapers but is mysteriously almost never supported by any actual evidence of the supposed abuse.
Case studies are almost endless – Labour MSP Cara Hilton, sort-of comedian Susan Calman, historian and hairdressing disaster model Neil Oliver, Scottish Labour shadow cabinet member ordinary mother Claire Lally, nurse/actress Suzanne Duncan/Hunter, popular Olympian cyclist Chris Hoy, currently-resting pop singer David Bowie, tanktop enthusiast and Weetabix impersonator David Torrance, we could go on.
In every case the papers and/or alleged recipients of all these dreadful separatist haranguings screamed "VILE ABUSE!", swooning at the horror of it all, then suddenly turned deaf and dumb when asked to provide any examples.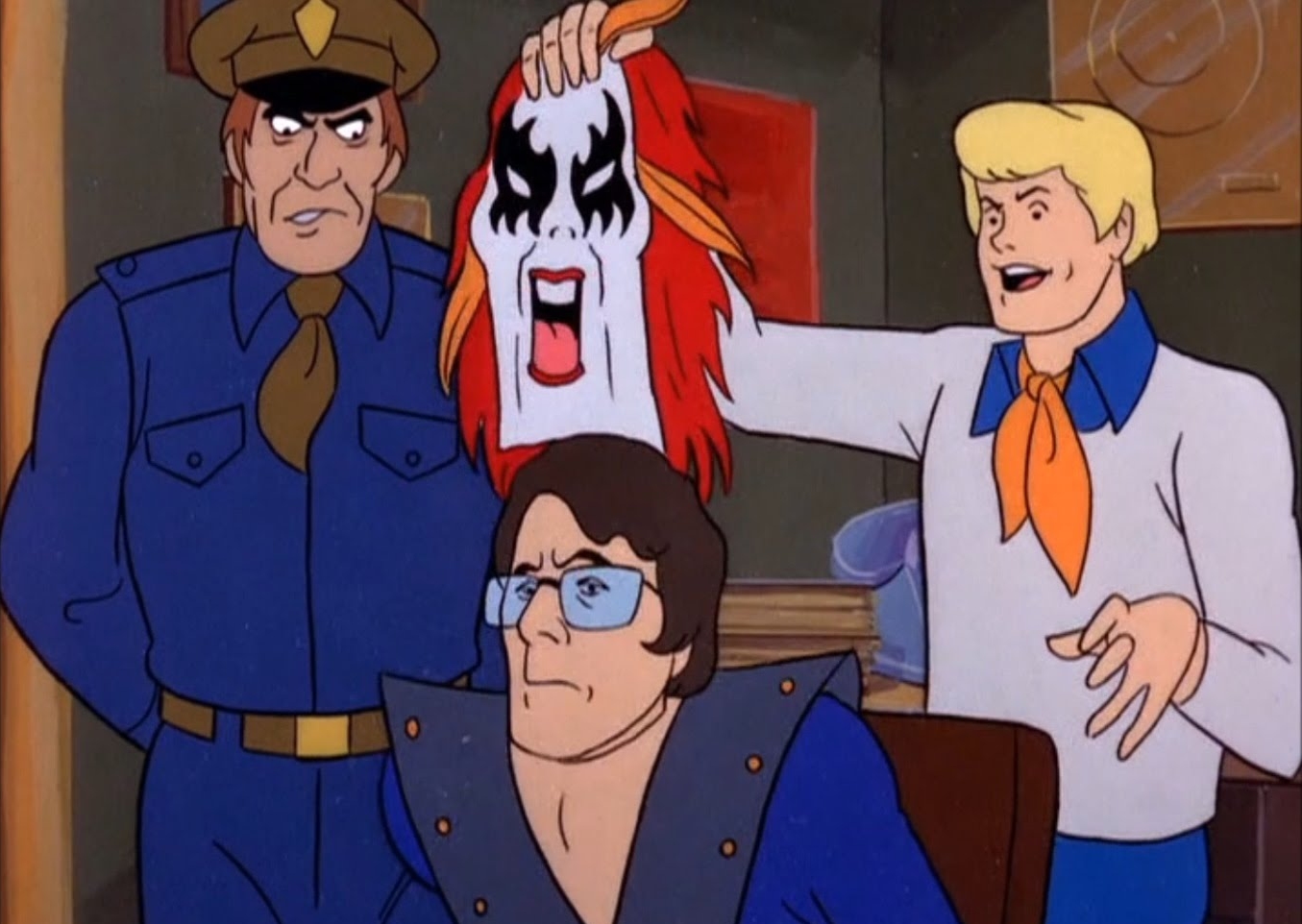 So we were quite surprised yesterday when a previous complainant – brutal stickering victim and lonely Scottish Labour MP Ian Murray – actually came up with the proof.
Commenting on the reappearance of wounded provocateur Stephen Daisley, who recently fulfilled a lifelong dream and joined the Daily Mail after a period of silence at STV, Murray made a serious allegation about SNP MP John Nicolson.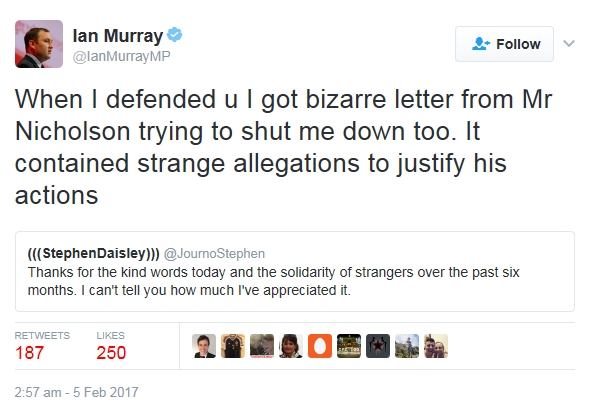 Naturally, scores of people immediately challenged Murray to publish this letter, with Nicolson giving his swift permission to him to do so. More than 42 hours later, having somewhat painted himself into a corner, Murray did.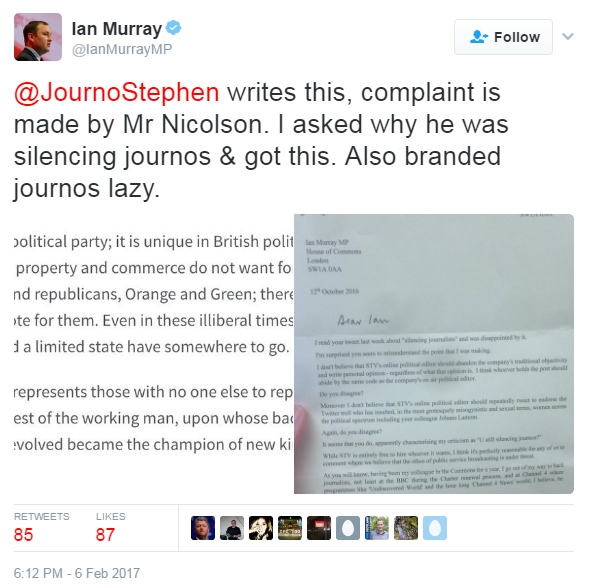 We reproduce it in full here (click to enlarge).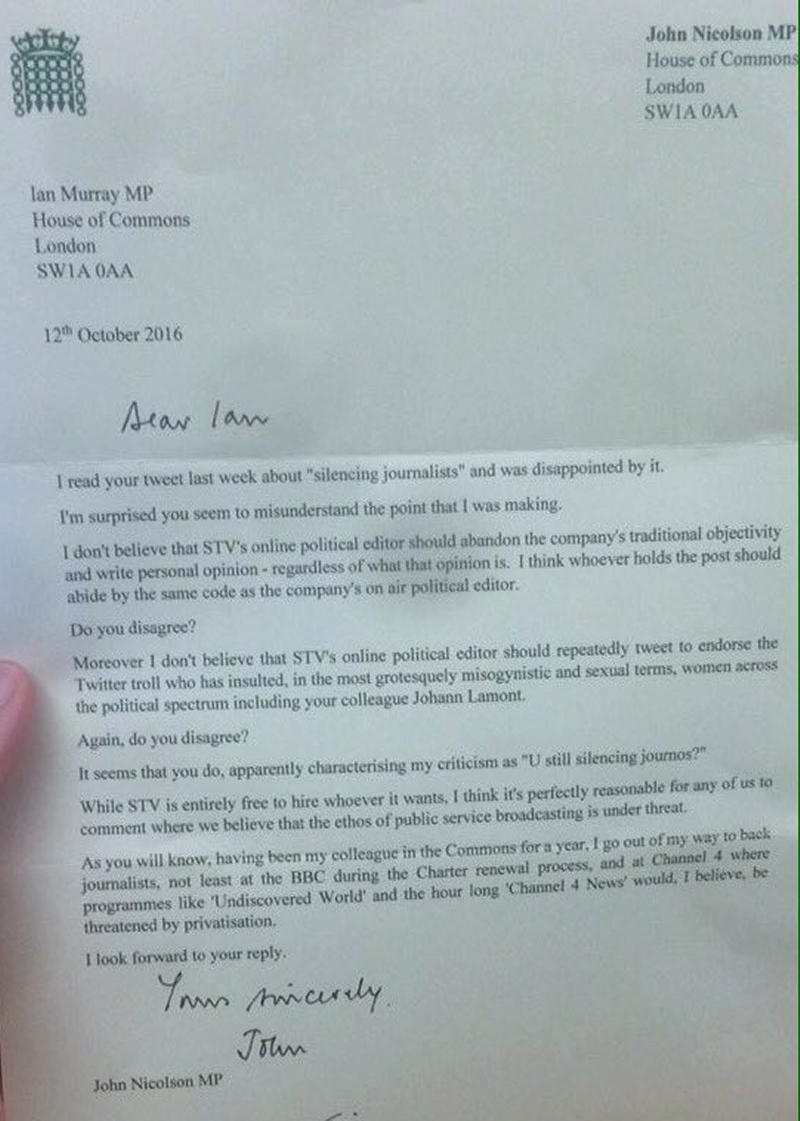 Try as we might, we can't even begin to guess which aspects of the letter Mr Murray finds "bizarre", or containing "strange allegations", or an attempt to "shut me down". It's an unfailingly polite and reasoned missive which a team of Nobel Prize-winning scientists armed with electron microscopes would struggle to detect any menace in.
Murray has offered no further comment or explanation of his claim. But we think we begin to see why his party and the media have always been so reluctant to provide evidence in support of their allegations of vile cybernattery in the past.