We're still retired, but this just can't go unremarked.
This is absolute banana-republic stuff. Even before you get into any of the specifics of the case, it's simply not the Crown Office's job to interfere with a police investigation by telling them who they may and may not interview under caution.
Scottish justice is extremely seriously compromised.
It has long been recognised that the dual status of the Lord Advocate in Scotland – who is both the head of the Crown Office, and a minister in the Scottish Government answerable to the First Minister – is a deeply unsatisfactory anachronism creating a staggeringly obvious conflict of interest.
We all know the specifics of this case. The money under investigation was EXPLICTLY solicited by the SNP under the clearest possible promise that it would NOT be used for everyday party spending, nor even for more general independence campaigning, but SPECIFICALLY for a future referendum.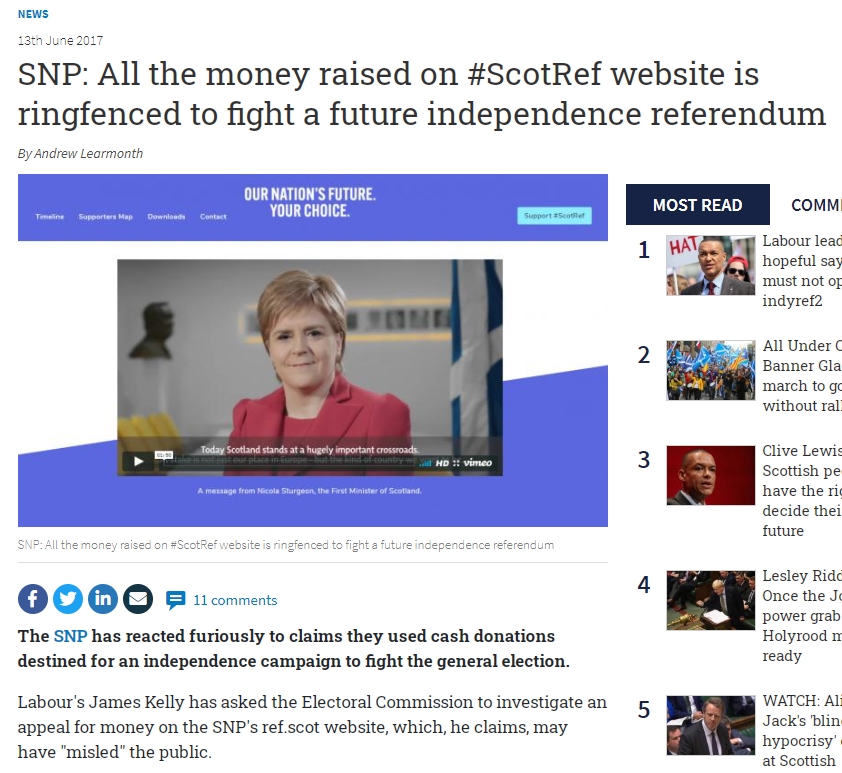 It is not the place of the Crown Office to unilaterally decide that the money could in fact be used for a super-lavish office refit instead, or on £50,000 champagne parties in elite London clubs (including the National Liberal Club, below), and somehow still count as having been spent on an independence referendum.
Unfortunately, as well as breaking the story about the missing money in the first place, this site also discovered that the Crown Office in Scotland is accountable to absolutely nobody (except, perhaps, the Queen herself).
Those facts effectively place the First Minister (along with the rest of her government and anyone else she feels like protecting) above the law of the land. All she has to do is lean on her minister, the Lord Advocate, to lean on the police, and any crime can be simply and swiftly magicked out of existence by the Crown Office even on the most absurdly, obviously untrue premise.
And of course the Crown Office itself can be as corrupt and crooked as it likes. If you think someone in the Crown Office has committed a crime you can call the police, who will investigate it, assess the evidence, compile a report and send that report to… the Crown Office to determine whether to prosecute itself or not.
And readers, it's increasingly hard to argue that a country whose leaders and chief justice officers are beyond the law is a country in any fit state for independence.