Yeah, we know, that could be a really long article. But we have a specific thing in mind.
Over the last few days, Jo Swinson and Willie Rennie have both endured toe-curling interviews trying to defend the comically-indefensible hypocrisy of the party's positions on Brexit and independence.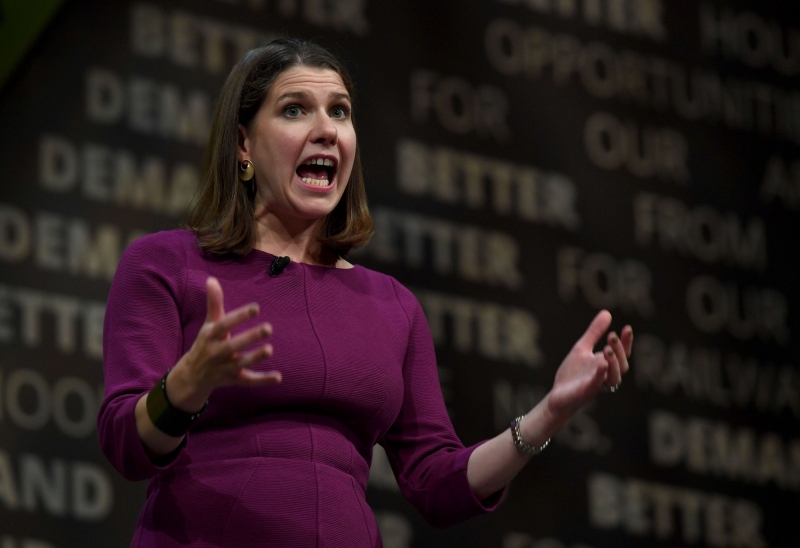 (If you haven't been following, official policy now is that a Lib Dem election win is a clear and unimpeachable mandate to carry out their manifesto promises, but an SNP election win isn't a mandate to carry out theirs.)
But it's not the mere crass, transparent hypocrisy that makes them stupid.
The double standard makes the party look ludicrous, hands media and opponents a huge stick to beat them with, and may ironically scupper their chances of stopping Brexit by making a Remain alliance impossible. But the truly idiotic thing about it is how pointless it is.
Because the Lib Dems are in no position to either grant or block a second indyref, and are stupendously unlikely ever to be. They simply don't have the numbers. It literally doesn't matter what their view is, so why make it such a suicidally brainless one?
What if they just said "We don't believe in a second indyref, and if you elect us to government there won't be one, but if the SNP win an election on that manifesto then obviously the rules are the same for them as they would be for us, so they'd get to have one"?
The Liberal Democrats are never going to win a majority at Westminster or Holyrood in a hundred years, so they'll never have to go along with that eventuality. By merely SAYING they would, they'd get to look like decent and principled grown-ups respecting the wishes of voters, at no cost.
(UK voters pretty much don't give a toss if Scotland has an indyref or not, and are also willing to sacrifice Scotland to get Brexit, so there'd be no electoral downside.)
And if the world's gone SO completely bananas that they did win the election and Jo Swinson was the next Prime Minister? They're the Lib Dems. Everyone expects them to break their promises anyway.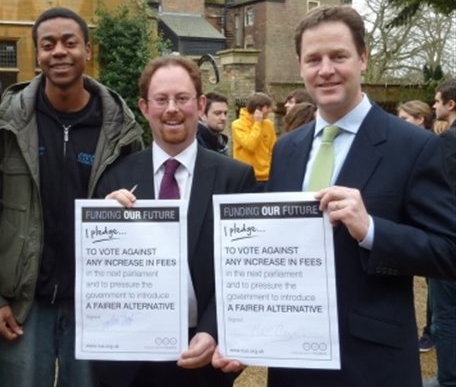 It's fine to oppose independence. It's allowed. Willie Rennie made a perfectly valid point on Sunday Politics Scotland at the weekend when he said it wasn't undemocratic for him to vote against independence in Parliament if he'd campaigned on a manifesto saying he'd do that.
But what certainly IS undemocratic is opposing the entire concept of democracy, which is what the current position amounts to. You can't say there is NO peaceful route by which Scotland can choose its own future, that the campaign for independence ended forever on 18 September 2014. Even the Lib Dems know that's not how it works.
People are allowed to change their minds, just like when Jo Swinson and the Lib Dems – including the then Westminster MP Willie Rennie – stood up in the Commons a few short years ago and hotly demanded an in-out EU referendum (even going so far as to walk out of the chamber en masse when it was refused), but now say that David Cameron "cannot be forgiven" for holding one.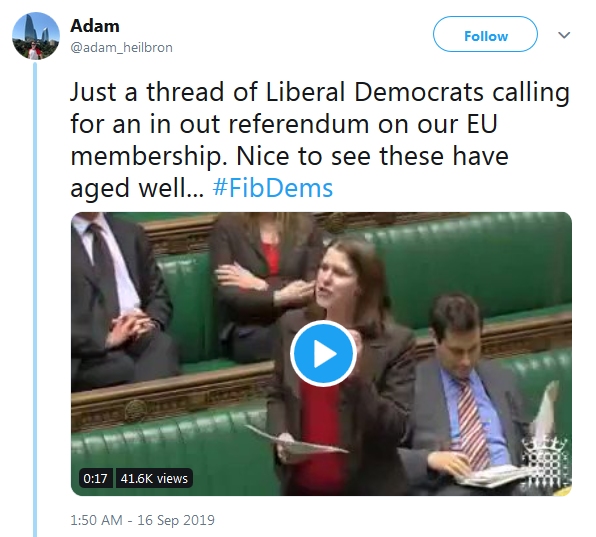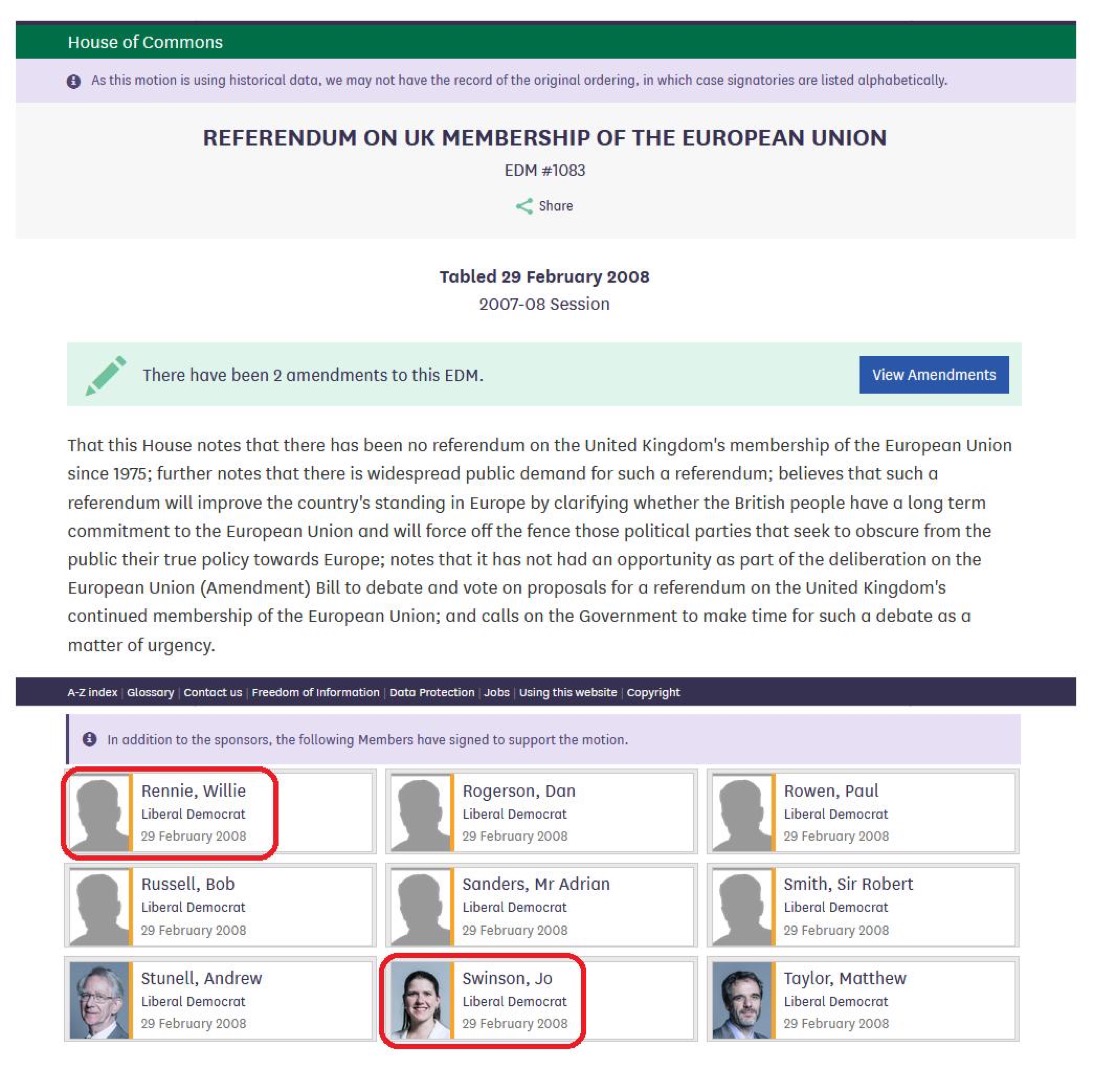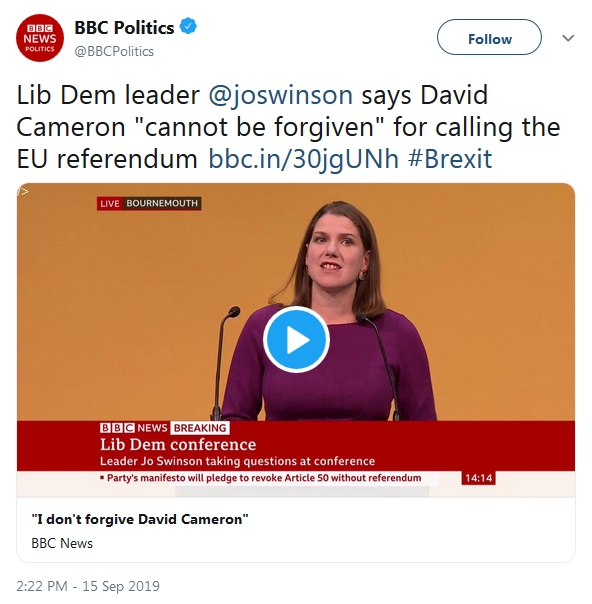 People know. People remember. You look like an idiot, or worse.
When you have no meaningful say in whether something happens or not, and therefore the luxury of being able to adopt any position on it you feel like, taking an ultra-hardline stance that makes you appear to be a ridiculous bunch of intransigent clowns is the sort of completely unnecessary, self-inflicted stupidity that demonstrates why you should never be allowed to have that power, and why you never will.