David Davis on the Andrew Marr Show this morning:
MARR: "What would [Theresa May] need to bring back [from Brexit negotiations] to win you over?"

DAVIS: "She needs to bring back a clear ability on the part of the United Kingdom to be able to leave this treaty when it chooses to. There is no other treaty in the world I'm aware of where a sovereign nation undertakes to join up and can only leave when the other side says so."
We're pretty sure we can think of an example, David.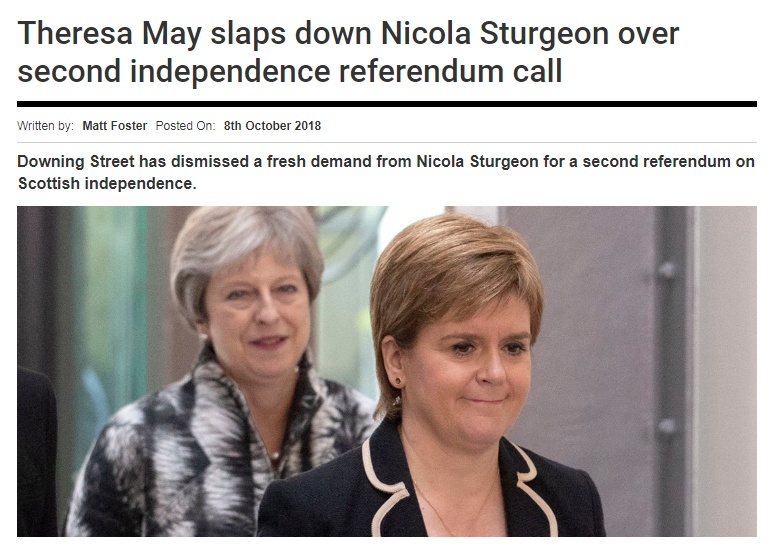 Absolutely consistently, whether they actually want independence or not, the Scottish people say that the power to hold a referendum on it should reside with the Scottish Parliament, not the UK one. It has never been established that Westminster has the legal right to refuse permission. The Scottish Parliament has voted to hold another referendum. We keenly await news of David Davis' public support for one.