We're so far beyond mere "scraping the barrel" now.
Unhappy with polls based on asking the simple and clear question "Should Scotland be an independent country?", and which have been stubbornly refusing to show any movement against independence, our dear old pals at Scotland In Union recently commissioned one of their own seeking to muddy the waters.
Their brainwave was to try to confuse respondents by tangling up the usual indyref responses (firmly and consistently set in people's minds over the last seven years as "Yes" and "No") with the responses associated with the EU referendum ("Remain" and "Leave"), in the hope that Scots – who of course are heavily in favour of Remain – would be fooled and/or brainwashed into saying something different.
And it very very slightly worked, right up to the point where it fell apart.
Because under the Scotsman's sensationalist banner headline, the fog began to clear and a rather less dramatic reality could be seen to take shape.
Presented with the actual real situation – namely that the UK is leaving the EU – the vote narrowed to within margin-of-error levels compared to what most polls get from the normal question. And when asked to consider what's most likely to happen – leaving the EU without a deal, the numbers become pretty much a dead heat, even with the comically skewed and confusing question.
Despite having stacked the odds as much as she could and still come up with such thin gruel, SIU's uber-staunch low-watt chief exec Pamela Nash got over-excited and said something REALLY dim.
And the reason that that's a pretty thick thing to say even by Nash's standards is that we already know (and have known for ages) what Scotland's answer to that proposal would be if it was ever asked.
So it's desperate stuff from SIU, further inflated misleadingly by the even more desperate Scotsman in an attempt to distract attention from the shady dealings it's been involved in this week.
Or in the case of former Labour MP Nash, to distract from her party's dismal failure to defeat the Tories last night over a key child-poverty vote in the Commons that they could and should have won.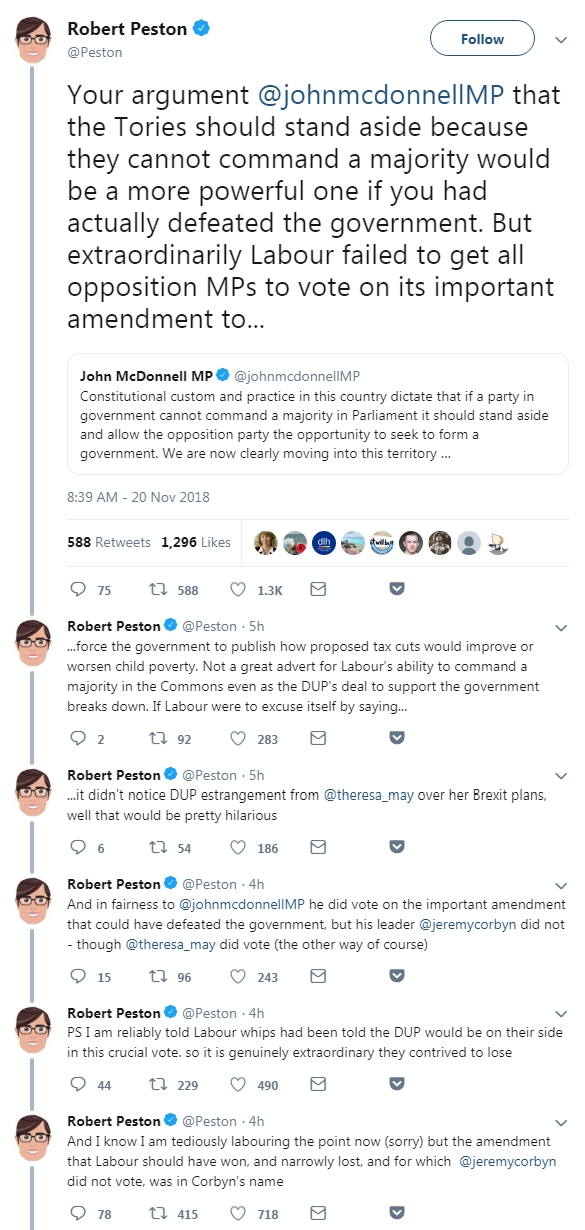 Or indeed Labour's mystifying failure to have tabled a motion of no confidence in the Tory government now that it's lost the backing of the DUP and no longer commands a majority, thereby bringing about the general election that Labour keep saying is the answer to everything.
So as squirrels go, SIU's loaded poll is a pretty big one. As news, it's a big fat dud.