Today's Daily Record has a swipe at Jeremy Corbyn for, well, let's call them "mixed messages" over a second independence referendum. It suggests his Scottish branch manager Kezia Dugdale would have "her head in her hands" over his latest comments, which is a bit rich considering Dugdale's own history on the subject.
And since her headline boast when she took over as leader of the North British office was that people would know exactly what Labour stood for (and indeed she spent all of the weekend's keynote Sunday Politics interview listing all the things she'd been very very clear about), we thought we'd have a recap and see how that was going.
Dugdale's first outburst of unambiguous clarity was in September 2015, when she said that Scottish Labour's MSPs (and MP) would be free to campaign for a Yes vote in any future independence referendum:
She was pretty clear in April 2016 that she might even vote Yes herself: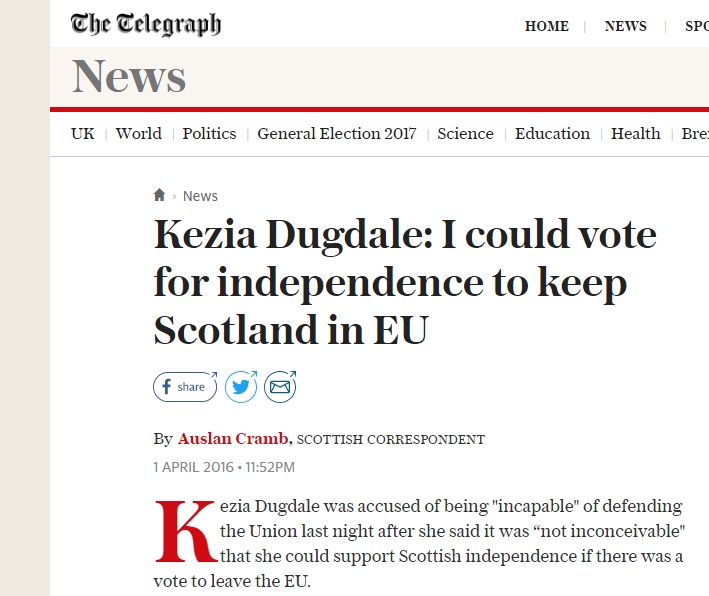 But later the same day clarified that she in fact meant the exact opposite of that.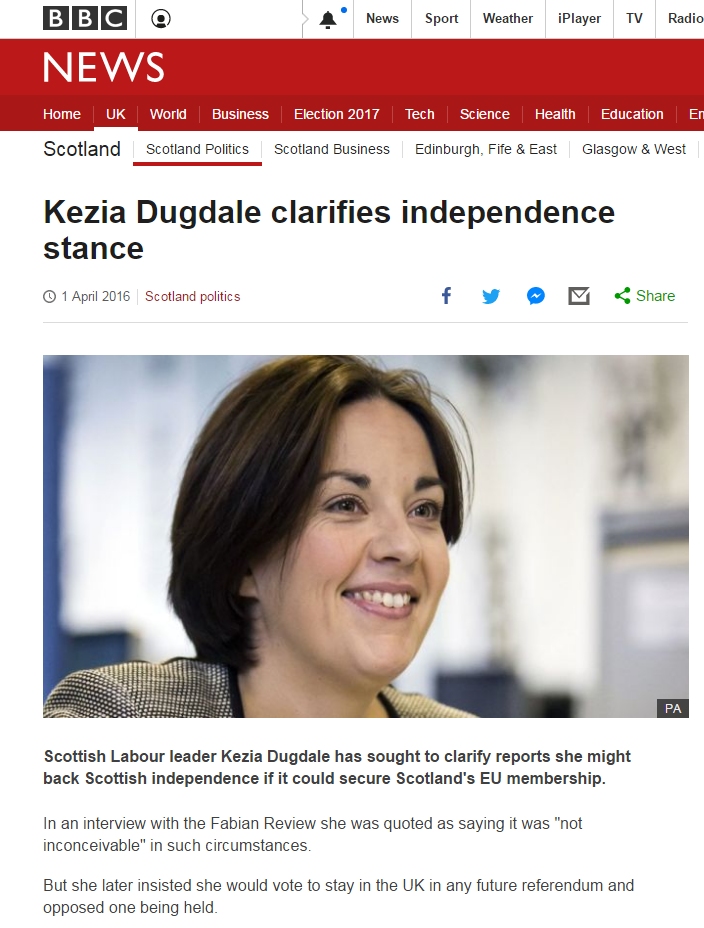 She super-emphasised the latter point a few days later, although she avoided saying whether Labour MPs and MSPs would be whipped or expected to campaign against independence in a second referendum: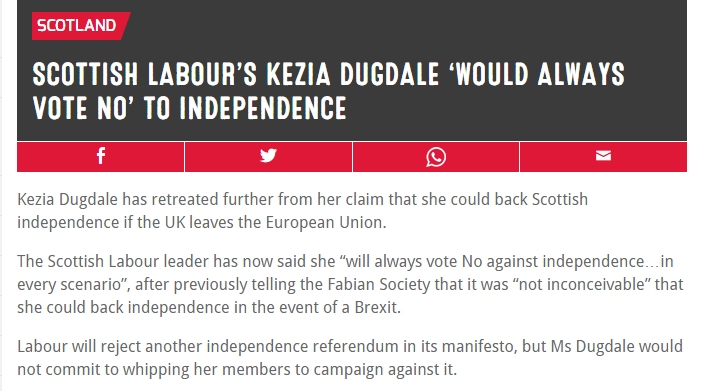 Dugdale was clear again in July 2016 that another indyref must not be blocked:
And her deputy wasn't opposed to a new vote either:
Although nine weeks later he was: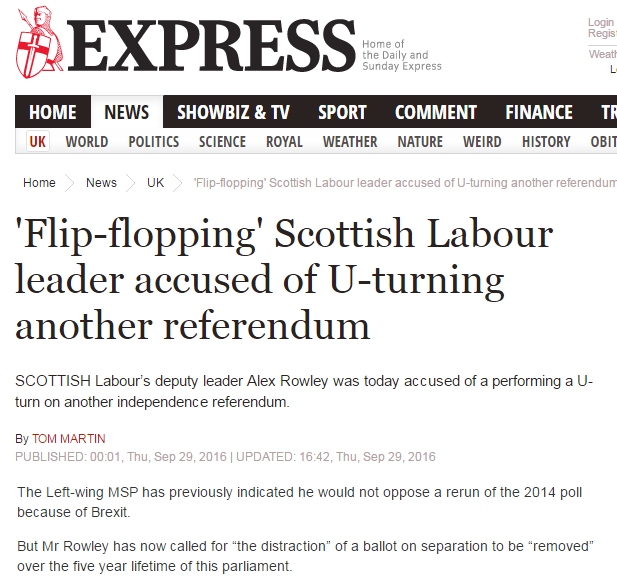 Nevertheless, Labour was clear in October 2016 that it should be allowed: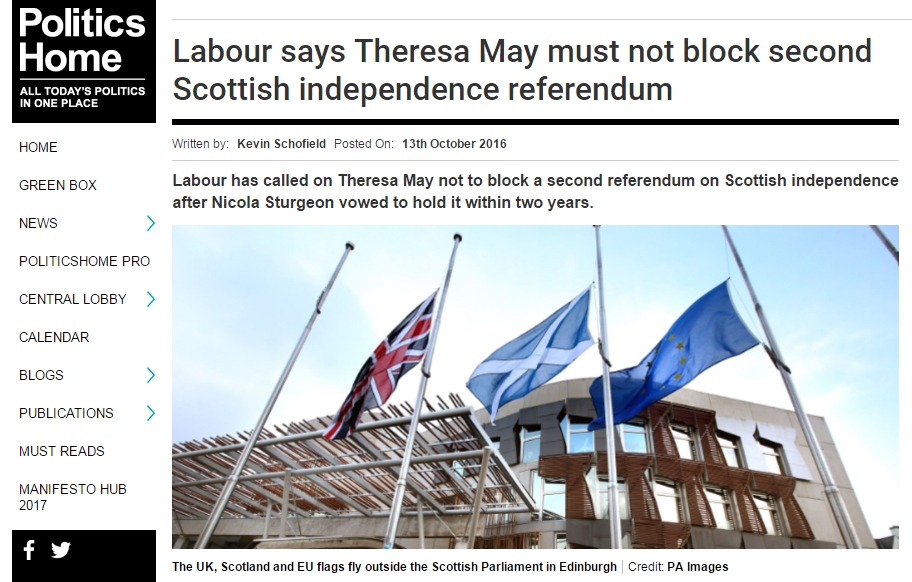 But three months later, Dugdale no longer agreed with her July stance: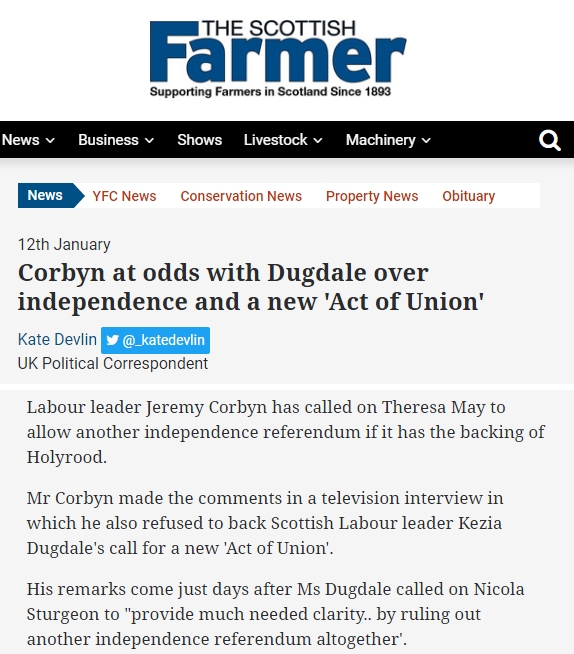 However, Jeremy Corbyn was clear in March that a second vote could go ahead: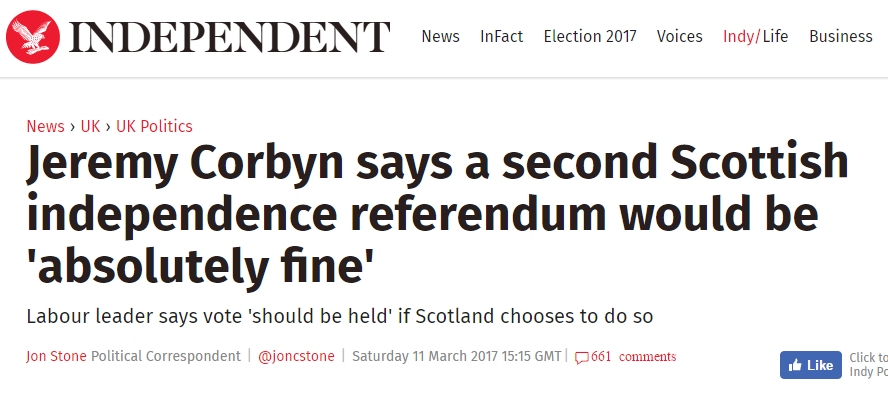 But then, after being "flayed" by Scottish Labour, the party leader clarified his earlier clarity more clearly, by explaining that just like Dugdale almost a year earlier, he too had meant the opposite of the words he'd actually said: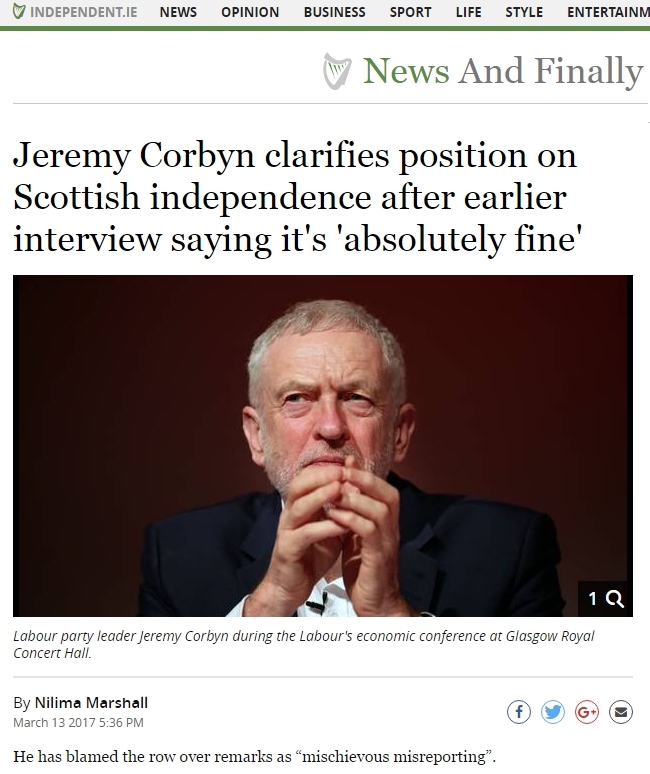 By the next day, the position had reversed again:
…for three days, when Labour joined the UK government's plans for such a block: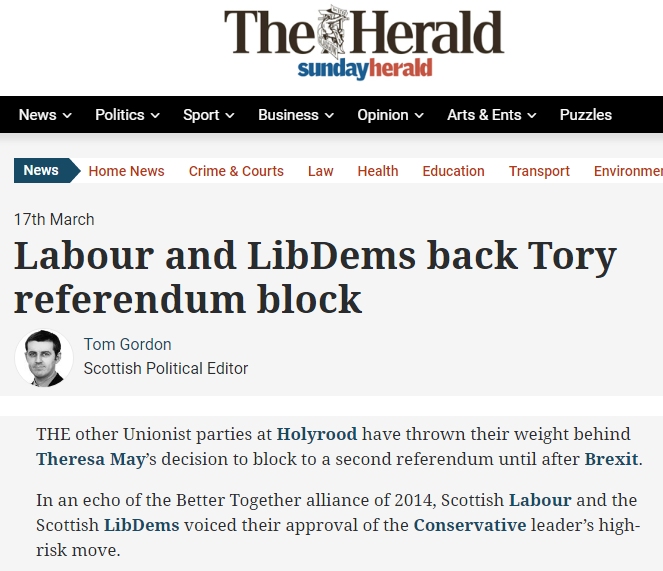 A fortnight ago Labour made a clear manifesto pledge to that effect: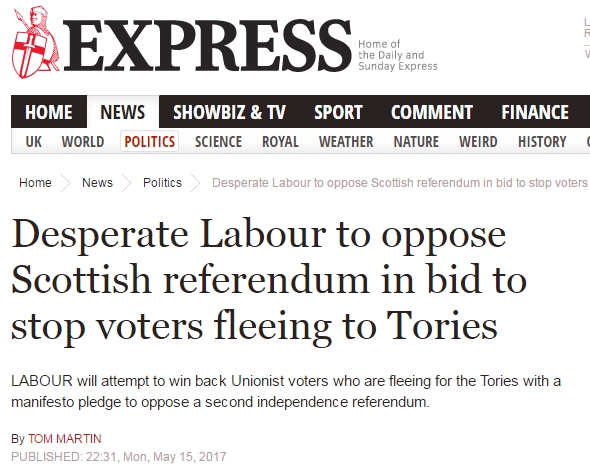 Although the next day Kezia Dugdale didn't sound so sure. Twice.
But she was back to being clear again just over a week ago: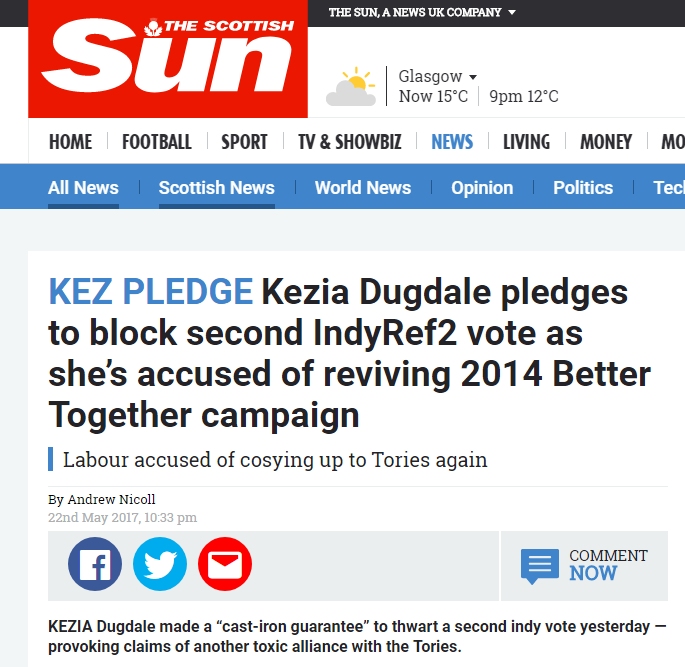 Indeed, she went so far as to offer a "cast-iron guarantee" of opposition: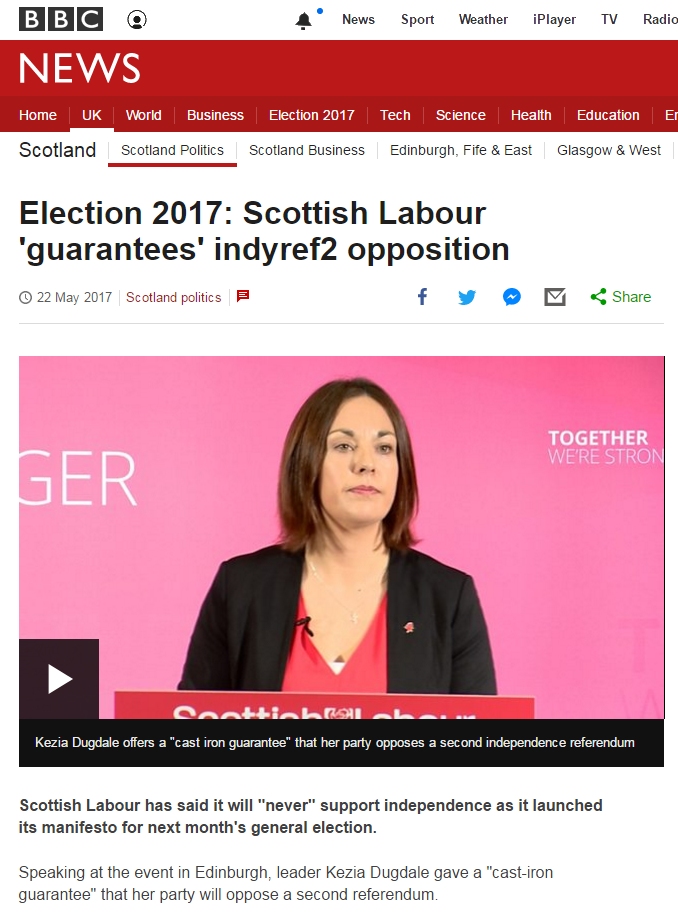 Except that today Labour noted that was actually completely wrong: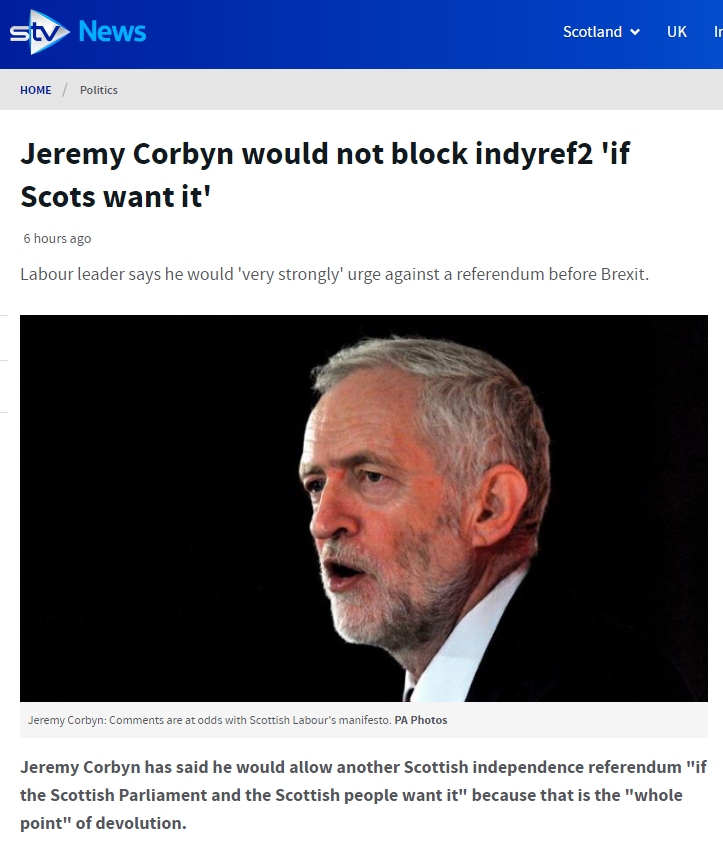 So where are we? We know, clearly, that Kezia Dugdale might back independence in a second referendum, except that she definitely won't, and that she doesn't think the UK government should block it, except it should, and Labour are absolutely fine with it happening, but they'll do everything they can to stop it, although they won't try to stop it, and Dugdale's deputy is not opposed to another vote, except in the sense that he's totally opposed to another vote, and that Labour's manifesto (on both sides of the border) contains a cast-iron commitment to blocking a new indyref, but not if the Scottish Parliament votes for one, which it already has done.
We trust that finally puts an end to any ambiguity.