Wings Over Scotland turned six years old this week (on Tuesday, to be precise). We didn't make any fuss or hoopla because we didn't have anything particularly interesting to say about it, although we may as well note in passing that average monthly unique readership for 2017 to date has been 316,015 – that's 24,000 up on the same period in 2016 and 16,000 higher than January-October 2015, despite this being the dullest year in Scottish politics since the site began.
(We did enjoy the replies to this nice tweet.)
But it's just been brought to our attention that on our birthday the Scottish Government happened to publish its response to an FOI request from a notoriously mad and creepy Yoon troll who's been repeatedly banned by Twitter but keeps coming back with new accounts. We thought you'd be modestly amused by it, because the Yoons are raging.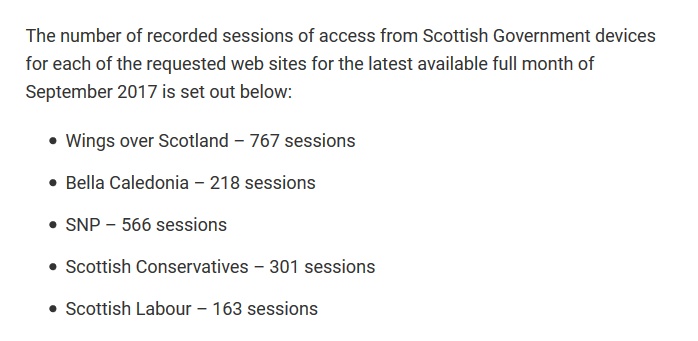 It's been a difficult few months for a variety of reasons (although some of the technical aspects of that should improve in about a week's time), but we'll keep on keeping on.