So, almost a third of you are bloody idiots and we'll just have to deal with that.
The good news is that at least there couldn't be any unforeseen consequences.
But oh no! What's this?
And let's just spell it out, because some people are clearly a bit dim: if the above scenario materialises, the SNP will be in an alliance with the DUP to stop Brexit and kill independence.
The DUP? The Tories don't sound quite so bad now, do they?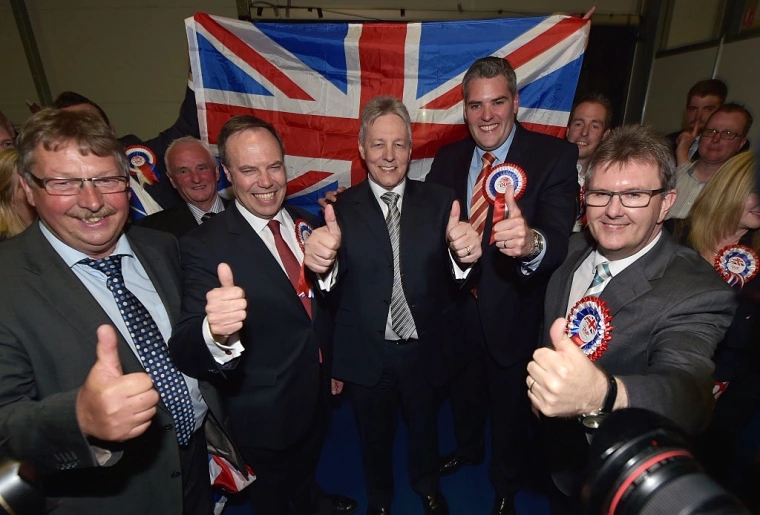 If there's a vote on a second EU referendum, the SNP have painted themselves so completely into a corner they'll have no choice but to vote for it. The parliamentary arithmetic is such that it would very likely pass.
So the first thing that would happen would be months more torture for all:
But that's just the start. Polls suggest that while the majority of UK voters currently want Brexit to happen, they'd also vote Remain were there to be a new referendum. We wouldn't want to bet any money on it, but it's certainly highly possible that Remain would win and Brexit would be cancelled, having achieved nothing but years of ruinous damage to the economy and Britain's standing in the world, and a toxic legacy of wholly justified hatred of all politicians that would take generations to heal.
(The alternative possibility, of course, being that Leave won again anyway and we had to – shudder – start the whole mess over again from scratch.)
We're not at all clear who the government would be in this situation. It seems crazy to imagine that an administration bitterly opposed to a new referendum could be forced to spend months carrying it out. But it also seems wildly implausible that the opposition could agree on a "caretaker" PM who'd be in place for months rather than days.
The one thing we can say with absolute 100% unequivocal certainty, though, is that if a new EU referendum comes about there will be no indyref before 2021.
We knew this really anyway, of course, but organising and campaigning for a new EU referendum will take us into summer 2020, and since October is the last possible sane date for a new indyref before the next Holyrood election it would be completely and utterly inconceivable that it could be done in time even if everyone agreed to it.
More to the point, there'd be no defensible reason for it. As we've pointed out before, the SNP's mandate for a second indyref is premised on Brexit. If Brexit is stopped, that mandate is gone. The UK government – whoever it was – would be acting entirely legitimately in refusing any Section 30 request, because the democratic justification for it would no longer exist. Any court challenge to a refusal would be starting out on very dodgy ground.
The SNP could of course stand in 2021 on a manifesto of renewing the mandate. But on what basis? The legitimate grievance of a forced Brexit we didn't vote for would have been invalidated. Unionists could argue, fairly, that Scotland had been key in keeping the UK in the EU, and was a valued and important member of the United Kingdom whose voice mattered and made a difference.
So what would be the realistic prospects of a nation absolutely exhausted by (at that point) almost a full decade of constitutional wrangling and bitter division voting to start it all up again?
For a credible independence case from a general election, the SNP would need >50% of the vote. They couldn't even (quite) achieve that in 2015, at the crest of a tsunami. Since then they've shed about a fifth of their support. They're currently polling at around 41% for Holyrood constituencies and 37% on the list, which is a long way short, and are engaged in an apparent determined attempt to alienate as many voters as possible, whether it's women over transgender issues or workers over a new parking tax, right down to anyone opposed to barbarically mutilating little puppy dogs.
The policy of devoting all its energy to forcing Remain on England and Wales against their wishes might be about to explode in the SNP's face in the most catastrophic way imaginable. (Assuming, as we will here for the sake of argument, that the party is in fact still genuinely committed to achieving independence rather than just shoring up its own devolved power.)
A more spectacular example of Scotlanding it would be pretty difficult to dream up. Sometimes, the danger is the devil you didn't see coming.