You might have thought that the publication of the "Project Fear" book last month was an embarrassment for the motley collection of highly-paid but hapless Labour and Tory apparatchiks who ran "Better Together", but it turns out there was worse to come.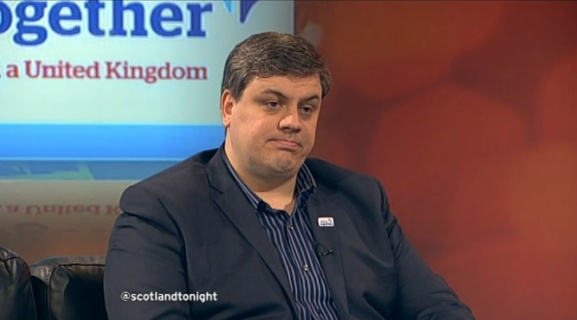 Politics Home today reports what sounds like some alarming news:
"Pro-EU campaigners in Better Together talks

Informal discussions have taken place with Blair McDougall, who was campaign director of the cross-party body which successfully defeated the Scottish separatists."
But put down that noose and cough up those pills, Europe-lovers.
"Although the pro-independence side was ultimately defeated by 55% to 45% in last year's referendum, Better Together came in for major criticism for almost squandering its huge poll lead. In particular, critics said the campaign – dubbed 'Project Fear' by one of its own senior figures – was far too negative.

Members of a cross-party campaign to keep Britain in the EU are keep to learn the lessons of that campaign as they gear up for in in/out referendum due before the end of 2017.

One source told PoliticsHome: 'We have spoken to Blair McDougall about last year's referendum. There are definitely lessons to learn about how to talk to people and not unnecessarily scare them. It will be a hearts and heads contest. We want to avoid going for the lowest common denominator.'"
In other words, McDougall and his team are being asked for advice on how NOT to run a referendum, because unlike the No campaign, those who want the UK to remain in the EU don't have a 30-point lead that they can afford to throw away. In other words, "Better Together" are now the world-renowned experts in how to make an almost-complete arse of a political campaign.
(As we noted in our book review, that's an uncomfortable fact for those of us who lost to them, of course. But we're not responsible for the massive lead No started with. Over the course of the campaign, the Yes side's arguments beat those of the No side by 20+ points. It just wasn't enough to overcome the handicap start they got.)
As CV entries go, we've seen better.