While we were out this afternoon diligently patrolling for bears in the 20C beauty of a Bath early spring (largely because there's a rather implausible 40% chance of snow forecast for next Wednesday), an email flooded in from Tom Gordon of the Herald.
"Hello Stuart. We've been contacted by a reader who says he also contacted you about a post on the website in the early hours of Saturday. Referring to Nicola Sturgeon, the poster says "Decapitating this witch would stop the SNP dead in their tracks." 

Our reader, Ian Reid, an SNP activist in the Borders, has been a regular Wings reader but was taken aback by the language. He had hoped you would have deleted the post, but that hasn't happened.

He has reported it to the police and given a statement to them.

He has also given us these comments on why the Alba Party should condemn this sort of material and cut its ties to the Wings site.

"Alex Salmond and the leaders of the new party need to separate themselves from that, they need to call it out. They seem to be trying to set themselves up as the moral guardians for women's rights, which I absolutely support. At the same time, we've got somebody posting this on a blog that they clearly associate with and clearly use.

On the one hand, they're talking about gender-proofing their policies, which is great. On the other hand, they've got this where a woman is being described as the devil herself, and where there's a reference to decapitating the witch having a justifiable end.

That needs to be called out. The party needs to come out and say something about it. The best possible outcome would be that they do condemn it. It would be such a powerful message. Separating themselves from that cesspit would be a very politically astute thing for them. As long as they don't, it's colluding with it, it's condoning it."

This is for a potential story online and in print.

Would you care to comment?"
And, y'know, of course we would.
Now, we hadn't seen the offending comment until we got the email, and the first thing to note is that we do NOT appear, in fact, to have been contacted by Mr Reid at all. There's absolutely nothing in our email inbox, including the Spam and Junk filters, from anyone of that name or making any reference to the comment in question.
(Someone in the Borders who knows the concerned gentleman personally informs us that while he may indeed be a "regular Wings reader", he's certainly no fan of it, which is presumably why he refers to Wings as "that cesspit". In fact we banned him from posting comments a couple of weeks ago for trolling.)
This was the comment:
In context it's staggeringly obvious that it's referring to the well-known political concept of a "decapitation strategy", meaning to damage a party or a government by removing its leader or senior figures without having to actually win a general election.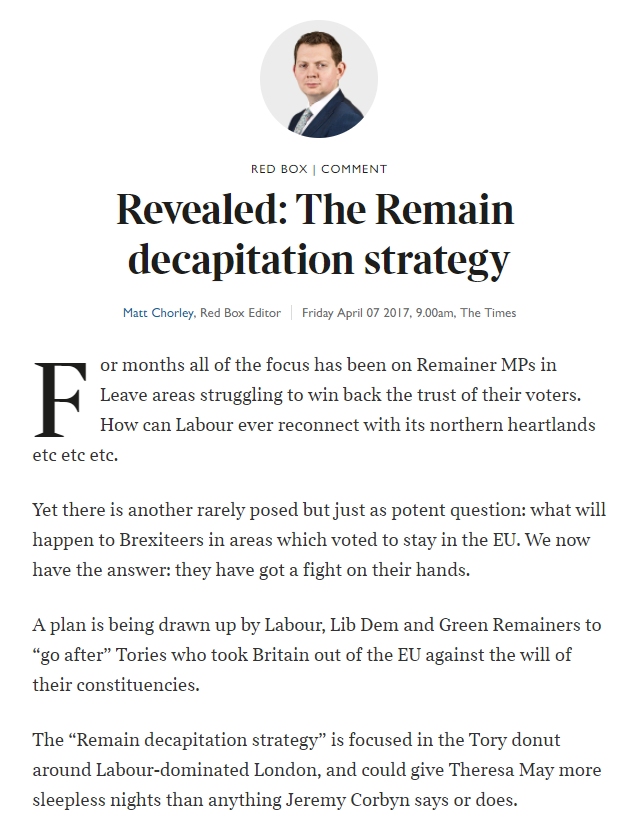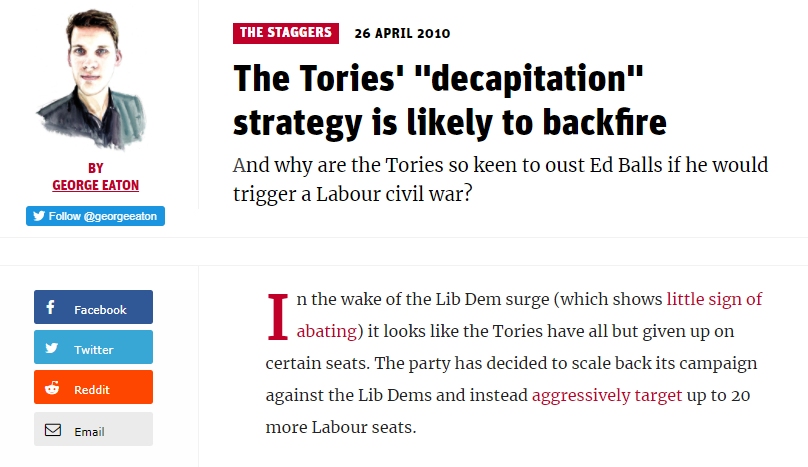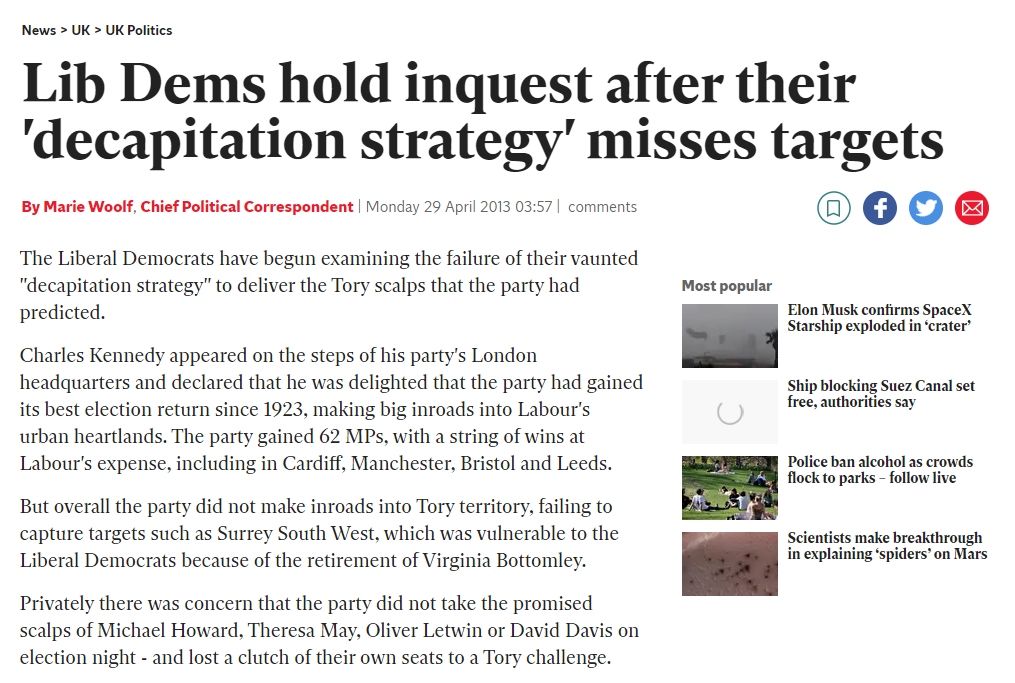 The commenter expressly says that they live in Glasgow Southside, and that they therefore plan to vote for Anas Sarwar, in the knowledge that if he defeats Nicola Sturgeon she'll be removed from Parliament and will have to step down as SNP leader, because she's highly unlikely to get in on the list due to the SNP's new policy of fiddling all the top list spots for BAME and disabled people.
(We think you have to be an MP or an MSP to be SNP leader.)
We'd already described that exact scenario as a "decapitation" plan in a post almost four weeks ago, so any true regular reader would have known exactly what it meant:
Naturally we pointed all that out to Tom Gordon, and at the time of writing no story has appeared in the Herald. (And as we told him, "the comment has now been deleted to avoid causing any more confusion to the pathologically stupid and those frantically seeking to be outraged about something".)
Because Mr Reid revealed his true colours and purpose when he tried to weaponise this apparent let's say "misunderstanding" into an extended and barely-veiled attack on the Alba Party, coupled with a demand for it to disassociate itself from this site.
He clearly hopes to add to the catalogue of "dirt" the media has already dug up on the party's candidates – the worst being an ugly comment from boxer Alex Arthur about Romanian beggar gangs, the feeblest being a limp furore about another calling Nicola Sturgeon a "cow" on Twitter, which in Twitter terms is practically a love note.
(Both comments were withdrawn and apologised for.)
All it's really achieving is showing just how scared the Unionist parties, the media and the SNP alike are of Salmond's new party and its growing support, and of Wings. And call us old-fashioned, but anything those people are terrified of is almost certainly great news for those who, like us and Mr Salmond, actually want independence for Scotland.