There's already opinion polling in the field regarding the Alba Party.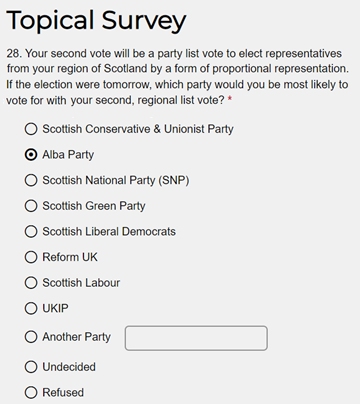 It's hard to say how the party will do at such an early stage. But what we DO know is that it has a very low bar to clear – all it has to do is come out ahead of the Greens and/or the Lib Dems (ie probably score about 6%) to destroy any possible rationale for it not being included in election debates like the one the BBC is showing tonight.
The case for inclusion will be greatly heightened if the new party is mentioned at tonight's debate without being given the right of reply, and it would be very strange and artificial if it wasn't, given the level of reaction its existence has provoked.
(There were numerous other Alba-related questions in the poll too.)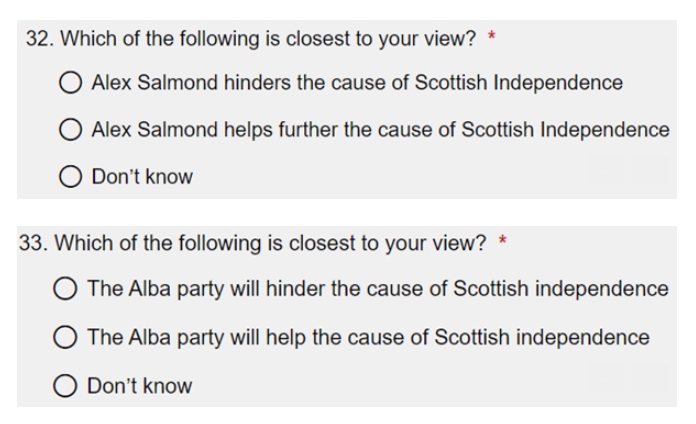 We'll be watching (the poll results, not the debate, obviously) with interest.